UPS paid $9 million in Center City parking congestion fines. Here's a list of top offenders
If you've driven in the heart of Philadelphia, chances are you may have maneuvered around one of the companies on the PPA's list.
This story originally appeared on 6abc.
An Action News investigation dug into city data to find the city's most frequent parking offenders.
The investigative team found that UPS had over $9 million in parking violation fines since the beginning of 2018. The company was by far the top parking violator in the city.
If you've driven in the heart of Center City, chances are you may have maneuvered around one of the companies on the list.
Our team confronted drivers to find out why they parked in the middle of the roadway when empty loading zone spots were available.
"Any reason you couldn't park in these empty spots on the other side of the road?" asked investigative reporter Chad Pradelli.
Our investigation looked solely at delivery companies and fines for parking congestion, blocking crosswalks, blocking bike zones, and clogging traffic.
"Were you shocked by that number of fines?" Pradelli asked Rich Lazer, who runs the Philadelphia Parking Authority.
"Yeah, when I got here, I was shocked by it," he replied.
Lazer recently took the helm of the PPA at the end of last year. He acknowledges delivery companies have a difficult job in Philadelphia from navigating narrow streets to population density and limited curb space.
But he says UPS could do more.
"We've expanded loading zones when they've asked. They're still not using them," said Lazer. "We have an open door policy where they want to come in and sit down and talk about solutions. We're here."
Our investigation found UPS is by far the more frequent parking violator, with more than 131,000 tickets from 2018 through March 2023. And 90% of them are considered congestion-related violations.
We found most tickets were issued on major Center City arteries like Market, Chestnut and Walnut streets and JFK Blvd.
Second on the list is FedEx, with more than 51,000 tickets and more than $3.4 million in fines.
Comcast, Julius Silvert and Pepsi followed FedEx.
"Would it be fair to say you're frustrated with these big major delivery companies?" asked Action News.
"I mean, its congestion, it's an issue, right? So we want to make sure we're all working together," replied Lazer.
UPS told the Investigative Team that drivers use GPS technology to help identify loading docks.
A company spokesperson also said that making deliveries in urban environments poses challenges because of limited commercial vehicle parking.
FedEx and Comcast echoed that. Julius Silvert and Pepsi did not return calls and emails asking for comment.
And as for Amazon, considered the king of internet commerce, it didn't even rank in the PPA's top 5 for that same time period. Amazon received just over one thousand tickets and $98,000 in fines.
Delivery companies have a difficult job and the tickets are likely considered a cost of doing business.
Kristen Scutter, with the Delaware Valley Regional Planning Commission, said the solutions are not simple.
"So there's definitely a limitation on the types of strategies that can be implemented given the availability of space that that the city has on any given road," said Scutter.
Our investigation also found it is not only delivery companies creating snarl by parking in traffic lanes. We witnessed many drivers with flashers on, blocking traffic instead of looking for a legal parking spot.
Statements:
UPS:
"Making deliveries in urban environments, including Philadelphia, poses challenges for companies in several industries because of limited commercial vehicle parking. Our drivers' GPS technology helps them identify loading docks when they are available and choose the most direct delivery routes to reduce unnecessary driving. The safety of the communities where we live and work is extremely important to us, and we are willing to work with the city to find solutions that address limited curbside parking.
At UPS, we also reduce the number of our vehicles that are on city streets by consolidating packages by delivery time commitments and final destinations. For residential deliveries, we offer free services like UPS My Choice and the UPS Access Point network that enables consumers to receive deliveries where and when they want, which further helps reduce miles driven in the communities we serve."
Fed-Ex:
"Parking limitations in congested metropolitan areas, like Philadelphia, create challenges but we always strive to ensure compliance with local traffic regulations as we meet our daily customer service commitments."
Comcast:
"Comcast has hundreds of technicians working in Philadelphia to support our residential and business customers, and infrastructure. It's well known there is not adequate parking for service vehicles in the City, and we welcome the opportunity to discuss long-term solutions with the City and Philadelphia Parking Authority to better accommodate those parking needs."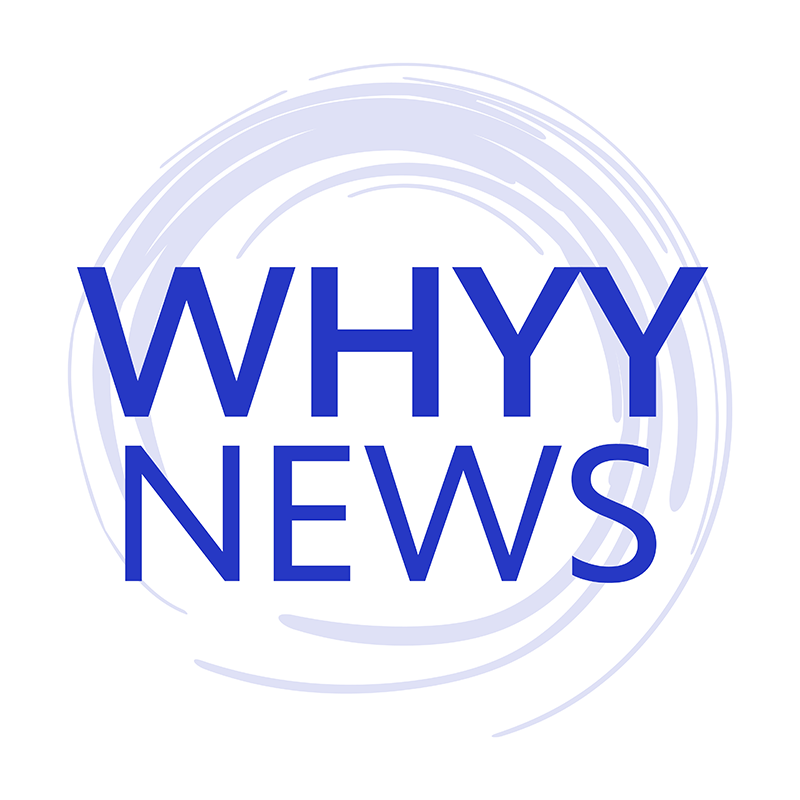 Get daily updates from WHYY News!
WHYY is your source for fact-based, in-depth journalism and information. As a nonprofit organization, we rely on financial support from readers like you. Please give today.