Trump, Biden, COVID: Perfect recipe for a deeply divided family Christmas
As the pandemic surges and the hyper-polarization of the election has yet to wane, preparing for the holidays this year is causing many families to navigate deep divides.
Listen
5:46
As the pandemic surges and the hyper-polarization of the election has yet to wane, preparing for the holidays this year is causing many families to navigate deep divides on politics and COVID-19.
Becky Woodhouse, 44, is one of those walking a tightrope. A marketing professional from Lebanon County, she's a Republican who voted for President-elect Joe Biden. Her son is more to the left. Others in the extended family have been all-in for President Donald Trump.
Her son is firm about treating the risk of spreading COVID-19 seriously. Her extended family, not so much.
"I don't know if they have full-on conspiracy theories, but they're comfortable without masks," she said.
She's been skeptical of both sides and, as Christmas approaches, has been feeling the strain.
"I don't make quick assumptions, or I'm not quick to panic about things," she said. "And I've raised an adult son who does quick research, and feels strongly about things, and I have to consider his reaction to the pandemic if I want to continue to see him."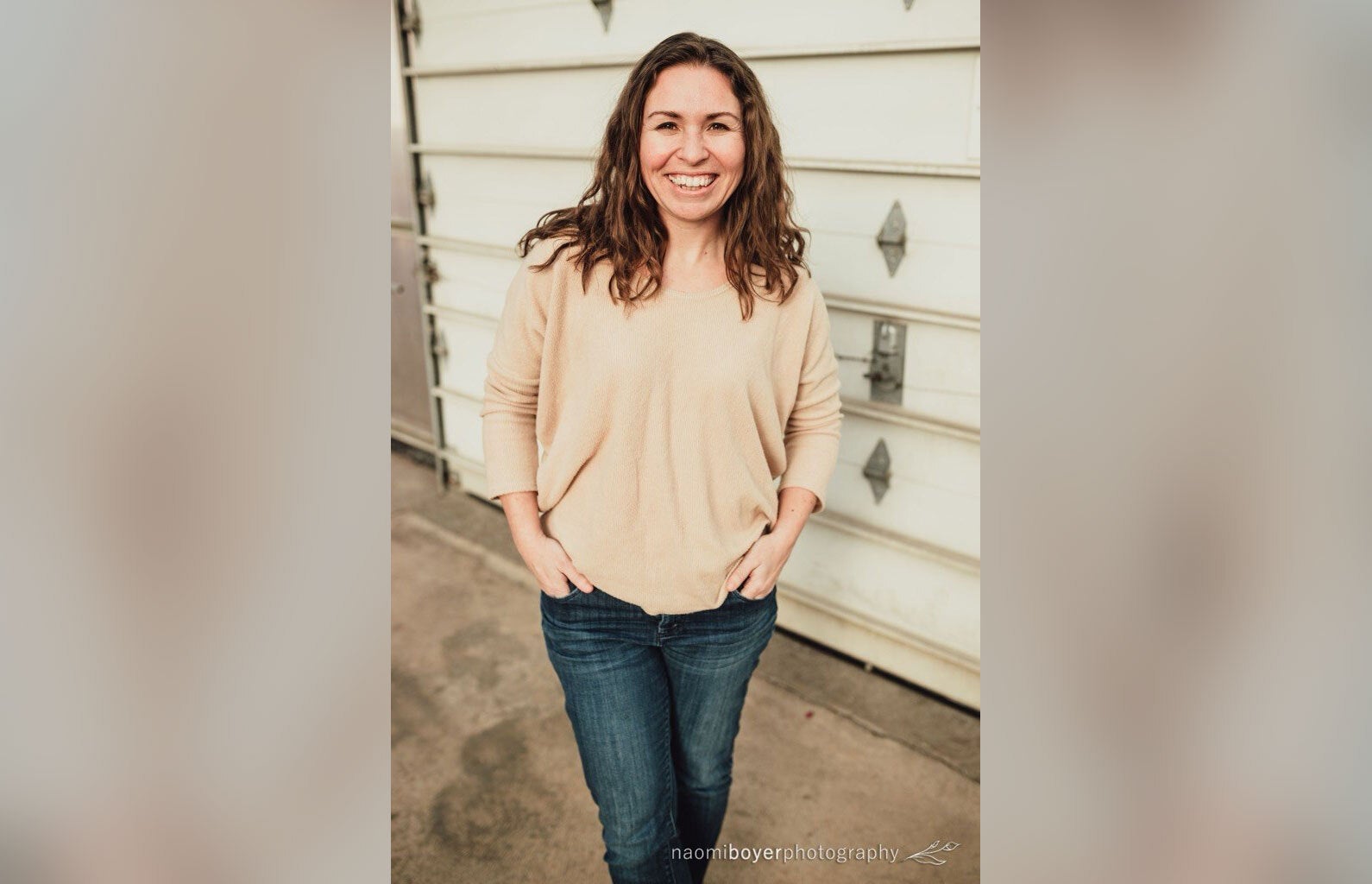 For Thanksgiving, Woodhouse went to her extended family's gathering in her mother's house. Space is tight there and her son refused to go, exposing a fault line in the family. Now, she's worried about long-lasting rifts between people she loves. Her defense of her son has put her at odds with her younger sister, an avid Trump supporter.
"The bottom line is, 'I care more about my issues and my opinions than I care about you' is how it comes across. And I don't believe that she would want to hear it that way, but that's what happens," Woodhouse said. "I am constantly straddling: What's my priority here – is my priority to express my political beliefs? Or is it to protect my family and my relationships?"
For Christmas, she plans to host a small gathering with her immediate family at her house and then attend a larger one with other relatives held by her cousin.
Her son got engaged at that event last year, but this year he likely won't attend, which would be in line with guidance from the Centers for Disease Control and Prevention as coronavirus cases and deaths have spiked.
Woodhouse has been hesitant to even bring the event up to her son.
"I'm kind of a procrastinator, so I probably won't bring it up until we need to decide," she said.
Woodhouse has felt more and more detached from the Republican Party in recent years, especially at the national level. She's far from a Democrat though. She considered her vote in 2020 as against Trump, not for Biden.
"I don't see why I need to leave a party that I've identified with my entire life," she said. "Rather than making a choice to leave… I feel like the people in my party need to open their eyes a little bit more."
Lebanon County is a Republican stronghold. Trump received 65% of the votes there this year, with just a few precincts going for Biden. Across Pennsylvania, Biden won by more than 80,000 votes.
Tension among families this holiday season remains high in part due to Trump continuing to stoke the flames of a baseless claim that he won the presidency.
It took until this week's Electoral College vote for some Republican leaders in Congress to publicly accept Biden's victory.
Throughout the month of November, a research team from several universities found that 17% of voters surveyed thought Trump won the election and 16% weren't sure. The divide over the country's response to COVID-19 has only compounded the polarization.
Maribel Gonzalez, 51, of Myerstown, Pa. has also been dealing with the strain of the holidays — even as she and her daughter agree politically. Considering the advice of health experts, she's been seeing her toddler granddaughters infrequently so as to limit mixing households.
"I haven't been able to be around them as much as I would like," she said. "My daughter and I have been discussing what we would do this year… we'll do the best thing that we can do to keep everybody safe and still enjoy each other."
Gonzalez is glad that more of her friends and neighbors seem to be taking that approach these days. She's seen former pandemic skeptics more readily wear masks and practice physical distancing during this second wave of cases.
She attributes that change to more people knowing someone who has been infected.
"You realize, 'Hey, it's not something I'm just seeing in the news,'" she said.
Gonzalez, a social worker, said, especially in her work, healing divisions starts with helping people get the resources they need.
"What plights do we have in common? And how can we help each other?" she said.
'Makes you wonder'
Rafael Torres, 52, is engaged to Gonzalez. He said he still sees a lot of "separation" in communities and worries about the mental wear of being so divided.
"The need's going to be great," he said. "COVID forced us to go into our own corners, into our own domains, but the separation has already been there, politically speaking, the separating was already there."
Both Gonzalez and Torres voted for Biden, who made healing and unity a key message.
Jezree Friend, who lives in Erie and voted for Trump, regards such statements with suspicion.
"I think what the common narrative is, 'Trump was bad for everyone. We all need to be healed from it.' I don't agree with it, exactly, and I think a lot of others would feel the same way, close to half the country," he said.
Still, he views any chance for Trump and Biden voters to come together as coming "from the top down."
"Are they pushing messages of unity, or are they just saying, 'Trump is bad and evil and must be stopped at all costs' [or] 'Democrats are idiots and cannot be reconciled with.'"
Friend, 30, a senior government relations representative for the Manufacturer & Business Association, said he's lost friends over his support of Trump. But that's not causing him to lose sleep.
"I definitely have some people who just can't see past that, and haven't interacted with me as much, but I'm not as abrasive about it. I'm very open, I'm very public, because I believe in what I believe and I'm a principled person and I believe I can back it up."
Maya Wilborn, 24, a school psychologist from Williamsport, stands firmly in her beliefs as well.
She worries about the divisive and misleading information people are taking in, and holds Trump, as well as social media, responsible.
This year's protests for racial justice pushed Wilborn, who is Black, to "trim down" acquaintances.
"Seeing what people were posting online, calling people 'looters' and 'thugs' and saying, 'Just comply with police.' Just those kinds of things being said, in my presence, it just makes you wonder what people really, really think deep down," she said.
Tiasha Machuga, 41, regularly encounters tensions around COVID-19 mitigation measures as manager of her family's restaurant in Williamsport.
"We still have a lot of people that they're literally calling us sheep for asking them to put masks on. They come in and make it political," she said.
Before Gov. Tom Wolf announced a ban on indoor dining through the new year, the family was considering suspending dine-in service anyway because it was hard to get people to comply with the limits on table size. The extended family didn't celebrate Thanksgiving together and won't get together for Christmas.
"We're all family, we're all related in some way or another," she said of the restaurant owners and staff. "So it's kind of hard because we are around it, and we're exposed all the time. But we have loved ones that could really, really get sick."
Machuga voted for Biden and has family in both parties. To her, it would be easier for Trump and Biden voters to come together after the election if only they were willing to "do the research." She believes people have more in common than they realize.
"Everyone wants to lower taxes, everyone wants clean air, everyone wants clean water. Everyone wants their roads done, clean, to be paved," she said. "They want their kids to be educated and they want society to succeed. They want money to go to the library, they want police officers and firefighters to be fully staffed and have everything they need."
'That's the ritual'
John Lux, 54, doesn't buy it. Politics reflect our true divisions and every election is a contest of will.
"The one divided side of this country could have cared less about healing anything after '16," he said. "All of a sudden we're supposed to forget all that and join hands and sing kumbaya and dance around the campfire? It doesn't work that way."
Much of Lux's world revolves around bicycles — he owns a bike shop and said most of the people he knows from biking are "lefties."
"For whatever reason, it didn't matter until four years ago. Then it started mattering a little bit," he said. "I don't spend a lot of time with these people … so it's not the end of the world. And I don't worry about it. I care about them as friends."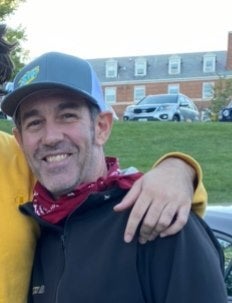 Lux typically works through most holidays. "I worked through Stage 3 Cancer," he said. He has a big extended family, and despite his frustrations with pandemic precautions like closing schools and school sports, they aren't getting together this year.
As he explained why, he made clear that he was "not going along with the current state of affairs."
"It's not that I'm afraid of the virus, because I'm not," he said. "It just seems like the commonsensical thing to do. I don't want to have to close. My wife works in health care. I don't want her to have to quarantine. My son's going to go back to college — fingers, toes crossed — in a month and a half, and I don't want any issues there."
James Alexander, 35, has talked to his parents at length about whether to gather over Christmas. They all live in Chambersburg, but with his parents' underlying health conditions, it just seems too risky. Both have heart problems and his father has diabetes.
"With those sorts of conditions — the virus seems to really have a horrible effect on those people," he said. The CDC lists heart disease and Type 2 diabetes as factors that put people at higher risk of severe COVID-19 symptoms that can lead to hospitalization, intubation or death.
"So my biggest worry is keeping them healthy, basically," he said.
The family is holding out for "Christmas in July," hoping by the summer the vaccine will have the pandemic under control. In the meantime, Alexander plans to spend the holidays kicking back at home.
"I'm just going to hang out, watch TV, be grateful that I'm alive," he said. "I'll probably watch some Christmas shows, nothing too particular, but there will be National Lampoon's Christmas Vacation," he said. "That's the key. That's the ritual."
WHYY's Laura Benshoff and WITF's Sam Dunklau and Emily Previti contributed reporting. 
---
Alanna Elder, Sam Dunklau, Emily Previti, and Laura Benshoff produced this story as part of the America Amplified initiative using community engagement to inform and strengthen local, regional and national journalism. America Amplified is a public media initiative funded by the Corporation for Public Broadcasting. Reporters with Pennsylvania's America Amplified team talked to people in Erie, Williamsport, Lebanon County, and Chambersburg about political divisions heading into the holidays to find out how they were navigating a polarized environment and whether ideas like healing and unity are ringing true for them after the election.
Alanna reflects on her reporting experience below:
Q: What did the people you talked to say about the experience of being interviewed for public radio?
People were willing to be really open about how divisions around the pandemic and other issues have affected their personal and social lives, though some had more to report than others. Several described an inner circle of family and close friends where everyone generally agrees and a wider circle where there is more political tension. Others were navigating plenty of division in their close relationships and were candid about that. A couple people said they thought their story and take was not what we were looking for, because they don't participate in politics or they typically follow conservative media and view public radio as skewed left. As with previous stories, some had reservations about sharing identifying details about their place of work out of concern that it could hurt business or relationships further if their political beliefs became known.
Q: What surprised you about this type of community engagement?
You get a wide range of insight by asking the same few questions of different people – I guess that is not that surprising. But I'd get a twinge of surprise when people whose worldviews seem completely distinct and who were having quite different conversations phrase their cynicism, skepticism or disillusionment in much the same way. Another interesting piece of this was looking at not just a range of political beliefs, but varying levels of interest and trust in the political system, and hearing about parts of their lives, if any, that they try to wall off from politics.
Q: What lessons do you have for others who want to do the same?
The surge in COVID-19 cases in Pennsylvania has brought back challenges for finding new people to talk to. I lucked out with this story because I had just called a bunch of people who attended a virtual public meeting and we had some open-ended conversations about the comments they made. I went back to a couple of those sources to ask if they would be interested in participating in this story. I suppose the lesson here is tuning into whatever virtual community events you can find/have time for and following up with people who say something you'd like to learn more about. Another helpful strategy is asking people who else they know, especially someone with different beliefs from theirs, who might be willing to talk.
Get more Pennsylvania stories that matter
WHYY is your source for fact-based, in-depth journalism and information. As a nonprofit organization, we rely on financial support from readers like you. Please give today.