Wolf announces Pa. indoor dining ban, closure of gyms, theaters for three weeks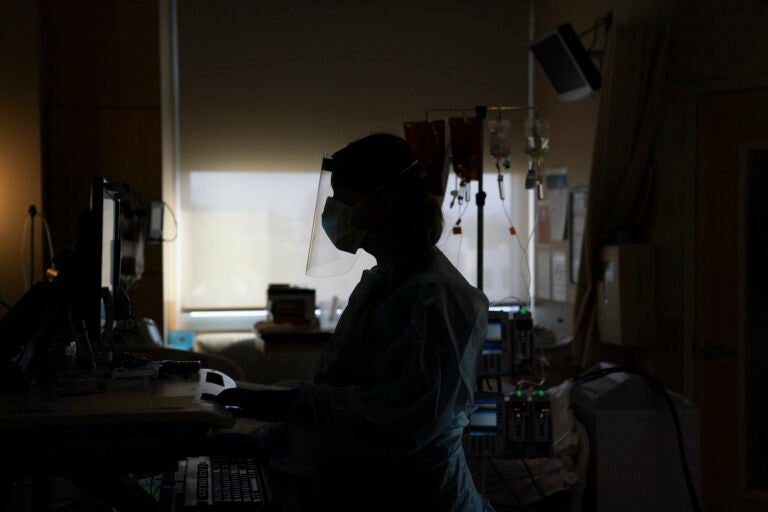 Ask us about COVID-19: What questions do you have about the current surge?
Gov. Tom Wolf and Health Secretary Rachel Levine have announced sweeping new restrictions throughout Pennsylvania to help curb the current surge in coronavirus cases.
Under the new order, which takes effect at 12:01 a.m. on Dec. 12, indoor dining across the commonwealth is prohibited and businesses such as theaters and gyms must also close for three weeks. The mitigation order will remain in place until 8 a.m. on Jan. 4, 2021.
"With these measures in place, we hope to accomplish three goals: First, stop the devastating spread of COVID-19 in the commonwealth," Wolf said. "Second, keep our hospitals and health care workers from becoming overwhelmed. And third, help Pennsylvanians get through the holiday season — and closer to a widely available vaccine – as safely as possible. This is a bridge to a better future in Pennsylvania."
The hope is these efforts will help take the strain off overburdened health care systems in the state.
Dr. Jaewon Ryu, the president and CEO of Geisinger, a regional health system based in Pennsylvania and South Jersey, spoke during Thursday's press conference about what the organization has seen in hospitals and facilities over the last few weeks.
Over the last six weeks, Geisinger has seen a tripling of the number of COVID-positive patients since mid-October. If you go back to Labor day, that number has sextupled.
"In this recent wave, we are seeing a spike that is more than double than what we saw in the spring," Ryu said. "The trajectory and the rate-of-climb of the virus are things that make us very concerned."
The restrictions come as COVID-19 hospitalizations skyrocket, with 5,892 people in Pennsylvania hospitalized with the disease as of Thursday. Also on Thursday, 11,972 new positive cases were announced, bringing the statewide total since the start of the pandemic to 45,289.
"We all hoped it would not come to this," Wolf said. "But the current state of the surge in Pennsylvania though will not allow us to wait. We need to slow the spread right now in order to save lives. If we don't, we are going to be in big trouble."
Gatherings and businesses
Under the restrictions, outdoor dining, takeout food and takeout alcohol sales can continue but are subject to possible limitations in the future. Places of worship are excluded from this during religious services, but people are strongly encouraged to find alternative methods to practice their faith.
Regarding gatherings, indoor events of more than 10 people and outdoor events of more than 50 are prohibited.
For gyms and fitness facilities, indoor activity will not be allowed. Outdoor activities and classes can continue, but individuals taking part must wear face masks.
Businesses in the entertainment industry that are confined to an indoor area — including theaters, concert venues, museums, movie theaters, arcades, casinos, bowling alleys, private clubs and any other recreational/social activities  — are also banned under the new order.
"I know this pandemic has been hard on businesses throughout the commonwealth and has been crushing, crushing, for restaurants and bars," Wolf said. "Unfortunately COVID-19 thrives in places where people gather together. It spreads most easily when people are together … talking with each other, talking without masks on."
Guidance for schools
Included in the social activity prohibition are in-person extracurricular school activities such as music programs, school plays, student council, clubs and school dances. Additionally, all K-12 public and private school sports are paused.
The Pennsylvania Principals Association has recommended delaying the start of winter sports, especially as cases among school-age children continue to rise, increasing the risk of asymptomatic spread.
For professional and college-level sports, activities can continue while properly following guidance from the state Health Department and the Centers for Disease Control and Prevention.
"We know that COVID-19 thrives in places where people gather together," Wolf said. "Therefore, these mitigation measures target high-risk environments and activities and aim to reduce the spread of this devastating virus."
Deaths from COVID-19 are also on the rise — with 248 new deaths reported as of Wednesday night, bringing the total to 12,010.
The latest restrictions are similar to what the City of Philadelphia instituted last month, which bans indoor dining, prohibits indoor gym activities, closes theaters, and puts limits on indoor gatherings through Jan. 1.
The briefing was Wolf's first public appearance since announcing he tested positive for the coronavirus on Tuesday. He is asymptomatic and plans to continue performing his gubernatorial duties while at home. During the press conference, Wolf mentioned that his most recent test came back negative but he will stay in quarantine for now.
"My test results are a reminder that even if you follow every precaution, which I have, there's no guarantee against getting COVID-19," Wolf said.