Trove of copyrighted items set to enter public domain
No copyrighted items have been added to the public domain in 20 years. That changes on January 1, 2019.
On Tuesday, librarians around the country will ring in the New Year – along with 50,000 publications entering the public domain.
Due to a change in American law in 1998, no new material has been released from copyright for 20 years.
Back in 1996, all books, music, and film published in 1921 entered the public domain – allowing anyone to access, copy, and repurpose that material in any way they want. Then in 1997, everything from 1922 was released.
But the next year, 1998, legislation passed (helped along by Walt Disney Company lobbyists) to extend copyright protections another 20 years.
That means everything from 1923 has been waiting in the wings for two decades – things like Robert Frost's "Stopping by Woods on a Snowy Evening," Charlie Chaplin's silent movie "The Pilgrim," and the Jimmy Cox song "Nobody Knows You When You're Down and Out."
Once in the public domain, items can be viewed, copied, republished, rearranged, and repurposed by anyone, without permission.
Now the wait is over.
John Mark Ockerbloom, a librarian at the University of Pennsylvania, has been writing daily posts in December as an Advent calendar, highlighting particular items of interest that will soon be released into the public domain. The cache includes "'Twas the Night Before Christmas Cantata" by Frances McCollin, a little-known Philadelphia composer.
"Frances McCollin was a blind composer in Philadelphia. She worked with the Philadelphia Orchestra and did programs on the radio," Ockerbloom said. "Her work is now coming out of copyright and going into the public domain. That might give more exposure to her work."
Anticipating the end of the moratorium, the University of Pennsylvania in Philadelphia has been busy collecting everything it can publish online. It's identified and digitized about 9,000 volumes from 1923 held in the university system. They will be part of an expected corpus of 50,000 volumes gleaned from libraries across the country to be made available through the online portal HathiTrust.
Librarian Brigitte Burris said the focus has been on finding items that are unique to Penn and the Philadelphia region.
"In 1923, we were in the midst of Prohibition," she said. "We found a book called 'Alcohol and Prohibition and Their Relation to Civilization and the Art of Living,' by Victor G. Vecki. In it, he's discussing the good and bad sides of Prohibition. He concludes that Prohibition has had more evil effects on society, and it can't be enforced anyway. So he's advocating for the end of Prohibition."
The Penn libraries also have an original, illustrated copy of "Vinzi: A Story of the Swiss Alps" by Johanna Spyri, a Swiss author better known for her classic "Heidi." "Vinzi" was first published in English in 1923 by the J.B. Lippincott Company in Philadelphia.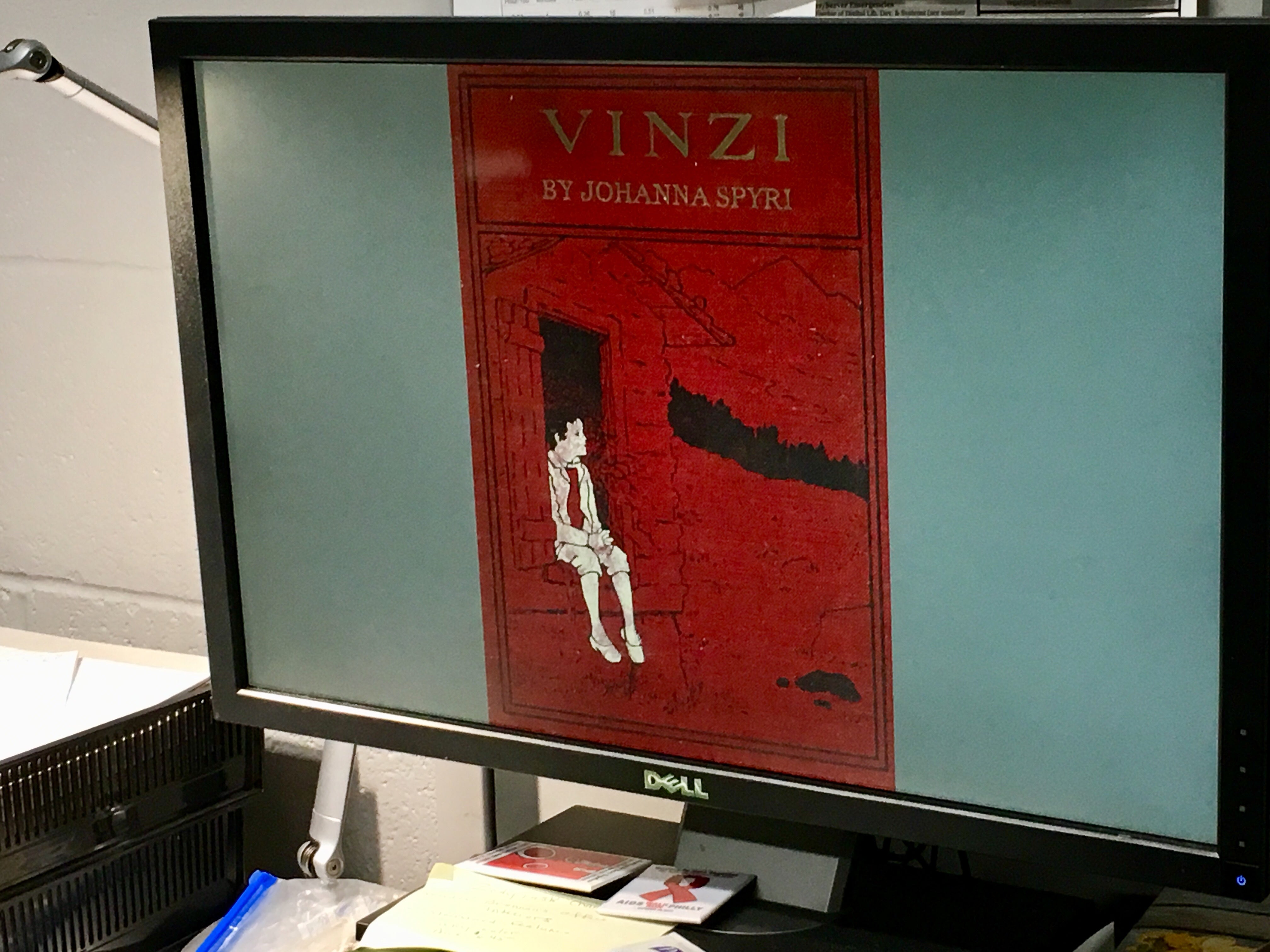 Burris is eagerly anticipating the availability of so much artistic work.
"The impact on culture and creativity could be enormous," she said. "It's impossible to say, honestly, what the effects could be on those who could now view the works — and also repurpose them in new ways."
The newly available materials also include Buster Keaton's film "Our Hospitality," Kahlil Gibran's classic "The Prophet," and "Cane," a seminal African-American novel by Jean Toomer, who spent the latter part of his life in Doylestown, Pennsylvania.
WHYY is your source for fact-based, in-depth journalism and information. As a nonprofit organization, we rely on financial support from readers like you. Please give today.