This North Philly principal is spending Earth Day planting trees for George Floyd
Aliya Catanch-Bradley responded to the murder of George Floyd by greening her school, where a quarter of the students struggle with respiratory illness.
Aliya Catanch-Bradley, the principal of Mary McLeod Bethune Elementary School, knew she wanted more green space for her North Philadelphia school soon after hearing the news of George Floyd's murder last May.
As the video of his murder circulated and prompted protests across the world, she knew she wanted to do something for her students.
"I just felt like I could not breathe," she said. "I was thinking perhaps a garden, something to bring new life into the environment was going to be one of the ways that collectively, we could breathe again."
On Earth Day, with the help of the Pennsylvania Horticultural Society and Dynegy, an electric service provider, she will lead the planting of 100 trees on the campus and along its perimeter. An additional 25 trees will be planted on streets near the school — an area she described as "concrete-dominant."
The two-year project and the planting begins on April 22 but will continue into the fall and 2022.
PHS has planted trees in Philadelphia for nearly 30 years but Tim Ifill, who leads the nonprofit's tree division, said the Bethune elementary planting will be the largest the organization has ever done for one school.
This move is supposed to improve the community's tree canopy and cool it down. Without much tree shade, the surface temperatures right now in North Philadelphia can be four degrees higher than the city average — a disparity linked to a range of health risks for residents.
About a quarter of the students in Catanch-Bradley's school have asthma, which she links to the scarcity of trees in the 19140 ZIP code. Studies have shown children who live in areas with more street trees have a lower prevalence of asthma.
"We know we have a lot of room for improvement up there," Ifill said. "It's one of the reasons we're trying to prioritize our programming in these types of neighborhoods without high tree canopy."
Brad Watson, senior director of community affairs at Dynegy, said the company has put nearly $90,000 into the project, which has been in the works for more than a year.
"We want to invest in communities and we look at it through a lens of social justice," he said. "There are social, health, environmental, and economic implications to the parts of the city that are hotter. We know that cooler neighborhoods are healthier neighborhoods."
In the entire city, tree canopy covers about 20% of all land, which is pretty low. Ifill said he ideally would want it to be around 30%. In the area around Bethune, it's just at 7%.
'Taking our power back'
Immediately after George Floyd was murdered, four of Catanch-Bradley's teachers volunteered to become PHS-certified tree tenders. These teachers took tree-planting and steward training classes that took about 20 hours over a few weeks.
By the end of last spring, the educators came together to make a garden.
"This is a result of the climax of events and what was going to be our community response for taking some of our power back," she said. "We took it back through the garden."
It started with five garden boxes and so far, they've been growing kale, collards, green onions, and butter lettuce, with plans to expand. It has become common for the school to give the produce to students as there isn't a large grocery store in walking distance.
To the principal's surprise, the garden is still thriving after surviving the winter despite not having appropriate covers.
"Our gardens continued to bloom and it's amazing," she said.
After that success, the tree-planting was the logical next step.
"In times to come for our [students], they will be able to come past this school and remember when they were little trees, like they were little people," Catanch-Bradley said. "This is about new life and a new start."
A 2018 study that focused on Chicago public schools showed that greening has the potential to mitigate academic underachievement in high-poverty urban schools. In particular, it suggests increasing the tree canopy is a cost-effective way to improve math and reading achievement.
It's also well-documented that urban green spaces are important to moderate air temperature, mitigate air pollution, lower human mortality relate, and generally improve quality of life.
On Tuesday, former police officer Derek Chauvin was found guilty on all counts of George Floyd's murder. Catanch-Bradley said she spent the day releasing a breath she didn't realize she was holding.
"It was a relief but it wasn't joy," she said.
The principal said she will continue having George Floyd in her thoughts while she helps to plant the trees around her school.
"It just pushes us to continue this work and be reminded that if we really want peace, we'll have to continue to fight for justice," she said.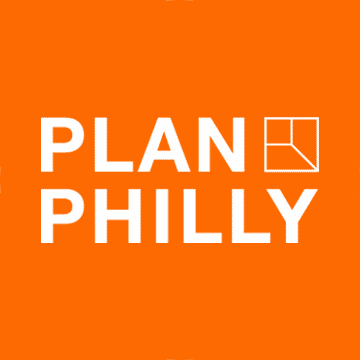 WHYY is your source for fact-based, in-depth journalism and information. As a nonprofit organization, we rely on financial support from readers like you. Please give today.