Valentine's Day events, Super Bowl Sunday, and Boyz II Men in this week's 'Things To Do'
Carl Thomas and Case in Del., V-Day, and Super Bowl Sunday in Philly, plus "The Color Purple" in South Jersey are among weekend event highlights.
Listen
6:07
This Sunday the Philadelphia Eagles have the chance to bring a championship home to the City of Brotherly Love for the second time in five years. If you don't already have a place to watch the Super Bowl, we have a few suggestions. And with Valentine's Day on the horizon, it's Crooners Night Out in the area with concerts from Boyz II Men and '90s hitmakers Carl Thomas and Case. Plays debuting this week include the edgy "Boy Gets Girl" and the musical production of "The Color Purple" in South Jersey.
Super Bowl LVII | Valentine's Day | Arts & Culture | Expos | Outdoors | Music | Delaware | New Jersey
Super Bowl LVII watch parties
The E-A-G-L-E-S are playing in Super Bowl LVII and the whole city is excited. If you don't want the fuss of hosting a Super Bowl party at home, there are still a few places that have tickets available. Tinsel Takes Flight has an Eagles inspired pop-up bar, but fair warning — it's not a big space, so get tickets ASAP before they're gone. JD McGillicuddy's Manayunk has tickets starting at $100 and up and the Punchline Philly watch party comes with a deejay. Harrah's Philadelphia (actually located in Chester) still has limited tix for its game night watch party. Local promoter Big Scott is hosting an indoor/outdoor event that includes board games and a heated cigar lounge at Vera in Cherry Hill. In the Northeast, Cannstatter Volksfest Verein's party comes with a full buffet. Meanwhile the Hyatt Centric Center City is turning its second-floor ballroom into a Super Bowl party space with three pulldown screens and food from their restaurant; doors open at 5 p.m. and there is no cover charge. And if you decide to host your own bash, but don't want to cook, Texas barbeque spot Holy Que has a special Super Bowl catering menu with selections ranging from briskets to tacos that you can order ahead and pick up on game day.
Valentine's Day
Ahhh, love. The city is full of it this time of year and not just for the Eagles. Pre-Valentine's Day events include NLM At Night: The Future of True Love at The National Liberty Museum Thursday night. It includes a tarot reading, signature cocktails, and professional dance instruction. Taqueria Amor's Barbiecore takeover goes through Feb. 20 and is perfect for a Galentine's Day celebration. Assembly Lounge's Fire & Ice popup comes with themed cocktails, s'mores stations, and an ice bar. Then on Saturday, Viktor's Valentine makes for a chill(ing) one-night-only date at the Lincoln Mill Haunted House. Monday, the Museum of Illusions hosts an all-ages Galentine's Day event, and on Valentine's Day, you and your boo can take the Sweethearts Stroll, a guided tour to East Fairmount Park's most romantic spaces.
Arts & Culture
The Legend of Peer Gynt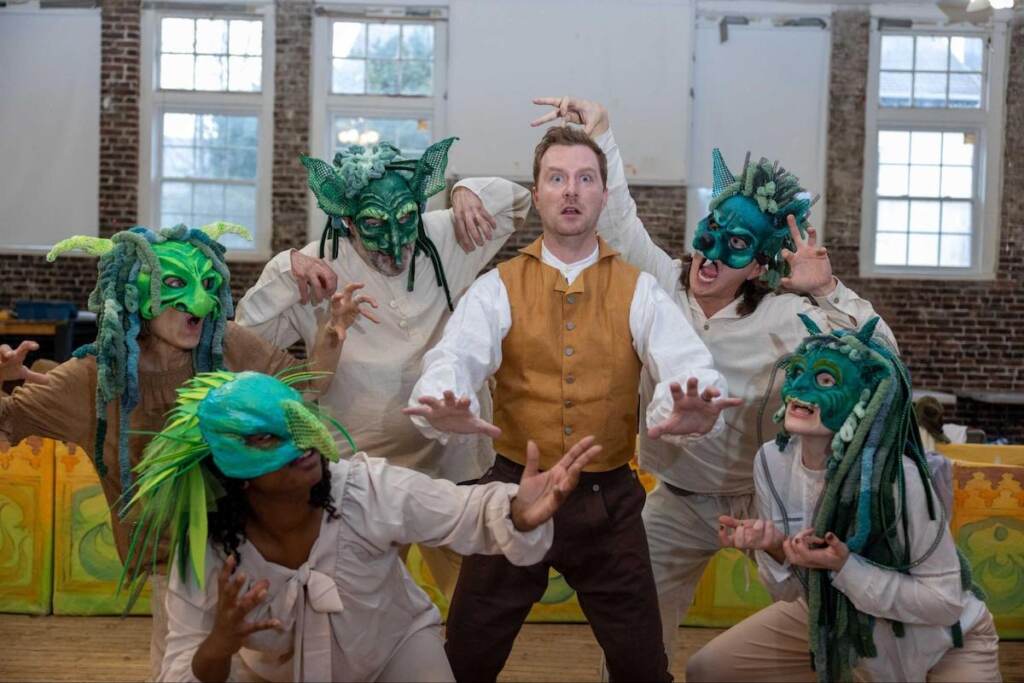 The Philadelphia Orchestra and the Enchanted Theatre company combine for "The Legend of Peer Gynt," a family-friendly musical. Peerless adventurer Gynt travels from the Scandinavian countryside to the underground kingdom of the trolls with some musical accompaniment. Conducted by Tristan Rais-Sherman, the performance includes Edvard Greig's famed compositions, "Morning Mood" and "In the Hall of the Mountain King."
Black Founders: The Forten Family of Philadelphia
James Forten was a free Black man in 1770s Philadelphia who ultimately became an entrepreneur, philanthropist, and abolitionist as the city and nation evolved around him. His legacy is explored in the Museum of the American Revolution's latest exhibit "Black Founders: The Forten Family of Philadelphia." More than 100 different artifacts, works of art, and documents curated from 38 different lenders comprise the exhibit. It also includes immersive, interactive experiences, two theater productions, and guided walking tours, along with several workshops and panel discussions.
My Mother's Italian, My Father's Jewish & I'm in Therapy
"My Mother's Italian, My Father's Jewish and I'm in Therapy" is Steve Solomon's comedic take on the clash of two cultures he navigated growing up as an Italian Jew in Brooklyn. Oh, wait, make that three different cultures. Solomon embraces them all, playing 35 characters in his critically acclaimed, long-running one-man show.
Boy Gets Girl
Fans of the popular Netflix show "You" will be drawn to this play about what happens when a casual date turns into an obsession. In "Boy Gets Girl," magazine writer Teresa Bedell goes on a blind date with nice guy Tony, who works in computers. After a second date, Teresa realizes it's not a good match and is prepared to move on. Unfortunately, Tony doesn't see it the same way, and that's when things go from awkward to scary.
Expos
Sneaker Con
Sneakerheads will be lining up for Sneaker Con, the annual event that brings collectible kicks and those who love them together. "Is it the shoes?" will be the refrain as folks buy, sell, and trade coveted sneakers. Jordan remains the top sneaker brand, with five of this year's most anticipated releases. Will Sneaker Con include limited edition sneaker grails like the "Wu-Tang" Dunks, with only 36 pairs ever created, or the Air Jordan 1 X Off-White NRGs? You'll have to be there to find out.
31st Annual African American Children's Book Festival
Children's books with African American storylines and characters represent an abysmal 10% of the overall market. It's a reality the African American Children's Book Festival has been working to rectify for the last 30 years. Founder Vanesse Lloyd-Sgambati brings together Black children's authors and books that center the experiences of African American children. However, the festival is meant to be inclusive so that all children have a diverse reading experience.
Outdoors
Gritty City Gravel Bike Rides
Kings Rule Together is an organization that organizes inclusive bike rides. Sunday mornings' Gritty City Gravel Ride is the second in a series of rides meant to expand bikers' ability to tackle gravel and other non-road surfaces. The ride is 25 miles at a "conversational" pace and if your experience is limited on gravel, they'll show you the ropes if you arrive by 9 a.m. Helmets are mandatory as is a spare tube, even if you ride without one.
Music
Boyz II Men
The hometown boyz made good are heading back to the city to celebrate Valentine's Day with a concert at the Met Philadelphia. They're the right guys to do it, with songs like "I'll Make Love to You" and "Uhh Ahh," which, coupled with roses and dinner, will enhance any Valentine's Day … or night. Shawn, Wanya, and Nate may be in demand worldwide, but it's always special when they come home.
Led Zeppelin 2
In the Delaware Valley, it's impossible to go more than a few miles without tripping over a tribute band. What distinguishes Led Zeppelin 2 is their ability to play shows as Zeppelin would have — with improvisations, deep cuts, and other songs drawn from the band's catalog of live, bootleg, and studio recordings. You can check out the band's chops this Friday at the TLA. Their commitment to accuracy extends to lead singer Bruce Lamont getting Robert Plant's '70s-era hair down pat.
Emo Night Philly
If Valentine's Day gives you the sads, join the group of similarly jaded lovers at Emo Night Philly on the deck of the Moshulu. That's where you'll find DJ Deejay (quite the original moniker) spinning songs from the kings and queens of emo. Imagine a singalong to Paramore's "Misery Business" or My Chemical Romance's "I'm Not OK (I Promise)" and you get the vibes. Not everyone is in love with love, and we think that's OK.
Delaware
Voices of Power with Mahmoud Abdul-Rauf
In 1996, the NBA suspended Denver Nuggets guard Mahmoud Abdul-Rauf for his refusal to stand for the national anthem. Born Chris Jackson, the former LSU standout converted to Islam while in the NBA. Two years later, his career was mostly over. Sound familiar?
Now his story is being told in the Showtime documentary "Stand" and in his 2022 book, "In the Blink of an Eye". Abdul-Rauf will discuss both during an appearance at the Voices of Power series at the Wilmington library.
Love and Happiness: Carl Thomas, Case, and Turae
"If the love's not like '90s R&B, I don't want it" is on T-shirts and IG posts for a reason. The music of the '90s was just that good. Carl Thomas ("I Wish") and Case ("Touch Me, Tease Me") are two of the crooners who contributed to a memorable decade. They appear with Philly comedian Turae for the Love and Happiness show.
New Jersey
The Fab Four: The Ultimate Tribute to the Beatles
The Beatles need no introduction and neither does their tribute band, The Fab Four. They've been performing in one incarnation or another since 1997, which means they've been at it longer than the Beatles themselves. Gavin Pring, who portrays George Harrison, looks enough like him that Sir Paul McCartney commented on it when he met him at a Harrison tribute. The Fab Four: The Ultimate Tribute to the Beatles checks into the Scottish Rite on Saturday.
The Color Purple
From a Pulitzer Prize-winning book, to a movie directed by Steven Spielberg, to a Broadway production produced by Oprah, "The Color Purple" has become a mainstay over time. Now, the musical is being turned into a movie starring Fantasia, reprising her role from the stage as Celie, Halle Bailey, Taraji P. Henson, H.E.R., Colman Domingo, and Corey Hawkins. Until that comes out, you can see the stage show in South Jersey premiering on Friday.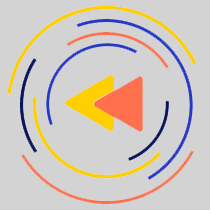 Saturdays just got more interesting.
WHYY is your source for fact-based, in-depth journalism and information. As a nonprofit organization, we rely on financial support from readers like you. Please give today.