The Black Doctors Consortium's primary care clinic in North Philly is now open
The clinic will offer primary care and behavioral health in North Philadelphia, with an emphasis on preventative medicine.
The Black Doctors COVID-19 Consortium has removed the "COVID-19" from its name, not because the pandemic is over, but because the group has expanded to do more than just offer coronavirus tests and vaccinations.
On Wednesday, it opened a clinic offering primary care and behavioral health services to adults and children in North Philadelphia.
The idea for a more comprehensive health clinic came to the consortium's founder, Dr. Ala Stanford, just a few months into the pandemic. Her group was offering COVID testing at The Plateau, a hangout spot in Fairmount Park popularized in the 1990s by Will Smith (whose mother was in attendance at Wednesday's ribbon cutting, and for whose entire family Dr. Stanford provides medical care).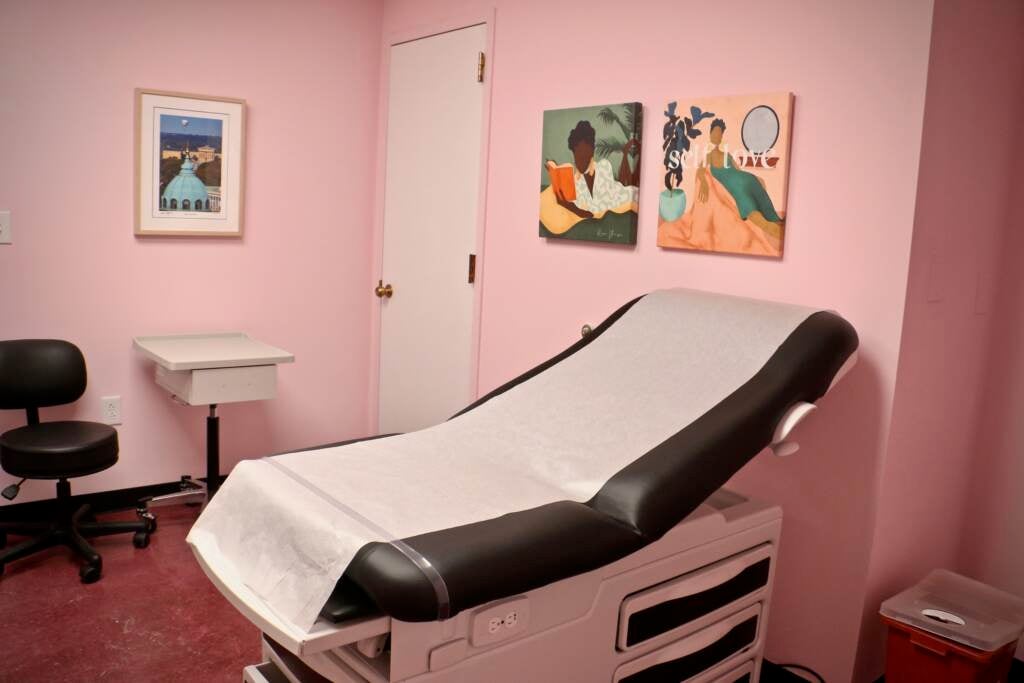 The Plateau was packed with motorcycle clubs, cigar clubs, people selling water ice, and barbecuing. No one was wearing masks or socially distancing, said Shelah McMillan, a nurse who was by Stanford's side at The Plateau that day. They were able to test about 30 people. Once they were done, the group sat down, relaxed, and enjoyed the summer afternoon.
"It was then that we heard a voice that said, 'I want to start a clinic,'" McMillan recalled, laughing. It was, of course, Dr. Stanford's voice, recognizing the need for not only responsive COVID-19 testing, but preventative care in Philadelphia's Black community.
Now, that vision has become a reality. The Ala Stanford Center for Health Equity, or ASHE, is in the north wing of Deliverance Evangelistic Church on Lehigh Avenue in North Philadelphia. It will offer primary care services for adults and children, lab work, behavioral health care, and standard immunizations required for schools, as well as flu shots.
The name is pronounced ash-AY, a Yoruba word meaning "the belief and power to produce change."
The consortium has been operating coronavirus testing and later, vaccinations out of Deliverance since March of this year. During that time, Stanford said more and more people began to rely on the group for primary care services beyond just getting tested or vaccinated for the coronavirus, solidifying her belief that primary care in the area was sorely needed.
She said the location is critical because many residents of North Philadelphia worked essential jobs during the early months of the pandemic, putting them at greater risk of catching COVID-19.
"But when they got off work and they needed to go to a doctor, everything was closed," she said, choking back tears.
"So now when folks get out of church and they go to bible study, they're gonna have a place to go. When the people from the project homes across the street need somewhere to go, they're gonna be able to walk here and get expert care the same as if they had to travel several buses to go somewhere else."
The clinic will accept all types of insurance, and offer a sliding scale for people who aren't insured. It will accept both walk-in and scheduled appointments beginning next week.
Consistency is key
Stanford attributes her group's success to the consistency of services provided throughout the pandemic and the consistency in staffing throughout the organization's tenure.
McMillan, who was there that day at The Plateau, will serve as nursing supervisor at the clinic. She first met Stanford because her daughter, Rylee, needed surgery as an infant. McMillan was so pleased with the work her surgeon did that when she saw her on the news last year, discussing her work in the early days of the pandemic operating a mobile testing unit in Black communities, she wanted to help. McMillan was out of work as a school nurse due to closures, so she tried the old cell phone number she had on file for Stanford to see if there was anything she could do.
"'Bring me nurses,'" McMillan recalled Stanford saying. "'Bring me nurses — that's how you can help.' And that's what I did."
Now, McMillan's other daughter is also a volunteer for the consortium.
"She follows the babies," said McMillan.
ASHE has eight exam rooms and three behavioral health rooms. It will employ five physicians, two physician assistants, and a cadre of nurses. Stanford said she is particularly focused on preventative screening: high blood pressure to prevent heart disease; cancer screenings so that people can be diagnosed before it's too late. The clinic is fundraising for a radiology lab that would offer X-rays and mammograms on-site.
The behavioral health arm will be run by Stanford's sister-in-law, and will focus in part on trauma and other mental health issues stemming from the gun violence plaguing Philadelphia neighborhoods. Stanford said she thought the staff would be uniquely equipped to handle those issues since most of the practitioners have been affected by violence themselves.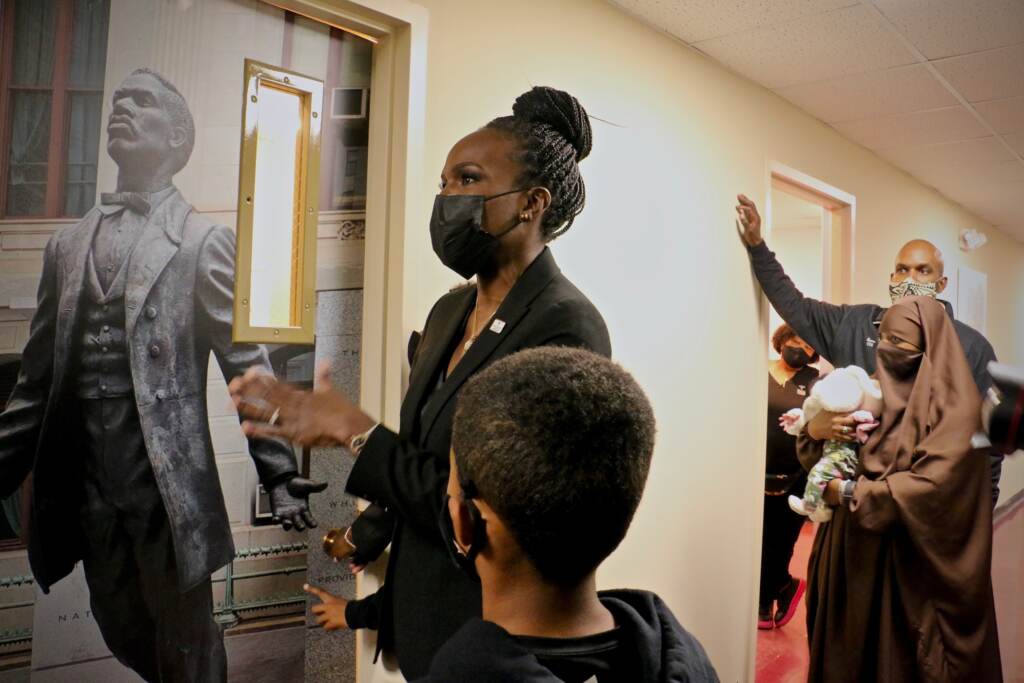 The group said the $2 million in startup costs for the center came from individual and private donations given to the group during its meteoric rise throughout the pandemic. The group has been largely operating through reimbursements from the city of Philadelphia. That has meant additional financial support, such as an initial seed grant of $25,000 from the Independence Blue Cross Foundation, has built up the coffers to spend on the clinic's development.
While heading up the effort for the Health Equity Center, Stanford is also contending for the open seat as commissioner of Philadelphia's Department of Public Health. A national search for the position is ongoing. Stanford said the clinic is designed to operate whether or not she is at the helm or otherwise occupied.

WHYY is one of over 20 news organizations producing Broke in Philly, a collaborative reporting project on solutions to poverty and the city's push towards economic justice. Follow us at @BrokeInPhilly.
WHYY is your source for fact-based, in-depth journalism and information. As a nonprofit organization, we rely on financial support from readers like you. Please give today.