SEPTA trains and buses have great airflow — which means less coronavirus risk for riders
Along with mask-wearing, health officials say good airflow is key to avoiding infection in enclosed spaces.
Airflow matters when it comes to preventing the spread of coronavirus. Turns out SEPTA cars are a pretty safe place to be, relative to other indoor spaces.
Philly's transit authority is stocked with vehicles that are capable of ventilating frequently. New air refreshes cars on both the Broad Street Line and Market-Frankford Line every 2 to 3 minutes — and there are similar rates across the system: on buses, Regional Rail and trolley cars.
Indoor spaces with good ventilation are considered less risky than those without, scientists say, because airflow can dilute the presence of viral particles in your immediate space.
In general, public transit has proven itself low-risk for transmission in cities all over the world. With solid ventilation, there's reason to feel comfortable riding SEPTA, health officials say, so long as you're also wearing a mask and keeping your distance.
A less dangerous public transportation system means added safety for Philly's essential workers — who often must ride SEPTA daily.
"I know it's real, because I know a couple people who had family members and friends who caught it," said Maurice Love, who takes the MFL to his job at UPS every day. "As scared as we might be, you still gotta go out, especially if you're an essential worker."
A ventilation system designed in the '80s
SEPTA's high-frequency ventilation system wasn't designed with the coronavirus in mind. Current MFL cars date back to the '90s, and those running along the BSL were designed 10 years before that. But in the midst of the current pandemic, the fact that they're able to rapidly circulate air is helpful.
"It's not something we've put into place because of COVID. It goes back to the design of the vehicles," said SEPTA spokesperson Andrew Busch. "But we're certainly happy it's there."
Busch said he isn't aware of any standards from the Federal Transit Administration that regulate ventilation. But he did say SEPTA's rate is likely pretty common nationwide, since many transit authorities use similar vehicles.
It works like this: Vents at the top of all SEPTA's subway cars are constantly pushing air in and out in tandem with the natural movement of the vehicle. The train's airflow is always in flux, leading to a full exchange of air every 2 to 3 minutes, agency officials estimate.
SEPTA's other transit lines boast similar systems. On buses, there's a hatch at the top of the vehicle that can be opened in good weather to increase airflow. An added bonus: Even more air circulates when the doors open and close.
Here's how often air is exchanged on various vehicles:
– Trolleys: every 2 to 3 minutes
– Norristown High Speed Line trains: every 2 minutes
– 40-foot buses (standard size): every 2 minutes
– 60-foot buses (articulated): every 2½ minutes
– Regional Rail trains: every 2 to 3 minutes
– Coach cars (small part of fleet): every 3 minutes
– Silverliner 4 cars (majority of the fleet, the older trains): every 3 minutes
– Silverliner 5 cars (about one-third of the fleet, newer cars): every 2½ minutes
"That's a lot of air exchanges per hour, as much as we would recommend," said Philly Health Commissioner Dr. Tom Farley during the city's Thursday coronavirus briefing. "That is not a replacement for people wearing masks and keeping a distance. … Ventilation may be a valuable adjunct to that."
SEPTA instituted its second mask-wearing requirement aboard all public transit back in June. This week, the regional transportation agency also rolled out social distancing coaches, who will patrol the Market-Frankford Line to ask customers to keep their distance and don face coverings — critical measures for the health of riders and transit workers. The authority has lost seven employees to the pandemic.
Officials consider themselves lucky to be able to rely upon a system-wide constant ventilation system. It's a good thing, too, because it's unlikely SEPTA could afford to renovate vehicles after losing an estimated $300 million in revenue to the pandemic.
"Obviously we're very happy to be able to tell customers about this if it's something that helps reassure them of their health and safety," said Busch, the agency spokesperson. "But it is a credit to the original design and construction of the vehicles. It would probably be a pretty involved process to build something like that in after the fact."
Public transit has proven to be safe in other cities
Fully ventilating all the air in an indoor space every 2 to 3 minutes far outpaces the recommendations for places like restaurants, where health officials say outside air should circulate once every hour.
SEPTA's rate tracks with other transit authorities, like New York's MTA, where subway cars ventilate roughly 18 times per hour (equivalent to once every 3⅓ minutes). In Japan, subway windows are left open to enhance airflow.
In general, transportation systems have so far been low-risk settings for transmission. Why? There's often not much talking among commuters, and with many people working from home, vehicles aren't generally crowded — so people don't have to sit close together.
A recent contact tracing effort in Paris found that none of the city's 150 coronavirus clusters from early May to early June spread on public transit. The same thing happened in Japan, a country known for its crowded commuter trains.
Locally, riders are glad to hear it. Looking up at the vents atop MFL cars, UPS worker Love was glad to hear they serve a purpose in the pandemic. He boards the MFL at Girard Station every day to get to his job — and he's been a little nervous watching others commute without masks.
At this point, Love tries not to think about it. As an essential worker, he said he's obligated to ride SEPTA, even in the middle of a pandemic.
"You see and hear about all these people getting sick," Love said. "The thought has been there, I'm not going to lie. But at the same time, if you sit in the house all day you're not going to get anything accomplished."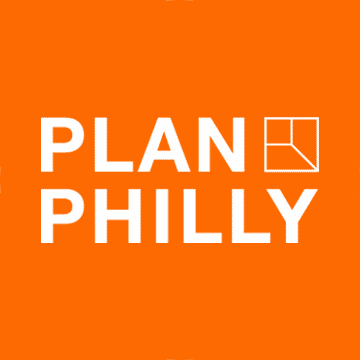 WHYY is your source for fact-based, in-depth journalism and information. As a nonprofit organization, we rely on financial support from readers like you. Please give today.