Philly will rename a Brewerytown park where a graffiti legend got his start. The new name isn't what you think.
The Bronx may be the birthplace of hip-hop, but its roots can be traced to a park at the corner of 30th and Jefferson Streets in Philadelphia's Brewerytown neighborhood.
It was there in the 1960s legendary graffiti writer Darryl McCray wrought havoc on a now-defunct concrete wall with his tag "Cornbread."
"This wall was always clean and I always wrote 'Cornbread,'" McCray said. "They could never get rid of my name, no matter how many times they buffed it."
During the late 1960s to the early 1970s, the artist reigned as "king of the walls" with his nom de guerre, terrorizing walls, construction sites, an elephant, and even an airplane that carried the Jackson Five. Years later, a growing subculture in New York City called hip-hop would incorporate graffiti as one of its fundamental elements, showing McCray was ahead of his time.
"Everybody [is] led to believe that this culture, hip-hop culture and graffiti culture started in New York," McCray said. "No. The graffiti culture and hip-hop culture was born and bred here in Philadelphia."
Earlier this week, the 66-year-old Brewerytown native stood at the former supply yard bordered by a concrete wall  — a space that was once his own personal playground.
Until Tuesday, he hoped the city could rename the park, now known simply as the 30th & Jefferson Playground after him. A local resident approached him about the idea months ago and even started a GoFundMe page for it. But unbeknownst to McCray and Kevin Adickes, who started the GoFundMe, city rules require a person to be deceased in order to have a park named after them.
Plus, City Council President Darrell Clarke has already begun the process to name the park after Howard McCall, Sr., a former chairman for the Pennsylvania Athletic Commission and a community activist, who "bought the property and put the playground on the property himself," according to daughter Karen Nichols.
"He was active in getting organized sports to the neighborhood," Nichols said. McCall was also a union president for Highway Local 403, that worked with the Streets Department. "He was instrumental in getting a lot of people jobs."
McCall died in 1995.
Nichols said Clarke and a cousin approached her family about two years ago to name the park after her father. They gave the go-ahead.
"Council President Clarke supports naming the park at 30th and Jefferson after Howard McCall," said Joe Grace, a spokesperson for Clarke. "Legislative action will be forthcoming in City Council to ratify the naming."
In light of the new information, McCray ceded his hopes for Darryl McCray Park.
"McCall deserves it," he said. "He ran the neighborhood morally."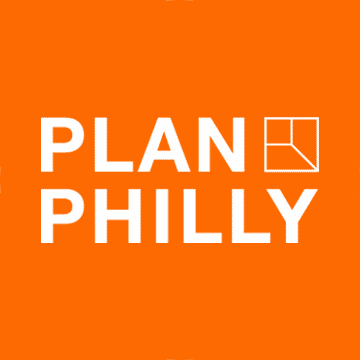 McCray reminisced over a time McCall saw him writing "Cornbread" on his dusty car with his finger.
"He got a stick, man, and chased me down the street," he said. "I'll never forget it… After that, we became the best of friends."
But for Brewerytown residents who remember the time differently, the idea of honoring McCray raises questions. Darnetta Arce, a longtime resident who now serves as the executive director of the Brewerytown Sharswood Community Civic Association, remembers the nuisance of cleaning up after the legendary street artist.
"I was one of the people helping to put paint over his work," said Arce, who recalls clearly the days when "he was tagging everything." She recalled the nuisance to private homeowners.
"Some of the work he did was nice," she said. "I'm not saying everything he did was wrong, but I don't know if that's someone I want to name after a park or put a mural to."
Nichols too said she knew McCray during his Cornbread days, but he was just a "tagger." She was unclear on any of his contributions to the community. 
"I don't know if we have a place that we do any honoring of hip-hop and anybody who made a contribution to it in our area," said Nichols. "In this area, especially now, we're looking for supermarkets, and people need clothes and food and resources."
While graffiti was a nuisance in Philadelphia, some years later, it evolved into a global phenomenon in New York City, as competitions of bombastic styles played out on walls and trains that traveled borough to borough. Soon, the colorful, artistic distortions of letters made to inspire, or deflate, other writers became the typeface for a movement, and even gained a type of legitimacy in the art world. 
Though McCray has been recognized as a pioneer for the artform, he still wants to leave a mark with his story to astonish the world before it's too late. 
"When I'm gone that's when everything will be fireworks," he said. "You're worth more in death than you are in life. I want to enjoy the fruits of my labor."