Rev. Sharpton pushes for Delaware police accountability bill in Dover rally
Efforts to make police misconduct records more available to the public in Delaware got a boost from civil rights leader Rev. Al Sharpton Monday afternoon.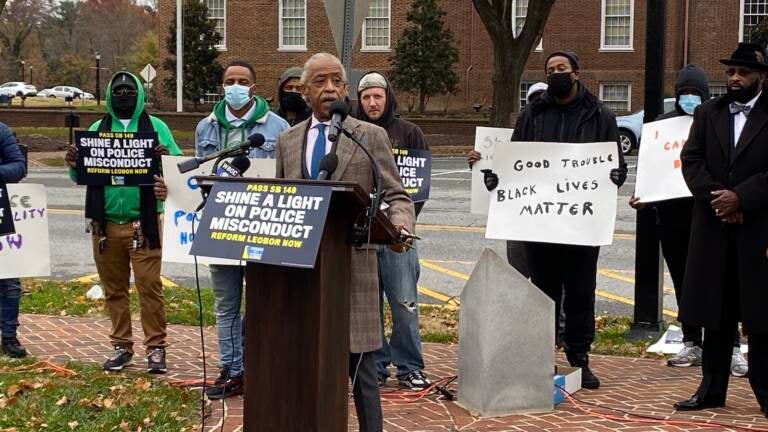 Efforts to make police misconduct records more available to the public in Delaware got a boost from civil rights leader Rev. Al Sharpton this afternoon.
Less than two months before lawmakers return to Dover, civil rights leader Rev. Al Sharpton rallied with supporters of legislation to make police disciplinary records public.
The group met outside Legislative Hall in Dover to call for the General Assembly to approve the police reform legislation that would also allow for the creation of community advisory boards to examine incidents of police misconduct.
"When you do not have oversight of police by the community, you have the overlooking of justice by law enforcement that breaks the law," Sharpton said. "This is the First State. We ought to set a national example of police accountability and appropriate police behavior. If it starts in the First State, it helps us nationwide."
SB 149 was one of several police reform bills not to get approved in this year's legislative session. The bill was voted out of the Senate Judiciary Committee in mid-June and is waiting for action in the Senate.
The bill would eliminate the confidentiality clause in Delaware's Law Enforcement Officers Bill of Rights. That clause keeps police misconduct records secret to almost everyone, including criminal defense attorneys, the media, and the public.
"You cannot sit by and allow these cases where the police become the judge, a jury of their own actions. They must be accountable to the people," Sharpton said.
He pointed to the case of Lymond Moses, a Black man killed by New Castle County Police in January. Moses was confronted by officers as he slept in a car in Wilmington. As he tried to escape, he drove the vehicle in the direction of officers. They opened fire.
Moses' sister, Lakeisha Nix joined Sharpton at the Dover rally. She said when police use of force ends in death, there should be an external investigation by an independent group outside of law enforcement and the state Department of Justice.
"We can't trust a due process that has proven favoritism towards protecting police reputation, through sealing records of misconduct and biased investigation by their peers, that have led to no criminal charges where criminal charges were warranted," Nix said.
She filed a federal lawsuit against New Castle County earlier this year, alleging civil rights violations, excessive force, and wrongful death. The officers involved in the shooting have not been publicly identified by police.
"If you have nothing to hide, then open up the files, make it open to scrutiny by the citizens that pay you so that people can see what is going on," Sharpton said.
Bill sponsor state Sen. Tizzy Lockman says the only non-law enforcement people who have access to police misconduct records are civil plaintiff attorneys who are suing police for causing physical injury or damages.
Lockman has held a series of stakeholder meetings this fall to get feedback from lawmakers, police leaders, and community members to talk about ways to improve the legislation.
"It's past time to pass SB 149," Nix said. "The more we procrastinate on this important legislation, the more we uphold policy that protects blatant abuse of power."
Lockman is expected to bring the bill back up for a vote after lawmakers resume their work in Dover in January. Sharpton says he'll be watching.
"We will come back with numbers, if it is necessary, when the session opens in January," he said.
The bill is part of the Justice for All Agenda unveiled by the Legislative Black Caucus in the summer of 2020 following a series of community protests in reaction to the death of George Floyd at the hands of Minneapolis police.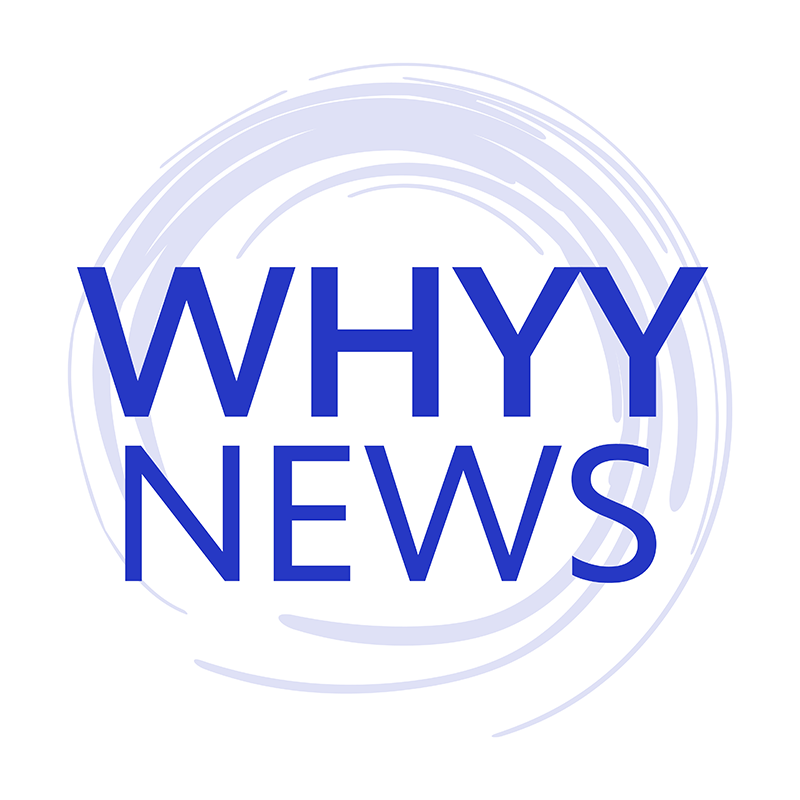 Get daily updates from WHYY News!
WHYY is your source for fact-based, in-depth journalism and information. As a nonprofit organization, we rely on financial support from readers like you. Please give today.