Report explores a decarbonized future for PGW, cites its current structure and business model as challenges
The PGW Business Diversification Study aims to tackle the question: How can the city meet its climate goals while owning a fossil fuel company?
Philadelphia Gas Works has agreed to take steps toward exploring how to reduce its carbon footprint as part of the city's overall goal of reaching net zero carbon emissions by 2050. The 81-page PGW Business Diversification Study, released Thursday, aims to tackle the difficult question of how the city can meet its climate goals while also owning a fossil fuel company that contributes a large portion of global warming emissions as it provides heating and cooking gas to city residents.
The report recommends further study into three separate future pathways for PGW: geothermal energy; expanded weatherization; and harvesting sewer gas or landfill gas that produces methane.
"We are pleased to issue this study as a critical first step forward in planning for the successful future of PGW while we continue to take bold and necessary climate action," Mayor Jim Kenney said in a statement.
The issue is complicated by the potential impact on PGW's 1,600-member workforce and its 500,000 ratepayers, almost one-quarter of whom live below the federal poverty level. Philadelphians spend on average 6.7% of their income on energy, double the national average.
The diversification study was primarily funded by Bloomberg Philanthropies after the city won a competitive grant in 2018 and hired the consultant Energy, Environment, Economic. Spearheaded by the city's Office of Sustainability, it included the participation of PGW executives, the Philadelphia Gas Commission, Philadelphia Facilities Management Corp., the Philadelphia Energy Authority and PGW's unionized workforce, Gas Workers Local 686. It also included public participation and comments.
"How can PGW actually start contributing towards the city's climate goals rather than contributing to the problem?" said Christine Knapp, the city's director of sustainability. "There are ways that they can do that, which we've begun to identify here. Cities around the country and gas utilities around the country are grappling with this question in recognition of the climate crisis that we're facing."
But the commitment of PGW is questioned by many who say the utility is reluctant to adapt its way of doing business. Recent emails obtained through a Right to Know request show that some of the same PGW executives who participated in the diversification study helped draft legislation that could tie the city's hands when it comes to electrification.
A spokesman for PGW said it is committed to cutting greenhouse gas emissions as well as "exploring new energy sources, promoting energy equity, and maintaining energy affordability."
"The study is an important step in that journey," the spokesman, Richard Barnes, said in an email. "PGW looks forward to developing and incorporating innovative ideas and solutions that safely, reliably, and economically meet Philadelphia's clean energy needs."
The diversification study outlines a number of challenges facing the city and PGW, including the complicated regulatory structure governing the utility — which, in addition to the city, includes the Philadelphia Gas Commission, which oversees PGW's budget; the nonprofit Philadelphia Facilities Management Corp., which manages day-to-day operations at PGW; and the Pennsylvania Public Utility Commission, which approves rates.
"A key challenge, highlighted by this study, is that there is not currently a clear legal or regulatory path forward for PGW to pursue many of the diversification and decarbonization strategies discussed in this report," the study says. "Regulatory considerations might include efforts to reduce costs of the gas system, changes in how gas system costs are recovered and allocated, and programs to protect low- and moderate-income customers from rising costs."
And while the study says reaching net zero is technologically feasible through electrification of heating and cooking, use of decarbonized gas, and geothermal energy systems, questions remain as to how that would be achieved without putting PGW out of business. Those options come at a cost that could include stranded assets for PGW, high upfront capital investments, and potential increases for ratepayers, according to the report.
"Regardless of the greenhouse gas reduction pathways pursued, PGW's existing legal and regulatory structure and cost recovery mechanism does not position the utility to be able to support achievement of the city's carbon neutrality goal," says the report. "For example, building electrification, though potentially beneficial to customers who can electrify their buildings, and supportive of the city's climate and equity goals, at scale, reduces PGW's long-term financial viability under the current regulatory framework."
Mayor Kenney sent letters to the Gas Commission, Philadelphia Facilities Management Corp., and the PUC asking for help with the regulatory constraints.
A spokesperson for the PUC, which did not participate in the study, said the commissioners will "carefully review the materials released today by the city of Philadelphia and Philadelphia Gas Works (PGW), correspondence from Philadelphia Mayor Jim Kenney, and any future filings by PGW with the PUC that may emerge from this initiative."
What diversification could mean
Transitioning away from natural gas is a challenge for PGW. The fear is that the most affluent ratepayers will be the first to ditch fossil fuels, leaving a larger and larger percentage of low-income customers who can't afford to leave, and can't afford to pay their gas bills. Black and Latino ratepayers in Pennsylvania are more likely to experience shutoffs and pay a higher portion of their income toward utilities than their white counterparts, according to a report released in March by Community Legal Services and the Pennsylvania Utility Law Project.
And yet 72% of Philadelphia's greenhouse gas emissions come from buildings and industry, much of those dependent on gas service from PGW. Gas provided by PGW accounts for 24% of the city's carbon footprint. City Council passed a resolution in 2019 urging the city to reach 100% clean energy for municipal buildings by 2030.
City Councilmember Derek Green is also president of the Philadelphia Gas Commission, which along with Philadelphia Facilities Management Corp. participated in the study. He said greater appliance efficiency and warmer winters caused by climate change has meant gas usage is dropping, which in itself presents a challenge for PGW's future as the nation's largest municipally owned gas utility.
"I think we all have a shared focus and understand that PGW as an entity initially started out as a lighting company where gas was used to light households and businesses around the city of Philadelphia. It's changed into a heating company and can transition going forward," said Green. "We have close to 500,000 ratepayers, a number of them are moderate to low income. So we have to find ways to diversify [PGW's] income in order to make sure that the nation's largest oil and gas utility still is viable for the constituents in the city."
The report recommends investment in a feasibility study for geothermal energy, something environmentalists pushed for in comments to the draft report. That would include a network of underground pipes carrying water, shared by homes in a single block or neighborhood, powered by the region's abundant geothermal energy. High-density polyethylene distribution lines would transport water, instead of gas, to heat pumps inside the homes, providing heat in the winter and air conditioning in the summer.
Advocates say geothermal is the best way to transition PGW away from fossil fuels and maintain the workforce and revenue. Gone would be the natural gas that now flows through about 6,000 miles of pipes across the city, many as old as a century, that continue to cause safety hazards and contribute to global warming.
The report also suggests expanding weatherization through what is called "on bill financing," which would provide loans for weatherization and could serve as a new revenue source for PGW. But consumer advocates oppose that type of program, saying it would prey on low-income ratepayers, many of whom could not afford it.
"It's a complete non-starter," said Rob Ballenger, from Community Legal Services. "Especially when there are programs that would help do weatherization for free."
The third recommendation is to work with the city's Streets and Water departments to explore "decarbonized gas," which would convert methane that results from decomposing waste, such as sewer gas, into fuel.
Green said he's hopeful for funds from the bipartisan infrastructure bill, or the proposed Build Back Better bill, to help pay for additional weatherization and the pilot projects. He said the time is right for looking at transforming PGW.
"It's not something you can do tomorrow, but 20 years, five years, 10 years go much quicker than when we were much younger," said Green. "So that time goes by fast. We need to start looking at the opportunities now and how we can do that type of diversification. And then you add to the fact the opportunity with an infrastructure bill that could provide some resources to help move in that direction. I think it was very incumbent on the utility and others to look at this opportunity."
Green said he plans to hold public hearings on the diversification study in City Council in early 2022.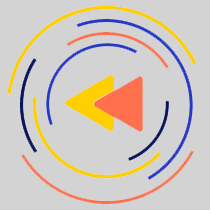 Saturdays just got more interesting.
WHYY is your source for fact-based, in-depth journalism and information. As a nonprofit organization, we rely on financial support from readers like you. Please give today.