Rendell endorses Vega for Philly DA, says recent wave of shootings was 'the last straw'
Rendell made the endorsement based on the surge in gun violence. At least 185 people have been victims of homicides this year — 30% higher than 2020's rate.
Ed Rendell, who served as Philadelphia District Attorney, the city's mayor, and Pennsylvania's governor, is taking what he calls a "reluctant" step into the upcoming DA's race to endorse former homicide prosecutor Carlos Vega in the Democratic primary over incumbent Larry Krasner.
Rendell said he felt compelled to make the endorsement based on the city's gun violence epidemic. At least 185 people have been victims of homicides this year so far — a number police say is 30% higher than the same period last year. Officials say gun violence was the leading cause of death for young Black and Latino men in the city in 2020.
Krasner, a longtime criminal defense and civil rights attorney who won a crowded Democratic primary in 2017, swept into office on promises to fundamentally reform the way the DA's office worked. He made good on a number of his campaign pledges: he has never sought the death penalty, he has aggressively prosecuted police officers for misconduct, he has stopped prosecuting most minor drug cases, and ramped up efforts to review wrongful convictions and exonerate people who were wrongly imprisoned.
Some reform advocates have said Krasner needs to do more to cut out cash bail — he still uses it in cases where his office deems people to be too high-risk for release — and to keep juveniles out of the adult criminal justice system. But most criticism has come from the right, from people who think Krasner's efforts to route people away from the system have contributed to the rise in violence.
Rendell said he doesn't usually like to criticize the successors in any of his previous government positions, but this past weekend's surge of shootings — 25 people were shot, seven were killed — was "the final straw."
"He's not a bad man," Rendell said of Krasner, and noted he'd happily support him if this were a race for Congress or the state Senate.
"But it's not," he said. "It's an election for district attorney. And in the almost three and a half years he's spent as district attorney, he's clearly demonstrated that he simply doesn't understand or won't recognize that the first and most important part of a DA's job is to protect people in this city from violent, brutal crime."
Rendell has a long history with Vega. When Rendell was DA in the late 1970s and '80s, he recruited Vega out of law school, and Vega became the first Latino homicide prosecutor in Pennsylvania.
"He believed in me when I was a young man, and he believes in me now," Vega said, sitting next to Rendell in the former governor's office in the Bellevue Hotel.
In his experience, Rendell said, Vega is a man who won't totally discard the reforms Krasner has tried to implement, but who will put more people accused of crimes in jail. On Tuesday, he criticized a remark Kranser made to the Philadelphia Inquirer recently — that Krasner thinks people who are susceptible to committing crimes aren't paying attention to the penalties, and that while "enforcement is a small part of the story … The big part of the story is this city's chronic failure to invest in prevention that the community is crying out for."
He and Vega both cited statistics that Vega has been pointing to throughout his campaign.
According to the District Attorney's office, only 22% of the 6,344 shootings the city saw between 2015 and 2019 led to an arrest, and just 11% of those shootings resulted in a conviction. Over the last year, convictions for illegal gun possession have also been down — they happened about half the time in 2020, according to the office.
Krasner, who came into office in 2018, has countered that his conviction rate for shooting cases is actually higher than in many cities. During a debate with Vega, he said almost 85% of those cases brought during his tenure have ended in a conviction.
"Part of the reason we've had 20 exonerations, is we were dealing with an office, when my opponent was there, where the truth didn't matter. And so if you could convict someone, you convicted them," he said during the debate.
In a recent survey, the Washington D.C.-based Council on Criminal Justice reviewed crime in 34 big cities in the U.S. and found that they'd seen a 30% increase in homicides from 2019 to 2020 overall. Criminal justice experts have pointed to a number of factors that likely contribute to rising levels of violence outside of criminal justice policy — like increased poverty and a lack of resources during the pandemic, institutional racism, and the continued prevalence of guns in the U.S.
Philadelphia's Democratic Party hasn't backed a candidate in the race. Vega received an endorsement from the Fraternal Order of Police, and Krasner has support from the vast majority of Democratic elected officials in the city — as well as labor unions and national progressives like Sens. Elizabeth Warren and Bernie Sanders.
Krasner's campaign rejects Rendell's premise that the DA's office can arrest its way out of the city's gun violence crisis. And a spokesperson noted, Krasner has received overwhelming support from the communities most affected by gun violence in Philly.
"We are endorsed by Black leaders across the State — both Representatives and Senators — and across the city, people who like us, want to invest in prevention and who want to stop crime from happening before it occurs," the spokesperson said in an email. "They do not want a  return to offices of old, which perpetuated the failed war on drugs while turning a blind eye to police and prosecutorial misconduct that destroyed community trust."
Rendell and Vega's approach, they said, is outdated and "never worked."
At the press conference, Rendell noted he also doesn't agree with Vega on everything. He backs safe injection sites, for instance, and Vega doesn't.
"When he gets elected, I'm going to talk to him about that," Rendell said. "I know he brings the right perspective."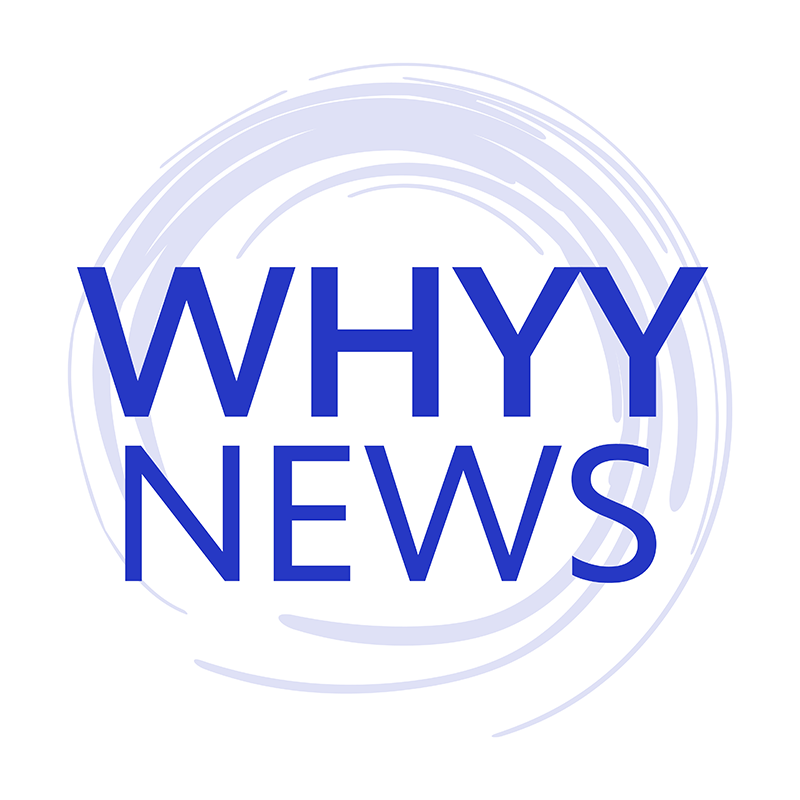 Get daily updates from WHYY News!
WHYY is your source for fact-based, in-depth journalism and information. As a nonprofit organization, we rely on financial support from readers like you. Please give today.