Philly's gun violence epidemic the top issue at Krasner, Vega debate
Philadelphia's gun violence epidemic took center stage during a heated, wide-ranging debate between the two Democrats running to become the city's next district attorney.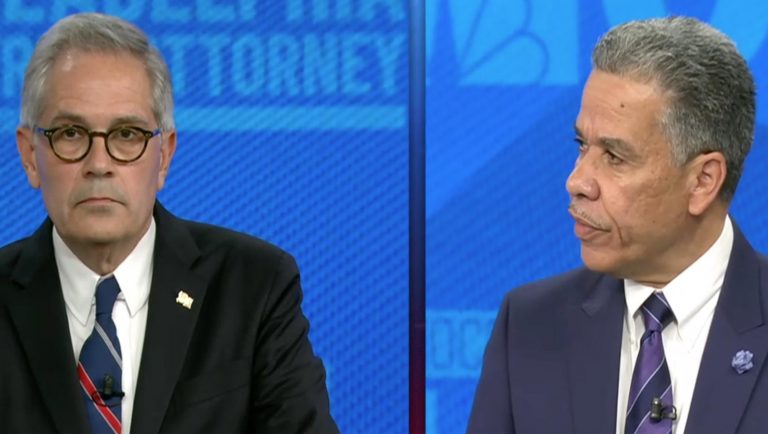 Philadelphia's gun violence epidemic took center stage during a heated, wide-ranging debate between the two Democrats running to become the city's next district attorney.
The hour-long debate, co-hosted by NBC10 and KYW, came roughly two weeks before the May 18 municipal primary. It also touched on the city's police union, cash bail, and the backlog of criminal cases that have piled up during the pandemic as a result of virus mitigation measures.
But with the city on pace to set a new single-year record for homicides, a full third of the debate focused on how District Attorney Larry Krasner and former Assistant District Attorney Carlos Vega would work to reduce gun violence in Philadelphia.
Vega, among the prosecutors fired in 2017 following Krasner's election, said he launched his campaign in response to the unrelenting bloodshed. He said Wednesday that Krasner's progressive politics are to blame and that his office's failure to secure high bail in certain cases has cost people their lives, including a 25-year-old who was fatally shot while walking his dog in Brewerytown. 
"They're removing guns at record rates, yet there are no consequences. The conviction rate has gone down substantially," said Vega, a former homicide prosecutor.
Between 2015 and 2019, only 22% of the 6,344 shootings during that five-year span led to an arrest, according to data from the District Attorney's Office. And even fewer of those shootings resulted in a conviction — around 11%.
Convictions for illegal gun possession are also down, with prosecutors securing them less than half the time in 2020, according to the same data.
"The DA's Office has dropped the ball. Their attorneys are not doing their job. And they are not working with the police in solving those crimes," Vega said.
Krasner, who tried throughout the night to undermine the veracity of Vega's responses, countered with a statistic of his own: nearly 85% of all shooting cases brought during his time in office have ended with convictions.
"It's a very high rate compared to other cities. And we did it without cheating," said Krasner, who is seeking a second term. "Part of the reason we've had 20 exonerations, is we were dealing with an office when my opponent was there where the truth didn't matter. And so if you could convict someone, you convicted them."
Krasner attributed his office's conviction rate for shootings, which includes plea deals, to partnering prosecutors who handle non-fatal shooting cases with prosecutors who handle homicide cases. He also credited a program launched during the pandemic that embeds assistant district attorneys in each of the six divisions comprising the Philadelphia Police Department, as well as a joint initiative rooted in proactively identifying issues that could make gun-related cases harder to win in court. For example, issues that could lead a judge to keep out certain evidence at trial.
Krasner, a longtime defense attorney before he ran to become the city's top prosecutor, said earning convictions for gun arrests during the pandemic has been challenging as a direct result of the courts being "basically closed."
"It's unprecedented. I've never seen it in my career of 33 years. Probably hasn't happened in a hundred years," he said.
Relationships with the city's police union
The debate's panel of moderators also asked the candidates how they would hold accountable, but also work with the city's police department, the nation's fourth-largest police country.
Vega, who is endorsed by the city's police union, said he'd call for every officer to be equipped with a body-worn camera and every police cruiser to be equipped with a dashboard camera, as well as make his office an active participant in training at the police academy.
Citing his history of prosecuting officers during his 35-year career, Vega also vowed to hold police accountable when they are criminally charged, regardless of his support from the Fraternal Order of Police Lodge 5.
"Unlike Mr. Krasner, I'm the only person here who's prosecuted the police and prosecuted them successfully," he said.
Krasner, who has repeatedly clashed with the FOP, turned the question on his opponent, highlighting that Vega is backed by union leadership — leadership he said voted for former President Donald Trump twice, mingled with members of the Proud Boys, and launched a campaign encouraging Republican members to change their registration so they can vote for Vega.
"The leadership of the FOP does not want accountability. We know exactly who my opponent is going to serve. We know exactly who he is serving right now," Krasner said.
In addition to the FOP, Vega has earned endorsements from seven labor unions, and garnered contributions from more than a dozen of them, keeping him competitive in the fundraising department.
The Vega campaign has also received contributions from former DAO staffers who were also fired when Krasner took over as district attorney.
Krasner's war chest is full of donations from wealthy champions of progressive causes, including pop star John Legend and Zillow founder Richard Barton. The former civil rights attorney has endorsements from the teacher's union, half of City Council, as well as a group of state lawmakers, among others.
The Democratic City Committee declined to choose a candidate. Mayor Jim Kenney, who endorsed Krasner during his first run, has also kept quiet, ducking the question in an interview last month.
If Krasner wins the Democratic primary, he will face veteran defense attorney A. Charles Peruto, who became a Republican specifically to run against Krasner in the general election.
Like Vega, Peruto got into the race because of the city's unrelenting gun violence epidemic. He has said he will drop out if Vega, his longtime friend, wins the primary.
"It's not about me, it's about the city of Philadelphia," said Peruto in February. "Carlos Vega has good ideas and he would make a fine district attorney."
While the debate was heated, tensions flared immediately after the candidates had taken off their microphones and were preparing to leave the stage. Alex Silverman, KYW's program director, tweeted their exchange.
Here's an account of the full off-mic exchange at the end of #PhillyDADebate pic.twitter.com/VpQelI1QIN

— Alex Silverman (@AlexSilverman) May 6, 2021
"I'm your worst nightmare. You made a mistake a long time ago," said Vega. "I've been in your head a long time."
"Sure, Carlos," Krasner said.
Vega asked if Krasner had security waiting for him. "Why, do I need it?" Krasner replied.
"Do you want to give me a ride home?" Vega asked. "I think you need to walk," Krasner said.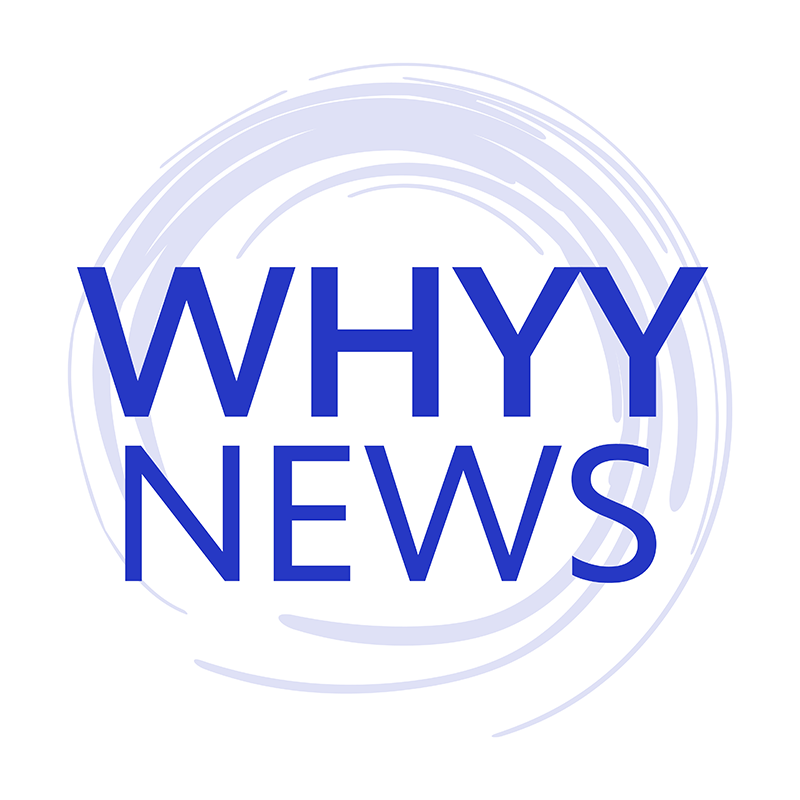 Get daily updates from WHYY News!
WHYY is your source for fact-based, in-depth journalism and information. As a nonprofit organization, we rely on financial support from readers like you. Please give today.