John Legend, tech tycoons and aggrieved cops: Who's funding the Philly DA race
While progressive donors and PACs came out for Krasner, police unions, former prosecutors and Sean Schellenger's mother have supported Vega.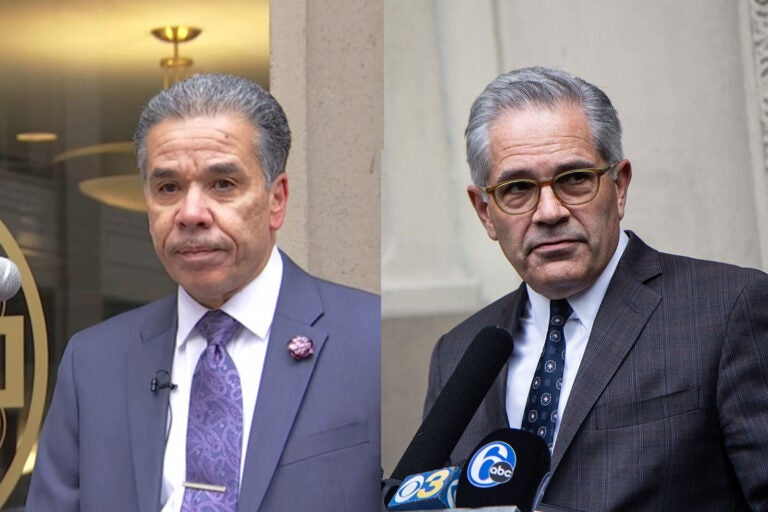 The Philadelphia District Attorney's race is heating up, with incumbent Larry Krasner and Democratic challenger Carlos Vega both posting six-figure hauls three months out from a likely decisive primary contest.
Krasner leads the cash race with $161,000 raised in 2020. But Vega is moving quickly to catch up — the politically unknown challenger raised more than $132,000 in the first three weeks of his campaign, records show.
A WHYY and Billy Penn analysis of campaign contributions over $500 highlights familiar fault lines in an already polarizing race between self-styled criminal justice reformer Krasner and former homicide prosecutor Vega, who says violence has gone unchecked during his opponent's reign.
The pop-star-turned-criminal-justice-advocate John Legend and a number of wealthy liberal philanthropists and progressive PACs from across the country are backing Krasner, a return of the coalition that helped propel him into office in 2017. Meanwhile, former DA office staffers dismissed when the onetime defense attorney took over and the city's police union wrote big checks to Vega.
The incumbent prosecutor continues to benefit from his national reputation. About three-quarters of Krasner's contributions in the most recent cycle came from outside Philadelphia — with large infusions from California, where booming tech and entertainment industries feed political fundraising circles. Campaign finance records made public this week show that the R&B musician Legend and a company linked to his manager, Ty Stiklorius, together contributed $15,600 to Krasner in November 2020.
In the other corner, Vega's campaign finance report is a who's who of the war on Krasner and his reformist agenda.
Vega's donor list is replete with dozens of former prosecutors, police officers, and private attorneys, some of whom have been embroiled in their own personal and professional court scandals over the years. The campaign vowed to issue refunds to at least two contributors after questions posed by WHYY and Billy Penn.
The largest donor to Vega's campaign — aside from a $20,000 infusion from himself — is the Fraternal Order of Police Lodge 5. That comes as no surprise: The police union has been locked in a mutually acrimonious relationship with Krasner since his election.
Two PACs associated with the FOP unit, which decries the DA as "anti-cop" and has blamed the city's skyrocketing murder rate on his policies, collectively donated $17,600 to Vega. Unions repping the city's other first responders — firefighters and paramedics — donated another $5,000 to Vega.
Philadelphia campaign finance laws limit contributions to $3,100 for individuals and $12,600 for businesses, political action committees or other organizations.
Fired DAs, cops, and critics chip in against Krasner
At least 21 former city prosecutors donated more than $500 to Vega's campaign, including several who were fired by Krasner and later sued over their dismissal, as well as some who migrated to Attorney General Josh Shapiro's office.
Vega, 64, was also among the early layoffs in 2017, following Krasner's election. He later filed an age discrimination lawsuit against the DA, 59, over his firing. The case remains ongoing.
Vega has gotten support from local attorneys, including Jimmy Binns and Michael Diamondstein, as well as defense lawyers Brian McMonagle and Fortunato Perri. The latter two represented former Philly Police Inspector Joseph Bologna in a police brutality case Krasner filed during the George Floyd protests last summer.
Linda Schellenger, the mother of Sean Schellenger, who was fatally stabbed after an altercation with bike courier Michael White, gave to Vega. The death of the well-financed white real estate developer at the hands of a young Black man who said he was acting in self-defense was highly polarizing, ending with a not guilty verdict for White.
At the time, Schellenger said Krasner had "blood on his hands" for allegedly mishandling the prosecution, but she remains in favor of criminal justice reform. She sees Vega as the better balance of prosecutor and reformer.
"Larry Krasner came in on a platform on criminal justice reform — and frankly I agree. However, I didn't anticipate that letting violent criminals walk the streets would be part of that," Schellenger said.
Vega also accepted money from Manuel Santiago, a retired Philadelphia homicide detective who was questioned in 2016 over allegations he coerced a 1991 murder and rape confession out of Anthony Wright — a man who was later exonerated. Vega, an ADA at the time, defended Santiago's work on behalf of the DA's office during a retrial of the murder-rape that raised questions about the confession's authenticity.
Santiago donated $500 to Vega's campaign. When WHYY reporters brought this to the campaign's attention, Vega campaign manager Trevor Maloney said they would refund that donation and another from a second detective that worked the Wright case, Frank Jastrzembski.
Wright, who still resides in Philadelphia and supports Krasner, found the donations disturbing.
"I was wrongfully incarcerated at the hands of these detectives and this [assistant] district attorney," he said. "It's insane. Someone that's been in the situation I've been in, an exoneree, it's hard to wrap your head around."
Another Vega donor: retired Philadelphia Police Sgt. Paul Seeger, who was dismissed in 2009 after threatening fellow officers who responded to a domestic abuse incident. Seeger and two other off-duty PPD officers were arrested again in 2019 for violently resisting officers who responded after he allegedly shoved his wife during an altercation at a bar in Florida. The local DA later dropped related charges.
The campaign said it would also refund Seeger's donation.
It had previously refunded 14 other contributions from police officers and homicide detectives, totaling about $1,400. Campaign finance law bars individual officers from contributing directly to political candidates in the city. Officers, instead, can give money through the police union's PAC.
Netflix & Zillow among Krasner's supporters
Vega has cast the race as a matchup between city residents and outsiders.
While the two campaigns have a comparable percentage of donors from inside the city, Vega's campaign accused Krasner of being funded largely by out-of-town interests.
About a quarter of the total cash Krasner raised in the most recent report came from donors residing in Philadelphia, with slightly more raised from donors in San Francisco. For comparison, more than three-quarters of Vega's cash emanates from local donors, although this includes the South Philly-based attorney's hefty contribution to his own campaign.
"Krasner seems like a big hit everywhere except for the one place where people actually have to live with the consequences of his policies," said Maloney, Vega's campaign manager.
It is true that in addition to celebrities like Legend, Krasner's bid for a second term has benefited from a dizzying array of prominent out-of-state donors. Many recent donors are well known for giving money to support politically liberal causes.
Krasner's other top contribution was $25,000 from the Real Justice, a criminal justice reform PAC associated with activist writer Shaun King that aims to elect progressive prosecutors. The DA was previously fined for campaign finance violations linked to the group, which provided Krasner with free campaign staffers.
Both Legend and Real Justice backed Krasner's 2017 run. Stiklorius, a Philadelphia-area native, sits on the board of the Quattrone Center at the University of Pennsylvania's School of Law, which promotes "fairness" in the American justice system. Stiklorius did not return a request for comment.
Richard Barton, the Seattle-based founder of the online real estate marketplace Zillow and travel site Expedia, maxed out to Krasner, as did his wife Sarah. So did Patricia Quillin, a Santa Cruz-based philanthropist and wife of Netflix co-founder Reed Hastings (Barton also sits on the board of Netflix).
Connecticut heiress Tracy Hewat, who has lobbied for progressive causes such as an increased estate tax, donated to Krasner. So did Hyatt Hotel heiress and Air Force One child star Liesel Pritzker Simmons and her husband Ian, both of Cambridge, Mass. Susan Pritzker, another Hyatt heir who co-founded liberal advocacy group the Libra Foundation, also donated to Krasner.
Most of Krasner's total donors still come from Philadelphia. "We enjoy broad support, locally and nationally," said Brandon Evans, Krasner's campaign manager.
Aubrey Montgomery, a Philadelphia-based political fundraising consultant, said she was doubtful many voters would be swayed one way or the other based on the geographic origins of Krasner's campaign cash — or any elected official, for that matter.
However, despite a donor list that reads like a society page, Montgomery said she was surprised Krasner hadn't raised more.
"I'm surprised by both candidates," she said. "Surprised a challenger was able to raise over $100,000 and surprised that the incumbent only seemed to raise $100,000.
Krasner's team retorted that it had raised more money over the past month, a sum that will be reflected in forthcoming campaign finance reports.  Still unclear is whether Krasner's campaign will receive aid from billionaire financier George Soros, who helped fuel his initial election victory in 2017.
Krasner's challenges extend beyond money in the race ahead. He'll need to re-secure support from both a coalition of influential Democratic leaders and the progressive activist base that helped first elect him in 2017.
At least one notable Democrat, Carolyn Torsella, wife of former Pa. Treasurer Joe Torsella, maxed out with a $3,000 contribution to Vega.
Correction: Feb. 4, 2021
An earlier version of this article misrepresented the court case in which Carlos Vega, as an ADA, defended Manuel Santiago's work for the city.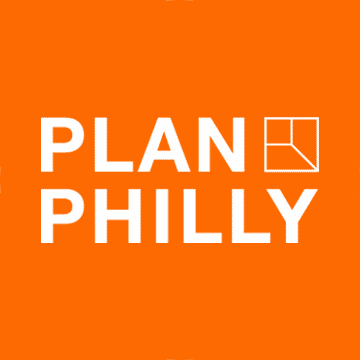 WHYY is your source for fact-based, in-depth journalism and information. As a nonprofit organization, we rely on financial support from readers like you. Please give today.