Rehearsing Philadelphia asks: How can we be together, now?
Ari Benjamin Meyers' city-wide public performance project involving over 200 local collaborators asks: How can we be together, now?
Listen
1:58
In a conference room on the second floor of the Philadelphia School District headquarters, on North Broad Street, Frank Machos instructs the gathered audience – speaking to them as though he were their teacher – how to properly handle a saxophone.
The executive director of the district's Office of Arts and Creative Learning has been playing saxophone since he was a child, about 35 years. He wet a reed with his lips and fixed it into the mouthpiece.
"There's a very specific way we put the mouthpiece in our mouth. It's called an embouchure," explains Machos. "Can you say 'embouchure'?"
He then launches into a partially improvised saxophone set by Fred Schmidt-Arenales, accompanying a pre-recorded track of digitally layered voices by composer Jacob Brunner, taken from interviews with students within the Philadelphia school system.
"The thesis of the piece is that people experience education in different ways," Machos said. "The kids talk about their day-to-day experiences when they travel from class to class, what it's like to walk through the hallways, what it's like to receive instruction from teachers, and what their general experience is as they're going through their academic subjects."
The voices coming from the speakers are sometimes very clear – "Be a better you," "It's serious but not too serious" – and other times the editing and layering turn the voices into incoherent, abstract sounds. Machos at one point switches from an alto to a soprano sax, moving from disjointed squonky notes to more lyrical melodic phrases.
"I'm having a great time with it. It's something very different than I've ever gotten to experience," Machos said. "I did study music composition, so I understand what the artists are bringing in terms of their thoughts and visions. But I was blown away and did not expect how collaborative the process of bringing the final performance together would be."
Machos will be performing "When It Comes to School" four times a week, two sets every Wednesday and Friday starting at noon through April 10, as part of Rehearsing Philadelphia, a wide-ranging, city-wide public performance project.
Rehearsing Philadelphia is the brainchild of Ari Benjamin Meyers, who oversees more than 200 artists and performers through more than 60 performances in 10 locations. Meyers conceived the format of each piece – a solo, a duet, an ensemble, etc – and the artists were left to come up with the work itself.
It's difficult to summarize.
"It's even hard to know what to call it," admitted Meyers of his own creation. "I sometimes call it a festival. That's not quite right. It's public art exhibitions, but that's also not quite right. It's always a good sign when you say, 'Gee, what is this, actually?'"
Presented by the Curtis Institute of Music and Drexel University's Westphal College of Media Arts & Design, "Rehearsing Philadelphia" is a mechanism by which Meyers – a New Yorker now living in Berlin, Germany – enrolls Philadelphians into a range of creative acts that evoke the question: "How can we be together?"
The performance by Machos, for example, is part of a group of solo performances staged at locations of power: the School District Headquarters, City Hall, Police Headquarters, and Penn Medicine. The performance at each location involves voices of people who have been subjected to that power: students, for example, or hospital patients.
The duets are another set of performances in public outdoor places, like Clark Park and Independence Mall, where performers approach strangers and ask them if they will join in singing a song on the spot. It's something Meyers himself did several years ago as a museum-based action, but he's never done it in a public space before.
There will also be ensemble pieces, featuring works by Meyers and composers Tyshawn Sorey and Zoë Keating, performed by over 40 musicians broken up in family-sized pods.
Meyers is the ringleader of the project, but not the creative force behind each performance. He created the structure and let the collaborative process among artists and volunteer performers dictate the result.
According to Meyers, there is no end result. Rehearsing Philadelphia is a fluid process of collaborative reimagining.
"This idea of rehearsal is a metaphor for how we live, in the sense that things change so fast," said Meyers. "I mean, COVID. But even now, I flew here from Berlin. I'm 40 minutes away from the Polish border. We have a war going on there. The world changes so fast and reality changes so fast. Who thought we would be in this situation, some months ago."
"I sometimes call it 'rehearsing the future,'" he said. "The future is not this perfect thing that's out there waiting for us. The future is this thing that we're constantly renegotiating."
Case in point: Dr. Andrea Apter joined the Rehearsing Philadelphia project months ago because she thought she would be able to play the flute. The physician teaches allergy and immunology at Penn Medicine, and plays flute on the side.
But ultimately her performance has nothing to do with the flute.
Instead, her solo performance "Art of Repair," made with artist Germaine Ingram is a dance piece about medical ethics. It puts her employer in the hot seat, and ultimately became much more personal than Apter anticipated.
Apter dances to a pre-recorded track of layered voices, some of which reference Dr. Albert Kligman of Penn Medicine who, between 1951 and 1974, conducted dermatological experiments on inmates at Holmesburg Prison in Northeast Philadelphia. Reportedly regarding the prison population as "acres of skin", Kligman intentionally exposed inmates to toxins and pathogens for his research.
Kligman's work is now widely denounced as a textbook case of unethical science. He died in 2010. Last year Penn Medicine publicly acknowledged its connection to the unethical legacy of Kligman.
Ingram interviewed doctors and administrators at Penn Medicine, and included their responses in the dance piece.
"The question that we asked them was: How does Penn Medicine wear its power?" Ingram said. "What's your relationship to the exercise of that power?"
Dr. Apter begins the performance by wheeling a squeaky laundry cart full of what looks like towels into the chapel of Penn Medicine's newly built Pavilion, and begins to hang them up on strung clotheslines.
The towels are printed with words that came out of Ingram's interviews: "socialized domination," "structural bias," "savior narrative," "they don't want that smoke."
"We're hanging out the laundry," Ingram said. "That's the principal activity of this piece."
She called Apter's performance "courageous."
Does Apter herself believe it's courageous?
"Yes, because it's personal experience," she said, but would not elaborate. "I think it's shared in the piece. I'm not sure I'm ready to have it broadcast."
The performances of Rehearsing Philadelphia continue through April 10. The project culminates on the final weekend with a series of evening performances at Cherry Street Pier by a public orchestra.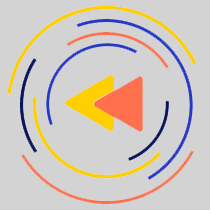 Saturdays just got more interesting.
WHYY is your source for fact-based, in-depth journalism and information. As a nonprofit organization, we rely on financial support from readers like you. Please give today.