Primary becomes referendum on Daylin Leach's behavior, harassment allegations
The key question for voters in the 17th Senate district primary isn't about policy. It's whether incumbent Daylin Leach's past behavior is disqualifying.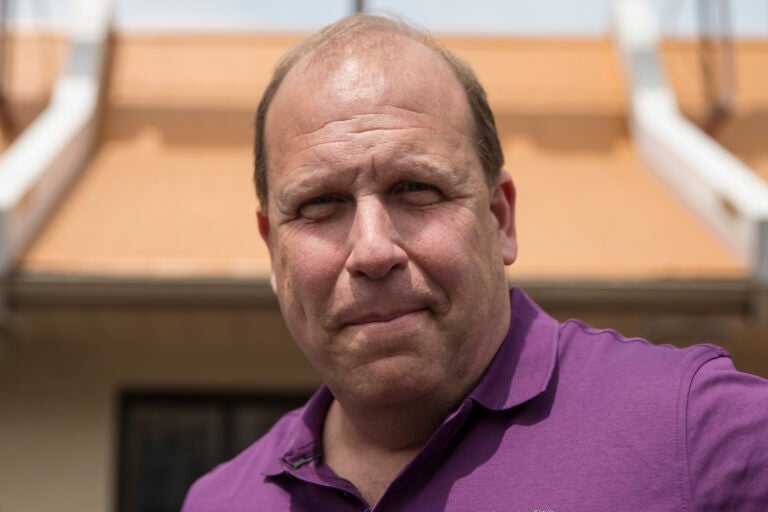 No matter which Democrat wins the primary in Pennsylvania's 17th state Senate District, they'll be a self-identified progressive liberal.
State Sen. Daylin Leach, who has represented the district since 2009, names his top priorities as banning fracking, reforming the commonwealth's election and campaign finance laws, legalizing recreational marijuana and reducing incarceration.
His challenger, East Norriton Board of Supervisors Vice Chair and former Planned Parenthood policy director Amanda Cappelletti, said she agrees with many of Leach's positions. 
She has a less radical view on fracking — she prefers winnowing down Pennsylvania's dependence on natural gas by banning new wells and using taxes on existing wells to invest in green infrastructure. She also said developing a public healthcare option and raising the minimum wage are top issues.
Both candidates acknowledge, though, the issues aren't the key to this election in the left-leaning Philadelphia suburbs. Leach himself is.
In late 2017, the Philadelphia Inquirer published a story that included accounts from several women who had worked with Leach on campaigns and in his office, who said he'd touched them in ways that made them uncomfortable — a hand on a thigh, a hand on a back — and made sexual jokes they found inappropriate.
About a year later, a different woman made an allegation Leach denies vehemently: that in 1991, when she was 17, Leach pressured her perform oral sex on him. At the time, he was an attorney defending her mother in an attempted homicide case.
A law firm that the Senate later retained to investigate the various allegations about Leach said it couldn't verify or disprove the claim, but that the woman, Cara Taylor, had "factual inconsistencies" in her account of the alleged assault. They also said her current complaint differs "substantially" from one she and her mother made about Leach in 1993.
Taylor circulated a private criminal complaint against Leach, though didn't sign it under penalty of perjury. The Senate investigators said it, therefore, carried less weight. 
Leach sued Taylor for defamation and sued two activists for publicizing her claim. He also sued the Inquirer and one of its reporters for their coverage of the allegations against him, saying they were "colluding" with Taylor.
As far as the allegations not related to Taylor go, Leach has remained largely defiant. He maintains he never touched anyone inappropriately or intentionally made women uncomfortable. He is willing to apologize for jokes that "offended people," but only to a point.  
"It was never my intention," he said of making off-color jokes that caused discomfort. "I am very sorry if I did. You haven't heard anything in the last two and a half years of anyone else coming forward and saying, 'Oh my God, you should hear what he said yesterday.' I'm really careful now."
Cappelletti, though, believes his behavior has obviously been disqualifying, saying his "jokes and behaviors" have been "completely inappropriate."
"Then after the fact, the way in which he handled the allegations — the intimidation, the bullying, the name-calling, not just of people who have called him out but of his own colleagues. It's not behavior that I expect of my public officials," she said. 
As the accusations, lawsuits and subsequent independent investigation roiled the Senate, Leach lost the support of many of his Democratic allies.  
Gov. Tom Wolf called for him to resign shortly after the Inquirer published its initial article. And Leach clashed publicly with female Senate candidate, and then state senator, Katie Muth (D-Delaware) on several occasions. Muth and another state senator, Maria Collett (D-Bucks), later said they felt he'd bullied them for opposing him and urging his ouster.
That charge was included in the outside report the Senate commissioned on Leach's behavior last year. Investigators concluded that Leach hadn't violated any laws or caucus policy, but that some of his behavior has been "immature and unprofessional. 
Leach said the report exonerated him. Senate Minority Leader Jay Costa (D-Allegheny) disagreed, and essentially banned Leach from caucusing with the rest of the Senate Democrats. 
"No member or employee should have to tolerate such unprofessional, inappropriate behavior in their workplace," he wrote in a statement at the time. "Nor should they feel intimidated or bullied."
The fact that Leach is technically banned from caucusing is one of Cappelletti's main arguments against him. 
"I think it's important that people know that they are going to get the same progressive policies out of me, however I am going to work with my colleagues instead of against them," she said. "I'm going to do so in a way that gets things done because I have the relationships and the respect of my colleagues."
Leach insists that the ouster doesn't really affect him.
"You can't stop someone from caucusing any more than you can stop someone from voting on the floor," he said, noting that he's lately been participating in remote caucuses and is still working on bills with fellow members. 
He said his staff had urged him to "be the bigger person and just avoid the situation" and take a break from in-person caucuses, and he'd complied, but still received briefings on what happened. 
He criticized Cappelletti for focusing so much of her campaign on the allegations against him. 
"I'm unaware that she has a platform," he said. "She never discussed any issues…all of her political communication is just negative attacks."
There is little polling on individual state Senate races, particularly primary elections, so it's difficult to gauge whether voters are responding more to Cappelletti's pitch for a clean start, or Leach's focus on his record of staunch progressivism.
The two candidates have never met for a debate.
Often, endorsements can indicate which candidate is a favorite in their district — but in this case, the signals are mixed. The Montgomery County Democratic Committee was unable to cast a plurality of votes for either Leach or Cappelletti, and so did not make an endorsement. The committee in Delaware County — which encompasses a small portion of the district — endorsed Cappelletti, though Leach's campaign contested the endorsement, saying it had been opaque and unfair.
Calls to the Delaware County Committee went unanswered. An unidentified person who answered the phone for the Montgomery County Committee said no one would be willing to comment on the race.
It is, he said, a fraught situation.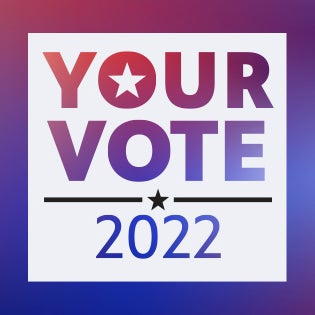 Your go-to election coverage
WHYY is your source for fact-based, in-depth journalism and information. As a nonprofit organization, we rely on financial support from readers like you. Please give today.