Philly region braces for heavy rain, flash floods, and isolated tornadoes brought by Ida
After cutting a path of destruction through Louisiana and Mississippi, what's left of Hurricane Ida is headed for the northeast. Here's what you need to know.
The remnants of Hurricane Ida — which has decimated parts of Louisiana and Mississippi — is expected to hit the Philadelphia area on Wednesday, with heavy rainfall, severe thunderstorms, and potentially dangerous flash flooding.
The National Weather Service Mount Holly said the region could also see isolated tornadoes.
The NWS predicts four-to-six inches of rain, and possibly more in flood-prone areas. It also issued a flash flood warning starting Wednesday morning through Thursday morning for the following counties in Pennsylvania: Berks, Carbon, Delaware, Eastern Chester, Eastern Montgomery, Lehigh, Lower Bucks, Monroe, Northampton, Philadelphia, Upper Bucks, Western Chester, and Western Montgomery.
The flash flood watch is also in effect for the following counties in New Jersey: Hunterdon, Mercer, Middlesex, Morris, Somerset, Sussex, and Warren.
The greatest flooding threat will be along and north/west of I-95 where widespread 2-5"+ of rainfall is expected. The greatest tornado and damaging wind potential will be from near and south of Philly.

— NWS Mount Holly (@NWS_MountHolly) August 31, 2021
"The DRBC is watching Ida closely," said Kate Schmidt, a spokesperson for the Delaware River Basin Commission. "The threat of heavy rain on already saturated soils will likely cause flash flooding, localized street/urban flooding and tributary flooding, as well as possibly mainstem Delaware River flooding."
Schmidt added that the areas currently forecasted to flood include Neshaminy Creek at Langhorne, Assunpink Creek in Trenton, Lehigh River at Walnutport, and several points along the Schuylkill River (Pottstown, Norristown, and Philadelphia).
She advised that residents — especially those in flood-prone areas — be on alert for rising water levels, and prepare to follow the instructions of emergency personnel.
"And, please do not travel on flooded roadways," Schmidt said. "We've heard it before, but we will say it again: 'Turn around, don't drown!'"
Here's what nearby counties can expect:
Delaware County
Delaware County could be looking at record rainfall starting early Wednesday, said Timothy Boyce, the county's director of emergency services, on Tuesday afternoon.
"Unfortunately, flooding hits some of our most historic and underserved communities, those that are along low-lying areas along the waterways," Boyce said. "And as we get closer to the Delaware River, these communities that have a lot of needs already are the ones to get most hit by the flooding."
Among the areas Boyce says he's most concerned about are Upper Darby, Radnor, Darby, Colwyn, the city of Chester, an Upland borough — all of which have seen significant flooding in recent years.
He advised that any residents who normally see flooding during a thunderstorm prepare ahead of time, and plan on moving to higher ground Tuesday or early Wednesday.
"And don't wait till it's too late," he said. "Move your car, move your possessions and move yourself so that you're not in harm's way. The water rises so quickly that you're often caught up in this. You're trying to save your possessions and you can lose your life."
Boyce added that midday flooding events are especially dangerous, because so many people are on the road.
"A foot of water will hurt your car," he said. "A foot-and-a-half or two feet of water will take your car away."
The Delaware County Emergency Operation Center will open first thing Wednesday morning, and is coordinating with local officials to keep storm drains clear, and make sure first responders are equipped for water rescues.
Boyce added that people in lower-income neighborhoods can be especially vulnerable.
"You lose your car, you lose your lifeline," he said. "People of means can recover; people living on the margins, these kind of storms just wipe them out. So hopefully people get their clothes and their books and up to higher ground."
Stay connected to important Watches and Warnings from the National Weather Service along with info from the City. Text READYPHILA to 888-777 for free real time details direct to your phone. ⚠️📲 https://t.co/VC2JsKAMXJ

— Philadelphia OEM (@PhilaOEM) August 31, 2021
Montgomery County
Current forecasts are predicting three-to-five inches of rain across Montgomery County, starting early Wednesday morning, increasing in intensity throughout the day, and lasting until midday Thursday.
Todd Stieritz, public affairs coordinator for the Montgomery County Department of Public Safety, said the primary flash flooding threat will likely occur between Wednesday afternoon and early Thursday morning, and will hopefully diminish as the day goes.
Last month, Montgomery County weathered severe thunderstorms that caused major power outages thanks to heavy winds, but less in the way of flooding. This time, Stieritz says, they're expecting the opposite.
"This storm should bring a ton of rain water," he said. "The primary threat isn't wind, but there is still the chance, of course, for some severe storms with wind gusts and perhaps even the chance for a tornado. So people should be aware of that."
The most vulnerable areas in Montgomery County, Stieritz said, are those with streams, creeks, and rivers at risk of overflowing, and paved over areas that are vulnerable to flash floods.
"Anyone who's experienced flooding in any previous event due to a waterway near them should be concerned about this storm this week and take precautionary action," he said, "whether that be clearing things out of their basement, bringing in things from outdoors, perhaps even deciding that it might be time to leave and move to a place of higher ground either before the storm or during the storm."
Flash flooding, on the other hand, can occur anywhere — especially more urban areas with decreased drainage.
"The water will start to collect on roadways, sidewalks, parking lots, front lawns — all over the place, and it will start rising rapidly," Stieritz said, adding that recent heavy rains have made this a special concern.
Montgomery County's Department of Public Safety will activate emergency operations Wednesday morning at 8 a.m. and remain open 24/7 to monitor conditions and coordinate the response. Starting at 12 p.m. Wednesday, there will also be swift water rescue and high water evacuation teams on call.
As for residents, Stieritz had a few pieces of advice:
Don't call 911 to report power outages — use it only for emergencies and report outages to utility providers
Don't use generators in enclosed areas due to the carbon monoxide risk
If possible, stock up on flashlights or electric candles to avoid the fire risk of real candles
And finally: "Never walk or drive into floodwaters," Stieritz said. "It's surprising to people, but it only takes about six inches of moving water to knock someone over. And just a little bit more than that — a foot-and-a-half, two feet of water — can actually carry away a vehicle, as crazy as that sounds."
Flood waters can also obscure dangers like down power lines and sharp objects.
Mercer County
Heavy rains are expected to hit Mercer County in late afternoon Wednesday.
The biggest threats, according to Mercer County Executive Brian Hughes, are falling trees and power outages, though Hughes added that electricity providers like PSE&G and New Jersey Electric have prepared to maintain service during the storm.
The most vulnerable areas, Hughes says, are any with small streams or inlets.
"I'm thinking about Princeton, New Jersey, where we have a lot of small streams going into Lake Carnegie, which is near the Princeton University campus," he said. "Those can break their banks very quickly. And so that's the areas that we're looking for, any area that could have a flash flood."
Mercer County's Department of Transportation has also reserved vehicles for possible search and rescue missions, and the Trenton–Mercer Airport is standing by for service calls if necessary.
Hughes added that the county has prepared places for residents to evacuate to, but they're not anticipating they'll be needed.
He advised that residents keep off the roads, and stock up for a two-to-three day emergency.
"I don't want to create a rush on our local grocery stores," he said. "But I do want to say that people ought to be prepared to hunker in place and to take not take this storm lightly. It's going to produce a lot of rain and the possibility of flash floods."
But Hughes says, no matter what happens, they're ready.
"While this storm worries us, it is not something that we're not used to," he said. "We are prepared for this storm."
Burlington County
Present forecasts predict that the rain will start late Tuesday night, transition into scattered thunderstorms by Wednesday morning, and increase in intensity until evening, with rainfall continuing into Thursday morning.
Burlington County's Office of Emergency Management released a statement saying that it's monitoring the latest forecasts and communicating regularly with the National Weather Service for updates.
"Our emergency management team will pay especially close attention to the flood gauges located at multiple spots along the Rancocas Creek and will remain in close contact with local emergency management offices about conditions," the statement read.
It encouraged residents to be aware of potential flooding along low-lying areas near Rancocas Creek, along with other streams and bodies of water.
Flash floods are also expected on some roads and highways, so motorists are advised to avoid travel if possible, and avoid driving through flooded roads.
As for preparations: "Power outages are also possible, and residents and businesses are encouraged to plan for that possibility and prepare both an emergency plan and an emergency kit with a three-day supplies of non-perishable, ready-to-eat food, water, battery-powered radio, fully-charged cell phone, prescription medications and first aid kit."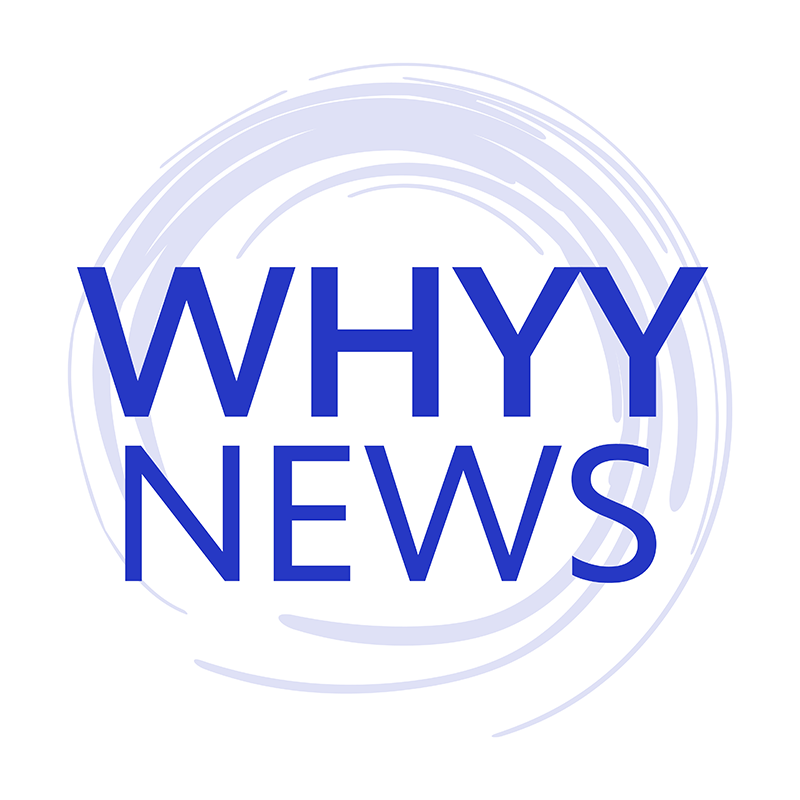 Get daily updates from WHYY News!
WHYY is your source for fact-based, in-depth journalism and information. As a nonprofit organization, we rely on financial support from readers like you. Please give today.