It's not all about Hurricane Ida — land use and climate change drive Philly flood risk
As the region confronts Ida, the city's floodplain expert warns that land use is a major driver of increased vulnerability to extreme weather.
As the remnants of Hurricane Ida headed toward Philadelphia Wednesday, Leo Brundage had his eyes on the clock.
High tide on nearby Darby and Cobbs creeks was coming sometime after 10 p.m., and the longtime resident of flood-prone Eastwick in Southwest Philadelphia was preparing for yet another ruinous stormwater surge.
"I've been flooded nine times in the last 21 years," said Brundage, an Eastwick native who has lived on Saturn Place, about 150 feet from the creeks, since the 1980s. "It's almost like having post-traumatic stress disorder every time there's a dark cloud in the sky."
Those floods include his first, in 1992, which he blamed on a new storm drain that poured runoff into the creek; terrible flooding in 1999, after Hurricane Floyd; two floods in 2004, the year of Hurricane Ivan; two more in 2010; and another in 2011, when Hurricane Irene tore up the East Coast. In August 2020, the aftermath of Isaias filled his home with water and mud and devastated the neighborhood.
"It was 4 ½ feet in the house last year. I mean, we lost everything. We had flood insurance, but the hell with flood insurance. I would rather not have the flood," Brundage said. "Somebody should have done something, at least by now. It just didn't start yesterday, you know?"
As a low-lying former marshland surrounded by waterways, Eastwick is particularly vulnerable to flooding, but it's not the only neighborhood that has seen repeated indundations.
In Manayunk, overflow from the Schuylkill River frequently damages homes and businesses and has necessitated swift-water rescues of Venice Island residents. In Germantown, streams that were buried in underground pipes a century ago become overwhelmed during flash floods, forcing water into intersections and homes and causing a woman to drown in her car in 2011. Wissahickon Creek has topped its banks many times, including 1999, 2011, and 2020, at times flooding Forbidden Drive and the Valley Green Inn.
Residents in heavily developed Northern Liberties have seen up to 3 ½ feet of floodwater in their finished basements, according to Joshua Lippert, the city's floodplain manager. The Schuylkill regularly jumps the railroad tracks on its east bank and inundates the popular walking trail there. In 2013, a storm flooded underground electrical substations at Philadelphia International Airport, knocking out power to some terminals and causing flight cancellations and delays.
Just this year, in June, a storm Lippert described as a once-in-a-1,000-year event filled basements in parts of South Philadelphia. Intense floods that were once considered extremely rare are becoming more prevalent due to increased development and the effects of climate change, he said.
"All of our communities ultimately drain through outfalls into the Delaware River or the Schuylkill River. As we see rivers increase in elevation through sea-level rise or even higher tides, those outfalls potentially can't flow easily into those waterways," he said.
The biggest driver of worse flooding is land use change, Lippert said. When new roads and buildings block water from seeping into the ground, it runs off into sewers and creeks instead, creating sudden floods that can end up in streets and homes. For example, increased development in Conshohocken and other upstream watersheds has contributed to flooding in Eastwick, he said.
Meanwhile, climate change caused by greenhouse gas emissions raises the levels of oceans and waterways, further aggravating floods. Sea levels on the New Jersey coast increased a foot during the 20th century, according to researchers at Rutgers University. They rose about 2.6 inches from 1994 to 2014, and the increase appears to be accelerating.
Climate change is also associated with more intense hurricanes and storms. In July, a series of storms dumped six to 10 inches in Bensalem and Northeast Philadelphia in just three to four hours, causing a flash flood emergency.
"We are seeing more localized and severe storms. There are just these really intense rain pockets that can drop several inches of water in the course of a few hours," Lippert said. "So the rain that can be occurring in Eastwick might not [be] occurring in the Northeast. The science and the data shows that it is a direct outcome of climate change. Use of fossil fuels and carbon emissions are making temperatures warmer and wetter."
To mitigate impacts, the city has since 2018 required new and renovated homes to have backflow preventers, which keep overloaded sewers from backing up into toilets and faucets during storms, he said. Lippert also said it's important that after people suffer storm damage they take steps to make their homes more resilient, particularly by elevating their hot water tanks and furnaces so they will not be damaged by future basement flooding.
The city has also been working to keep stormwater out of sewers, creeks, and rivers through Green City, Clean Waters, a 25-year plan launched in 2011. The Water Department program builds rain gardens, tree trenches on sidewalks, and green stormwater features at sites like parks, recreation centers, parking lots, and schools that allow water to permeate the ground. It aims to reduce the volume of polluted stormwater runoff entering the sewer system and waterways 85% by 2036.
Extensive infrastructure work has also been discussed to reduce flood damage in specific high-risk areas. The city is reportedly planning to further elevate the airport, which is already built partly on dredge spoils spread across several former Delaware River islands. Researchers have considered building a levee at 78th Street to reduce flooding in Eastwick, although it would not block all the sources of stormwater and it is unclear what would be done with the captured water.
But to Brundage, it's obvious climate change continues to increase flooding risk in his neighborhood — which is why he keeps a close eye on water levels.
"Sure it is, because the creek is tidal. Darby Creek and Cobbs Creek are tidal," he said Wednesday. "I already checked when the tide is coming in: one is coming in at 10 a.m., and the other is at 10:30 tonight. So that's what I'm afraid of, tonight, because the ground has already been saturated."
As development continues and climate change intensifies, some models predict that more areas will be subject to frequent flooding. Lippert noted that developments are still allowed in the city's floodplain areas as long as they meet design regulations meant to mitigate water damage. He said areas in Logan Square and along the Schuylkill River could see more flooding in the coming years, while long-range models predict that rising sea levels could eventually inundate the airport, FDR Park, and the Navy Yard in South Philadelphia, among other areas.
"Flood risk can occur anywhere in the City of Philadelphia, and in general anywhere in the Commonwealth of Pennsylvania. It's our number one natural hazard," Lippert said.
The city's flood guide advises residents how to prepare for flooding by creating a family emergency plan and shutting off utilities, and urges them to buy flood insurance.
"Whether you're in a FEMA-identified floodplain or not, flood insurance can be relatively inexpensive," Lippert said. "We would love people to protect themselves as much as possible. Flood insurance is one of those easy ways where you can at least build back and become livable. You can at least potentially get back into your home."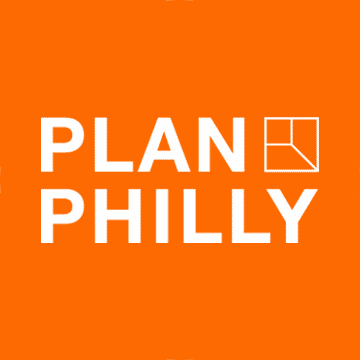 WHYY is your source for fact-based, in-depth journalism and information. As a nonprofit organization, we rely on financial support from readers like you. Please give today.