Philly police target reckless drivers on Kelly Drive as city reopens MLK Drive to cars
The four-lane park drive has seen an increase in speeding drivers, illegal street racing, and fatal car crashes during the pandemic.
As Philadelphia prepares to reopen Martin Luther King Drive, the Philadelphia Police Department and the Pennsylvania State Police have launched a joint effort to crack down on reckless driving along Kelly Drive, one of the city's most heavily used — and abused — parkland roadways.
Philadelphia police spokesperson Sgt. Eric Gripp said the enforcement action, which began mid-July, had resulted in 92 vehicle stops and 65 tickets over two weeks along the park drive, which runs north of the Art Museum along the east bank of the Schuylkill River.
"PPD, along with Pennsylvania State Police, began a concerted effort of increased traffic enforcement along Kelly Drive — mainly to enforce issues with loud music, careless/reckless driving, and speeding," Gripp said.
Like many roads across the city and nation, the largely uninterrupted four-lane park drive has seen an increase in speeding drivers, illegal street racing, and fatal car crashes during the pandemic. But before 2020, the twisty road had been the site of gruesome wrecks for decades.
The PSP are also responsible for speed enforcement along highways and interstates that run through Philadelphia. Gripp said they were asked to assist "specifically with speed enforcement" along Kelly Drive.
However, groups like the Bicycle Coalition of Greater Philadelphia, which has advocated for more traffic safety measures for years, were confused by the recent police initiative.
BCGP spokesperson Randy LoBasso said Kelly Drive was part of the city's high-injury network — the 12% of city streets where 80% of crashes occur — and was "one of the deadliest roads." But he also said without permanent traffic-calming improvements, police would inevitably be working against the engineering deficiencies of the drive itself.
"Four-lane roads … let drivers pick up more speed and pass other drivers and really treat the road like a highway, which is not what you want," he said. "It's not like police enforcement along the road is necessarily going to cut down on that. The way you should respond is either by making the lanes smaller or putting some kind of physical infrastructure in there."
He pointed to a variety of design features from speed bumps to permanent lane closures.
He added that increased enforcement also required more police contact with drivers, raising equity concerns.
"We know that people of color get pulled over at higher rates than white drivers, and we don't we don't want to see that happen more by putting more police into an area with chronic speeding," he said. "You're potentially opening the door to see more of that now. By changing the engineering of the street, you would see less of that."
Gripp said no arrests have been made so far. The vast majority of tickets — 54 — were for speeding, but police also issued several tickets for expired inspections, improper child restraints, windshield obstructions and other offenses.
Joy Huertas, a spokesperson for the Streets Department said the agency was cooperating with the police initiative, but acknowledged that "enforcement alone is not an efficient or effective way to ensure a safe roadway network."
"Behavior and compliance with the rules of the road network are important —for cyclists, drivers, and pedestrians," she said. "And at the same time, we endeavor to design a roadway system that reduces the likelihood of noncompliance as our main priority."
Huertas said the city's Streets Department and the Pennsylvania Department of Transportation were "discussing" more permanent traffic-calming measures, pointing to the recent $4.7 million installation of high-friction resurfacing along the curbs of a portion of Kelly Drive, a surface asphalt treatment designed to reduce skidding and hydroplaning.
The city drew criticism after it moved to reopen Martin Luther King Drive — a parallel roadway along the western bank of the Schuylkill River — to vehicular traffic after a long pandemic-driven closure. LoBasso said efforts like asphalt treatments or speeding tickets would do little to address the larger structural issues along Kelly Drive.
"As far as … the police presence on the drive, it's not clear that it's a good solution or a long-term solution that actually ends the problem," he said.
MLK Drive will reopen to vehicular traffic Wednesday, Aug. 4 at 5 p.m. The road will remain closed to cars south of Sweetbriar Drive because of repairs needed on MLK Bridge after an inspection found some damage on its underside. The closure will stay in place until repairs of the bridge are complete in 2024. Pedestrians and bicyclists will still be able to use the bridge while repairs are ongoing.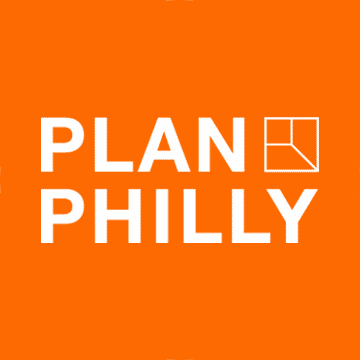 WHYY is your source for fact-based, in-depth journalism and information. As a nonprofit organization, we rely on financial support from readers like you. Please give today.