Philly poised to pass new (very similar) City Council map, amid complaints of opaque process
The plan, introduced Thursday on behalf of Council President Darrell L. Clarke, makes few significant changes to the existing district lines.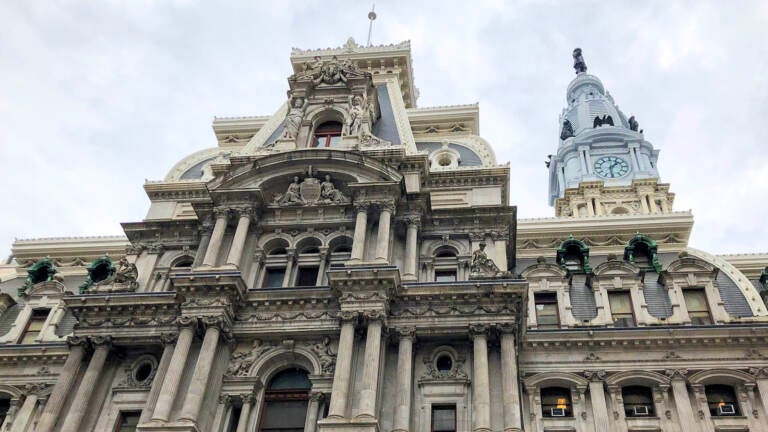 After weeks of private talks, Philadelphia City Council leaders have released their proposal for the once-a-decade redrawing of the city's legislative district lines.
The plan, which Council Majority Leader Cherelle Parker introduced Thursday on behalf of Council President Darrell L. Clarke, makes few significant changes to the existing version.
Council, though, isn't making it easy for city residents to see exactly how they fit into the proposed new shapes. The bill contains no actual map — just a list of which divisions are in which district.
A single public hearing on the plan is scheduled for Wednesday, Jan. 26 at 10 a.m. in council's Committee of the Whole.
Joe Grace, a spokesman for Council President Darrell Clarke, confirmed that a visual map won't be released before then, arguing that it's routine for council to circulate only a written proposal.
Pat Christmas, policy director at the good government group Committee of Seventy, has been pushing for a more transparent city redistricting process. This, he said, isn't what that looks like.
"This process has not been the open, inclusive, accessible process that literally scores of organizations asked for from City Council," he said. "This process was overseen by the council president, and he clearly decided … it's not going to be a top priority to make sure [residents have] a chance to weigh in."
Philadelphians hoping to submit comments and questions in advance of the public hearing, which will be livestreamed, can still get a visual on the proposed map and compare it to the current one via DistrictBuilder, an open-source mapping platform.
Councilmember Maria Quiñones-Sánchez, who represents the Seventh District, said it wasn't a particularly contentious negotiation process. Clarke met individually with members about their priorities, and there was little argument, she said. On Thursday, her own district was the only one she'd seen.
"There's nothing 'aha,' or 'wow' or any changing of neighborhoods, or really, of representation," she said. "It was really pretty simple."
Christmas notes, that was expected — the existing map was relatively uncontroversial. Though minor adjustments were necessary due to population growth, particularly in North Philly's Latino and Asian communities, there was no need to fundamentally alter any of the district shapes.
But, he added, that likely won't be the case in ten years.
"We need to talk about how we do this differently, especially when we may be looking at far more dramatic changes that will have to be made, depending on how the city grows over the next ten years."
What's changing? What's staying the same?
The map makes some notable adjustments to district boundaries. For instance the First District, which sprawls along the Delaware River from parts of South Pilly to the Northeast,  would get slightly shorter, with Harrowgate being lopped off and added to the Sixth District.
Voters near the Philadelphia Museum of Art and a chunk of Brewerytown would move from the Fifth District to the Third, which covers most of West Philly.
Elsewhere, some of the old map's more unusual features have been preserved.
For instance, for the last decade there has been a small peninsula that juts eastward from the Fifth District into Fishtown — covering the area where Clarke, who represents the mostly North Philly district, lives.
That peninsula remains mostly intact in the new proposal, as does another carveout that gives the Fifth District a small section around Rittenhouse Square.
"The widely held presumption is that there are plenty of campaign donors around Rittenhouse that are sought after by elected officials," Christmas noted.
He added, from what he's heard in the Committee of Seventy's efforts to solicit public feedback on council maps, "the folks in Center City … would have much rather preferred to have the Fifth District extend all the way down to Lombard Street, actually, because, it's not intuitive to have [the district] kind of snake around the square."
The colorful history of council districts
The 2001 round of redrawing was the most notoriously messy in the city's recent memory — and led to an infamous map.
Among the main hang-ups in the drawing process was how to group the city's growing Latino population in the lower Northeast, as well as which districts should have large chunks of Center City, a base for wealthy, potential political donors. These conflicts got wrapped into a complicated web of political clashes over budgeting and blight remediation, and led to a battle of wills that ran headlong into the city's unusual redistricting rules.
Once council receives census data, members have six months to draw a new map, pass the draft as a piece of legislation, then get the mayor to sign off. If the mayor and council disagree, 12 or more members can override a veto.
That's not unusual. But what is, is the backstop intended to prevent a deadlock: If the mayor and council can't come to an agreement by the six month deadline, council's paychecks are withheld until a deal is struck.
In 2001, it ultimately took council and Mayor John Street — then in his first term and powerful enough to whip council members to his side and keep the body too divided to overrule him — three separate tries, and an extra five months to pass a map.
Council members went without pay for those five months. One, Rick Mariano, was later convicted of taking bribes to pay his credit card bills during that time, and went to prison.
The map they produced was visibly, egregiously gerrymandered. Two districts, the 5th and the 7th, featured long tails that wound north from the bulk of the districts for miles. The analytics company Azavea conducted a study on redistricting and, using several measures of contiguity, found that map to have one of the most gerrymandered city-level districts in the country.
Ten years later, the 2011 redistricting fixed a lot of those problems and produced much more reasonable-looking districts.
That generally noncontroversial map is what gave council its smooth redistricting ride this year — though it wasn't without problems.
In both 2001 and 2011, council received the population data they needed to redraw the map on March 9, and their six-month deadline was in September.
This year, members didn't get any data at all until Aug. 12 — and even then, it was in what's known as a "legacy format," which was difficult to convert into the granular population data needed. More user-friendly data didn't arrive until Sept. 16. Still, the clock started ticking in August, giving members until Feb. 12 to finish the new map.
Following Wednesday's public hearing, which will include all 17 council members, the map legislation will move back to the full council for approval. Members will be able to offer amendments during either the hearing, or final consideration.
Once council passes the proposal, it will go to Mayor Jim Kenney, who already told The Philadelphia Inquirer that he planned to make "minimal changes" to the old map.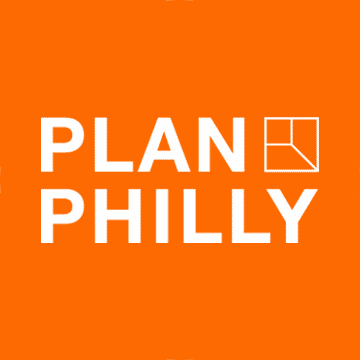 WHYY is your source for fact-based, in-depth journalism and information. As a nonprofit organization, we rely on financial support from readers like you. Please give today.