Philly's new tree bill is a great start to hold developers accountable. But it needs work
Philly's new tree bill will create fees for developers who remove trees and don't replace them, but the city needs to do more to increase our tree canopy.
Philadelphia's new bill sponsored by at-large City Councilmember Katherine Gilmore Richardson to encourage tree canopy growth in Philadelphia is an important legislative work that will hold developers responsible for preserving and planting trees — as well as replacing any trees destroyed on public and private property. But this bill will only do as a starting point, not an end goal, in ensuring tree revitalization long-term throughout the city.
Destruction of trees in urban landscapes is a climate justice issue.
In the last several years, Philadelphia has lost 6% of canopy, in mostly residential areas. Tree canopy loss is linked to increased temperature and increased air pollution, along with increased health issues such as asthma, high blood pressure and decreased quality of life. In Philadelphia, the gap in canopy disproportionately affects people who live in lower-income areas, where tree canopies tend to be the lowest and results in temperature differences of up to 22 degrees Fahrenheit across neighborhoods in the city.
Supporting the urban tree canopy is not just a matter of encouraging new plantings — though requesting a tree is a valid way for individual residents to help.
A more responsible and financially efficient solution would be to protect existing trees from destruction. Studies show that it's equally important to invest money into tree maintenance so that they grow enough to maximize their benefit in an urban space and to the people who live there. This bill has no mention of a long-term maintenance strategy, or where the funding for maintenance would come from.
How will developers be monitored and held accountable?
The city needs to ensure that replacement trees are non-invasive, beneficial to the ecosystem, are of healthy quality, and are planted and maintained in a way that will secure their longevity and maximize their prosperity. Without a central oversight position established to monitor and enforce these new regulations, we will be left to trust developers, and will be limited in our ability to hold them accountable.
This bill gives the city the opportunity to finally correct the wrongs of what for so long has been the accepted norm in Philadelphia — the predatory ability of developers to enter a space in which they have no community ties, nothing at stake, and to make decisions and affect change that is irreversible, against the community's best interests, and for which there is no accountability for the consequences that will fundamentally change the community forever.
As development and gentrification of Philly neighborhoods continues to happen at an alarming and unsustainable rate, it is time to remind developers the meaning of the word "community." Their decisions do not exist in a bubble, and the consequences of their actions reach far beyond their own lives or the lives of those who will own the property.
Rebecca Deegan is the Philly organizer for Sierra Club's Outdoors For All Campaign, which aims to reduce barriers to outdoor recreation access that communities experience. Contact rebecca.deegan@sierraclub.org with questions and comments.

Kat Kendon is an architectural photographer and environmental activist. She currently sits on the steering committee of Design Advocacy Group as co-chair of the Public Space working group, and is an active Sierra Club member and PHS Tree Tender.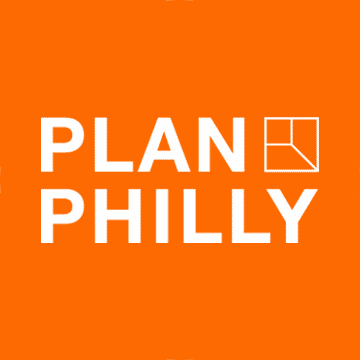 WHYY is your source for fact-based, in-depth journalism and information. As a nonprofit organization, we rely on financial support from readers like you. Please give today.