Philly needs to protect public art — and the artists that make it too
Philadelphia stands to lose more than murals if the city, employers, and cultural institutions don't do more to support the artists that create them.
Gentrification is changing the cultural landscape in Philadelphia.
Many parts of the city are experiencing rapid development, and murals, which celebrate neighborhood history and community leaders, are being destroyed, covered up, and whitewashed prematurely.
The artists and communities who created these public artworks are left without a choice in the matter. While it is true that most outdoor painted murals are temporary — only lasting up to 20 years before fading — that doesn't mean the process of making and preserving them has to be shortsighted.
Once a mural goes up, it has the potential to have historical relevance and cultural importance. If public art belongs to the people, what are the rights that protect it, let alone the standing rights of the artists? Where and with whom are these rights discussed that could result in direct policy change and new standards as potential outcomes?
As public artists, we have over 15 years of experience painting murals that pay homage to local culture, history, and community heroes. The process of mural painting has roots in organizing, advocacy, activism, and social justice. From the design to the fabrication, each mural we paint incorporates the history, voice, and vibrancy of a community. From a communal standpoint, it is an enactment of trust to create these projects, and trust in institutions to preserve local histories and legacies. When they are destroyed without process, it becomes a betrayal of trust and investment.
New influences become a factor when developers buy a building with an existing mural and engage in an erasure of history and culture. This practice has been happening for years, in Philadelphia and beyond. The economic and record developmental boom the city is going through shouldn't come at the cost of the cultural works produced by public artists and that belong to local residents.
These contributions to the city should be seen as treasured cultural assets. Art has a valuable role in the community, generating $4.1 billion in economic impact.
We believe that artists who are invested in their communities have a role to play in countering the forces of cultural displacement.
We live in the poorest big city in the United States and many artists struggle to support themselves. We too, are some of the first residents removed when neighborhoods change. So naturally, we have a stake in our communities and one of the ways we can contribute to the social, cultural, and political fabric of our city is through our art. Our murals and public artworks add to the cultural assets of the city.
Jane Golden from Mural Arts recently made the argument that the city needs to have a plan and policy in place to protect, preserve and archive our cities' murals. If we protect and preserve our cities' cultural assets, murals can actually be a safeguard against gentrification and superfluous development by blocking new projects through preservation.
We agree that the city needs a plan and policy in place to preserve, protect and archive community murals. This sensitive and somewhat political task should be conceived by a committee of independent artists, writers, and creators who are uninfluenced by institutions and will not suffer consequences for requesting to change the status quo.
Our city also needs to support our local artists and cultural producers. In order to sustain a healthy cultural ecosystem, we need a standard for artists' rights and their creations — things that exist in other areas of trade-labor that are funded through civic spending, such as prevailing wage. The current socioeconomic climate necessitates access to funding that supports artists with a liveable wage to create work in the communities they live.
There is an urgency for a public forum for these issues to be discussed so change can be implemented and the artworks and the artists who create them can thrive.
We hope that as the city continues to grow and become a renewed example of itself, that the byproduct of this growth is not the removal and displacement of our cultural creations and contributors. In order for this to happen, the city has to be a present listener and advocate in this work of supporting and protecting local artists.
Keir Johnston and Linda Fernandez are two founding members of the Philly-based artist collective, Amber Art and Design. Their work focuses on the connection between art, community and public spaces.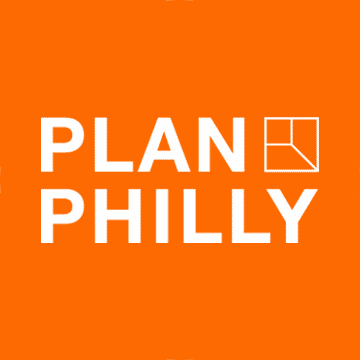 WHYY is your source for fact-based, in-depth journalism and information. As a nonprofit organization, we rely on financial support from readers like you. Please give today.