Philly is losing historic buildings at an alarming rate. Can it learn from Baltimore?
Baltimore uses a local preservation tax credit to stabilize neighborhoods. Could the approach help Philadelphia?
Jacob Wittenberg practically bounds out of his small SUV, proud to show off a block of three-story rowhouses he rehabilitated in Baltimore's Greenmount West neighborhood.
Mere blocks from Penn Station, the rail hub that can whisk commuters to Washington D.C. in 45 minutes, this neighborhood is a checkerboard of aging homes, vacant lots, and handsomely renovated buildings.
For Wittenberg, a contractor with a specialty in historic rehabilitation, the neighborhood offers a case study in urban regeneration.
"You know, when we started here, the ceiling was in the basement — even the roof was in the basement," says Wittenberg, ringing the doorbell on a well-appointed three-bedroom townhouse. "Now it's ready for a family. They are making a home here."
Haneefa Saleem opens the door, showing off a living room and kitchen that looks as if it belongs in a tasteful home decor magazine.
Saleem purchased the house with her husband in part because it's close to her job at Johns Hopkins University. Another selling point: its historic bones.
"I did have a preference for an older home because there are a lot of homes here in Baltimore that are vacant," said Saleem. "So it was nice to be able to purchase a home that would not only be good for us, but also good for the community."
Those empty rowhouses reflect the mid-20th century urban flight that hollowed out Baltimore and other so-called Rust Belt cities, including Philadelphia, as factories shuttered and middle-class families moved out to growing suburbs.
Unlike the City of Brotherly Love, Baltimore's population hasn't begun growing again in the 21st century, leading to a higher percentage of vacant buildings, more economic strain, and a downtown that lacks the bustle of Center City.
But the two share much in common, with their tight-knit landscapes of brick rowhouses, 19th-century churches, and former industrial sites reused or, more often, left to decay. In both metropolises, everything is shadowed by poverty rates of over 20%.
Despite its struggles, Baltimore places a greater premium on protecting its historic infrastructure and achieves far more in the field of preservation than its larger cousin to the north.
In large part, that's because city leaders have seen historic preservation — often considered an arena for a handful of wealthy snobs — as a tool to anchor rowhouse neighborhoods that are fighting divestment.
To Wittenberg, that commitment makes a lot of sense, especially in a city struggling with the question of what to do about a vacancy problem unmatched in the Northeast Corridor's major cities.
"Baltimore's nickname is Charm City — it has to be charming," said Wittenberg, standing in the townhouse he brought back from the brink of ruin. "The original architecture here is stunning and functional. This is the city we want to build. There's no reason to get rid of it."
Rehabbing community, one house at a time
Baltimore fell below 600,000 residents in the last census, roughly a third the size of Philadelphia's population of over 1.6 million. Despite Philly's larger size, the two cities fund and staff their respective historic commissions at a similar level.
Given that Philadelphia is a larger city, it's not surprising that Baltimore is able to protect proportionally more of its structures: 6.5% of its buildings are designated for preservation versus 2.2% of Philly's stock.
But that bird's eye view just shows how many buildings are protected from easy demolition. To actually save and refurbish these structures requires craftsmen like Wittenberg and an array of preservation-friendly programs like the ones Baltimore developed over the last several decades.
Local policies are especially important because there is little that neighborhood preservationists can rely on at the federal or state level. National Historic Rehabilitation Tax Credits are only applicable to income-producing projects. That means they can't be applied to owner-occupied properties. The National Register of Historic Places offers no protection from demolition.
At the state level, Maryland offers more than Pennsylvania. Up to $5 million can be divided across the entire 13 million-person Keystone State annually — again, only among income-producing properties. With less than half the population, Maryland's $7.5-to-$10 million a year tax credit goes further. Still, it has shrunk dramatically from the years where it existed without a cap: As much as $98 million a year was being drawn from the subsidy back in 2003. Unlike Pennsylvania, Maryland also offers a rehabilitation tax credit for owner-occupied historic properties.
In contrast to Philadelphia, which gives no direct financial benefit to those whose properties are subject to preservation regulations, Baltimore offers a financial break to those who own historically designated properties. Baltimore's local preservation tax credit is the city's most important building-saver, especially after the decline of the state-level credit. Created in 1996, it has incentivized the rehabilitation and reuse of over 3,500 older buildings.
"Preservation is central to Baltimore because historic incentives are the main financial incentives Baltimore has," said Charlie Duff, a longtime resident who's been involved in preservation since the 1960s.
The Baltimore tax credit program gives a total 10-year tax break on the value of any rehabilitation on a historic property. That means if a $100,000 house gets $200,000 worth of work done on it, the owner still only pays taxes on its original pre-rehab value.
"They [local tax credits] were absolutely essential for starting the market," Duff said. "They are very, very, very important. Particularly when we're trying to rebuild neighborhoods that have a lot of vacancy and weak housing markets."
The stereotype of preservation advocacy is that it is the purview of the wealthy or reserved for monumental buildings. But practitioners like Duff argue that in Baltimore preservation as a public policy is conceived of in a broader way.
Still, Baltimore's preservation policies largely go unused in its poorest communities, where wholesale demolition is the norm. City leaders have historically focused their limited resources on so-called "middle neighborhoods," where vacancy is more of an emergent problem and there is enough market activity to justify the expense of repair.
Preservation to stabilize a neighborhood
East Baltimore's Oliver neighborhood is one of the places where preservation has become an essential tool to fight vacancy. It sits just a few blocks north of the sprawling Johns Hopkins Medical Center, but well beyond the neighborhoods that have seen the most redevelopment activity. Once pocked with vacancy, this super-majority African American neighborhood has seen the gap in its rows largely filled in over the last decade.
That's because Oliver has become a poster child for "Vacants To Value" (V2V), a 2010 initiative championed by then-Mayor Stephanie Rawlings-Blake. The program covers an array of policies, from more aggressive policing of derelict property owners to assistance programs for homeowners.
The program functions by identifying vacant buildings in neighborhoods like Oliver and then targeting the owners with citations and fines until they fix up their properties. If they refuse, or fail to respond, the city places the property in receivership. A municipal court then appoints a nonprofit receiver tasked with selling the vacant house to a developer for rehabilitation and resale. (There are no protections against demolition, but these buildings are mostly located in cooler markets so that hasn't been an issue.) Proceeds from the sale go to the original owner.
Once several dozen properties are amassed this way, they are taken to auction where eligible developers can bid on them. (They first must prove that they do not owe back taxes, have no code violations on their other properties, and have access to the capital necessary to renovate the house.) The Vacants To Value program has brought almost 3,000 vacant properties back into use since its inception 12 years ago.
"If you think about the way most blocks have disinvestment problems, it's not every single house on the block that's abandoned," said Sean Closkey, president of Rebuild Metro, a community reinvestment organization based in the Oliver neighborhood. "When you go in and you insert a historic rehabilitation you create the best houses on the block that used to be the worst houses."
Vacants To Value also offers $10,000 in closing and down payment costs for those who want to live in the rehabbed houses. That emphasizes the degree to which the program is focused on "middle neighborhoods," where the city hopes to stem blight. In many of Baltimore's most under-resourced communities, vacant homes are rarely rehabilitated. If they are, they tend to become rental properties that cannot take advantage of this benefit.
Rebuild Metro intends to rehab the one or two vacant buildings on the many blocks where developers could still be tempted to invest. The goal is to staunch further divestment, and forestall an eventual demolition that would leave an unsightly gap in the row that would bring property values down further.
Oliver is one of the prides of the Vacants 2 Value program. In 2015, according to the Baltimore Sun, Rebuild Metro had obtained dozens of houses through the program, working street-by-street to restore blocks scarred by abandonment. Since then, much of the neighborhood has been restored with the help of Vacants To Value, the local historic tax credit, and innovative use of the federal Historic Tax Credit. Within their catchment area, largely covering the Oliver neighborhood, there were over 200 vacant buildings when they started work. Now there are less than 20, Closkey says.
For Closkey, using historic preservation incentives to restore areas like Oliver is an essential aspect of neighborhood revitalization. In these communities, levels of divestment are so high that the cost to rehabilitate a house often exceeds its value. But most housing subsidies target families with low incomes, which creates affordable housing but doesn't do anything to foster economically diverse neighborhoods like those that Rebuild Metro wants to cultivate.
In Oliver, Closkey says the preservation incentives allow for the creation of a mixed-income neighborhood without displacing longtime residents. Between 2010 and 2020, the population of the neighborhood's census tract grew by 621 people (while the city shrank overall). The poverty level has fallen over the last decade, and the median income increased, but unlike some areas experiencing reinvestment Oliver is still a supermajority African American community.
"You create the income diversity necessary to create sustainability in the market," says Closkey. "It's becoming healthy without being gentrified."
Targeting preservation in Philadelphia
Philadelphia could have its own version of the programs Closkey and Wittenberg have utilized. The city's 10-year property tax abatement on new construction long crowded out a more focused approach, something akin to Baltimore's local historic tax credit, but incentivizing demolition because more money could be saved on a large new project than on renovating an old building.
Now that Philadelphia's abatement for new buildings has been reduced in value — while the abatement for rehabs remains in place — demolition could be less appealing. But for Wittenberg, the contractor, that still doesn't go far enough.
"If Philadelphia wanted to tether property tax abatement to historic preservation, it's really easy to do," said Wittenberg. "But a straight abatement on improvements of all kinds, doesn't encourage preservation as much."
Philly has new zoning incentives for preservation eliminating parking minimums for historic preservation projects, granting greater flexibility for the reuse of structures like churches, and allowing (potentially) income-generating accessory dwelling units in protected residential properties.
But Philadelphia's tradition of councilmanic prerogative, and anti-density sentiment among some council members, has ensured that the incentives haven't had the impact desired by their backers. Since these incentives were passed in 2019, there hasn't been any new citywide legislation on historic preservation.
While City Council has pushed for more small wins like a $150,000 cash infusion at the end of 2021 to hire two new preservation planners, the city faces budgetary uncertainty coming out of the pandemic. Despite Mayor Jim Kenney's early promises around historic preservation, the only action he took earlier in his tenure was initiating a task force to study the issue. Today it doesn't rank highly on his list of priorities as he stares down a devastating gun violence crisis and an uncertain tax base in an era of remote work.
But despite a long history of Philadelphia politicians giving preservation little thought, today's City Council seems to have warmed to the idea. Councilmember Curtis Jones has enacted demolition delays in swathes of his district, while at-large members like Helen Gym have helped fight for increased funding. This year Philadelphia will begin an inventory of its historic resources, which could make targeting preservation efforts easier.
Councilmember Jamie Gauthier says these recent moves to add more staff and provide some incentives are a good start, but they aren't enough.
"We have to understand that even more capacity is needed," says Gauthier. "We have an amazing opportunity to not just have historic preservation be a pristine item for the elite. We can help our neighborhoods develop around the people who are there as opposed to displacing them."
In addition to more staffing and funding for the historic commission, Gauthier would like to see Philadelphia offer more incentives for both homeowners and developers who want to renovate older buildings. Historic regulations can be expensive, and the city should help property owners see the benefits, not just the costs.
There are a number of measures we need, from expanding our own capacity to providing help to folks in the community who have properties and may have trouble taking on the costs," says Gauthier. "We have to expand our definition of what counts as historic, particularly in black and brown neighborhoods that see themselves as under siege by new development and risk losing what makes them special."

WHYY is one of over 20 news organizations producing Broke in Philly, a collaborative reporting project on solutions to poverty and the city's push towards economic justice. Follow us at @BrokeInPhilly.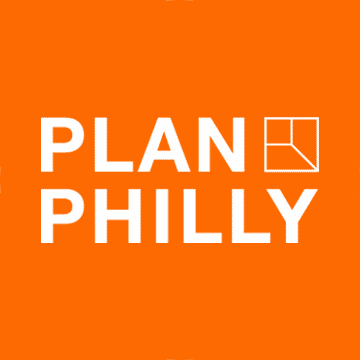 WHYY is your source for fact-based, in-depth journalism and information. As a nonprofit organization, we rely on financial support from readers like you. Please give today.