Racing the clock to save historic buildings, Philadelphia will hire two new preservationists
As part of an effort to save more historic buildings from the wrecking ball, the city is investing in the Philadelphia Historical Commission.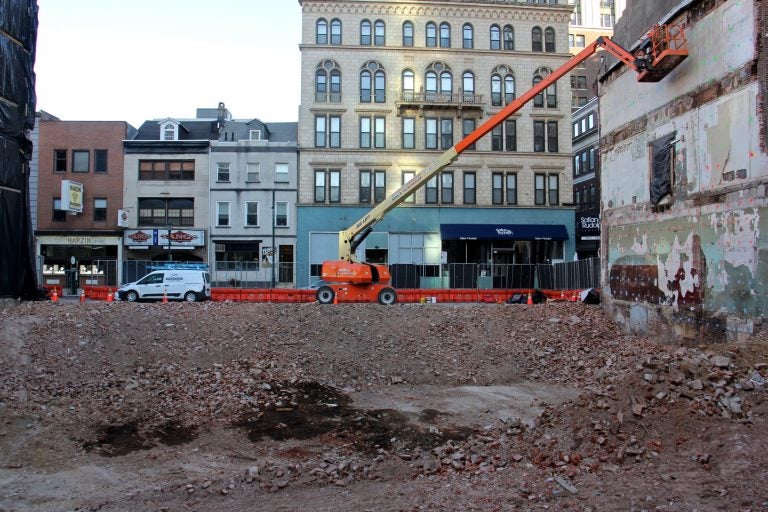 Fans of Philadelphia's historic architecture have reason to celebrate.
As part of an effort to save more historic buildings from the wrecking ball, the city is adding two full-time employees to the Philadelphia Historical Commission. Advocates hope the extra staff power will help move more properties out of harm's way by reducing the time it takes for the commission to review a growing list of nominations for historic buildings, as well as proposals for new historic districts.
Both processes start internally before becoming the subject of at least two public meetings and a vote by the agency's 12 commissioners. But until commission staffers green-light a nomination and the property owner is notified of that fact, there is nothing stopping a developer from proceeding with demolition.
Paul Steinke, executive director of the Preservation Alliance for Greater Philadelphia, said it's not unusual for a nomination to languish for months before it's reviewed, a reality he boils down to staff size.
"In a city that has been having a development boom with widespread demolition, we're never going to get ahead of the problem unless we get more of our historic buildings, streetscapes, and neighborhoods protected by the Philadelphia Register of Historic Places," said Steinke.
As real estate values increase and the market for new construction grows more lucrative in certain parts of the city, teardowns have become more common. With two weeks left in 2019, the city's Department of Licenses and Inspections issued 543 demolition permits to private developers — more than any other year since 2007, the earliest year for which L&I has digitized permit records.
With two weeks left in 2021, the department has issued a total of 330 demo permits for private developers.
"I don't want to make it sound like we think it's bad. Philadelphia is a growing city again. That is important," said Steinke. "We just need to be smarter about it."
The Commission currently has seven staffers. Most of them are preservation planners, a role with a host of duties that include conducting research on historic buildings, reviewing and commenting on historic nominations, and helping to manage upwards of 12,000 historic properties and 30 historic districts.
Thanks to budget legislation passed last week by City Council, the Commission is getting $150,000 for two more preservation planners.
The sum is enough to fund the new positions through the end of the fiscal year that ends June 30.
"The Historical Commission is pleased that it will be adding two staff members who can help it more proactively engage with residents and communities. In particular, the Commission will be looking for candidates who can help deepen its outreach into underserved communities, and it looks forward to hiring that staff as soon as possible," said city spokesperson Paul Chrystie.
The field of preservation has traditionally done a better job of recognizing sites with significance to communities of European descent with less attention paid to those buildings where African American history was made. The field has also struggled to diversify its ranks. Even in Philadelphia where the majority of residents and city employees are people of color, the commission and its staff are largely white.
Black Philadelphians have recently made strides to reverse the trend, creating a new neighborhood conservation overlay to preserve the historic fabric of Strawberry Mansion, the first such district in North Philadelphia, and taking steps to save other historic anchors such as the Dox Thrash House in Sharswood.
Councilmember Helen Gym, who pushed for the initial $150,000, will be among those pushing for more money in the future. She said that "growing development pressure and the tragic losses of truly historical and irreplaceable landmarks in the city" pushed her and her colleagues in City Council to send money to the commission. She hopes the new staff will support grassroots preservationists.
"Our city's preservation activists have been doing all they can to preserve our city's treasures. With additional preservation planners, it's my hope that the Commission will work with these advocates and underrepresented communities to protect the full spectrum of our city's history," Gym said in a statement.
It's unclear if more money will be allocated beyond this fiscal year, though advocates hope that additional funding will be part of Mayor Jim Kenney's next budget proposal.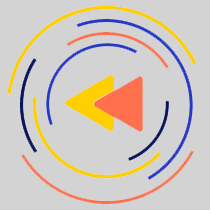 Saturdays just got more interesting.
WHYY is your source for fact-based, in-depth journalism and information. As a nonprofit organization, we rely on financial support from readers like you. Please give today.