With the help of a Vietnamese refugee, Afghan evacuees settle into a South Philly home
Ahn Tran welcomed a family of Afghan evacuees as tenants in one of his apartments, in part because of his experience as a Vietnamese refugee.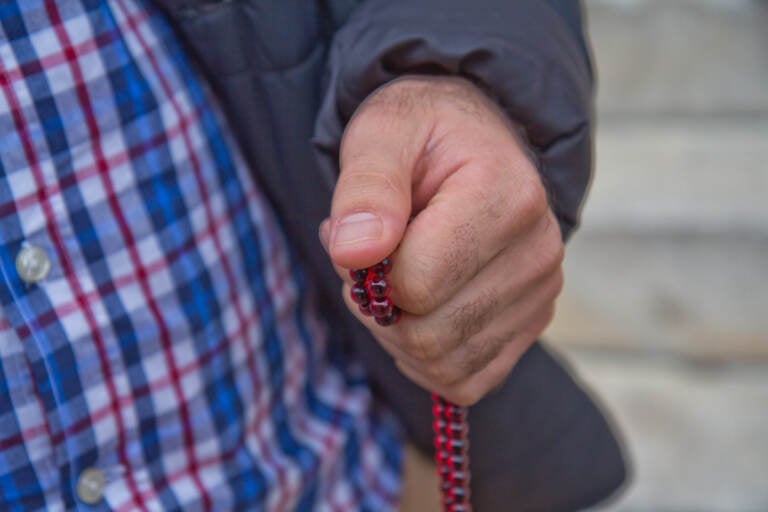 Three months after leaving Afghanistan, Hadi can finally say he is settling into his new life in the United States.
The cozy apartment in South Philadelphia he shares with his wife, 1-year-old-son, and younger brother is a big reason why. From the third floor of the brick rowhouse on Reed Street, Hadi and his family can comfortably write this new and unexpected chapter.
"Every day is getting better," said Hadi, 29, during a recent interview.
His one-bedroom apartment is nearly furnished, thanks to a Buy Nothing group he joined shortly after arriving here. And while he's still waiting to get an American bank account, Hadi recently received his work authorization permit and will have his first job interviews this week.
The former professor and schools administrator said he'd like to land something in education. But he's open. He just wants to get working — to start earning a paycheck and start learning more of the nuances of his new home.
"I'm tired of just wasting time watching useless stuff on TV," he said.
Hadi and his family are among the 600 Afghan evacuees who have chosen to put down permanent roots in Philadelphia since August, when the Taliban took over the country. That's double the number of people the city's two largest resettlement agencies initially agreed to help.
And while many evacuees coming here are still spread across eight military "safe havens," all of them are in search of permanent housing — so they too can restart their lives in the U.S.
"We're incredibly busy," said Adi Altman, who oversees the refugee resettlement program for the Nationalities Service Center, or NSC, which has promised to help find permanent housing for 500 evacuees.
So far, the center has found permanent or temporary housing for more than 300 people, with the majority staying in hotel rooms for now. Altman said the hope is to have some kind of placement for the full complement by the end of the year. It could take several more months for his organization to pair families with permanent housing, he said.
Philly's affordable housing crisis, and the resulting competition for rental units, makes it hard to pin down any kind of timeline.
"It's not surprising at all for us to contact a property that may be listed in the morning and we're calling in them in the early afternoon and the property is already gone," said Altman, who leads a team of five housing counselors.
Trying to find affordable apartments in desirable parts of the city further complicates matters.
So far, Altman said, about half of NSC's clients want to move to a handful of neighborhoods in Northeast Philadelphia that have existing Afghan communities, including Oxford Circle, Bustleton, and Mayfair. The other half is more flexible when it comes to location, he said. Though Hadi's South Philadelphia neighborhood hasn't been a major destination for Afghans, the area is, along with Northeast Philly, a top destination for immigrants to the city, according to a 2018 report from the Pew Charitable Trusts.
A fellow refugee able to offer a home
Ahn Tran, Hadi's landlord in South Philadelphia, said he welcomed him and his family, in part, because he is a former refugee — Tran left Vietnam in the mid-1970s, in the aftermath of the Vietnam War.
He said his personal experience resettling in the U.S. made him sympathetic to the current plight facing evacuees from Afghanistan.
"Most refugees want to be independent as soon as possible. They don't want to depend on anybody," said Tran.
That can't happen without permanent housing, he said.
Hadi's family spent four days in the Kabul airport before flying to Qatar. From there, they flew to Dulles International Airport outside Washington, D.C., before eventually flying to Philadelphia and reaching Reed Street.
The journey took well over a month.
"We are very, very lucky," said Hadi, who has a leg up on other evacuees because he speaks fluent English. "This is a different place, but we are safe and happy, and we have the right feeling."
For every Afghan evacuee resettling in Philadelphia, the journey looks different. Some are simply looking for a suitable place to live for a year as they work to put down roots elsewhere in the country. Others want to move into a place that will suit them for much longer.
And ultimately, it's up to the individual or family to accept a specific housing placement, giving clients the ability to refuse an apartment if they don't think it's a match.
"Many refugees arrive to the United States, often hearing the word 'no'. 'No, you can't have that. No, that's not going to work. You know, you can't go to that city. No, you can't have that job or you can't live in that neighborhood,'" said Altman. "Our goal is to say 'yes' as much as possible."
HIAS Pennsylvania, which is working to resettle about 100 Afghan evacuees, has a similar policy. Andrew Niemynski, the group's only full-time housing coordinator, said saying 'yes' isn't always easy when it comes to housing.
Though the organization has identified a few landlords willing to rent to people in the process of securing jobs, there are many more who aren't because they're worried their new tenants won't be able to afford 12 months of rent.
Through a mix of public and private funding, both HIAS and NSC have enough money to cover move-in costs (first and last months' rent, as well as the security deposit), plus two to four additional months of rent.
After that, it's up to the recently arrived evacuees to come up with the cash.
Niemynski has a two-part pitch to hesitant landlords.
"First of all, we are committed to having our clients have a successful resettlement in the United States, and if that means that once we're really getting to the end of the rent that we typically pay and they're still not employed, we're going to find something to make it work," he said.
Niemynski also tells prospective landlords that HIAS has almost never had a client who hasn't been able to pay rent, because the people they are helping are "eager to get to work and restart their lives.
"It works sometimes. Other times, not so well," he said
He'll keep trying nonetheless — until everyone his organization is working with has a place they can call home.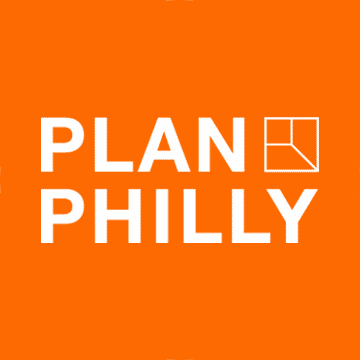 WHYY is your source for fact-based, in-depth journalism and information. As a nonprofit organization, we rely on financial support from readers like you. Please give today.