Report: Black people are 3 times more likely to be rejected for a mortgage in Philadelphia
A new analysis by the Federal Reserve Bank of Philadelphia reveals that mortgage lenders continue to favor white applicants over Black applicants.
Black mortgage applicants in Philadelphia were nearly three times more likely to be denied by lenders than white applicants in 2020, according to a new analysis by the Federal Reserve Bank of Philadelphia.
Researchers say the disparity helps explain a longstanding and widening homeownership gap between Black and white Philadelphians over the last 30 years, as well as the need for solutions aimed at curbing the decline.
"It has a huge impact on the Philadelphia economy," said Theresa Y. Singleton, one of the report's authors and a senior vice president at the Federal Reserve Bank of Philadelphia. "Homeowners bring taxation and they bring consumption."
Released Monday, the report posits that Black mortgage applicants have likely struggled with lenders the most because of limited credit histories, low credit scores, and what experts refer to as high debt-to-income ratios.
Credit history, for example, was cited as a reason for denial for 29% of rejected Black applicants compared to 16% among denied white applicants, according to the brief.
Researchers also found that rising home prices, combined with declining household incomes  among Black residents, contributed to the homeownership gap in Philly, particularly over the last 20 years.
During that span, the median home value in the city jumped from two-and-a-half times to five times the median income of Black households.
Lastly, the authors highlight the ongoing impact of redlining, a discriminatory pratice dating back to the 1930s that saw mortgage lenders deny loan requests based on race.
"There is a very clear connection between neighborhoods that were redlined in the 1940s, with neighborhoods of significant disinvestment and a lack of credit access today," said Singleton.
The report uses data culled from census tracts to loosely illustrate where in Philadelphia residents were denied mortgage loans in 2020. Areas where the denial rate was 20% or higher include parts of Southwest, North, and Northwest Philadelphia.
It's a fact that hasn't gone unnoticed by Councilmember Cherelle Parker, who represents East Oak Lane, West Oak Lane, East Mt. Airy, and Olney.
"Decades ago, many of my constituents 'moved on up' like the Jeffersons and became homeowners, but since then, things like predatory lending, reverse mortgages, denials for home repair loans, and wholesaling have been slowly but surely chipping away at what has been a success story in African American homeownership," said Parker in a statement.
"While we have several local programs that have helped people buy and maintain homes – Philly First Home and Restore Repair Renew, for example – real change isn't going to happen without significant federal and state action as well," she continued.
The report's authors do not put forward specific solutions to the city's homeownership gap, but do call for a mix of short- and long-term interventions at the federal, state and local level.

WHYY is one of over 20 news organizations producing Broke in Philly, a collaborative reporting project on solutions to poverty and the city's push towards economic justice. Follow us at @BrokeInPhilly.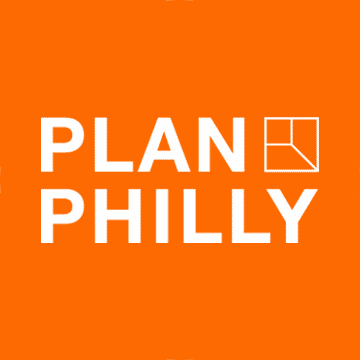 WHYY is your source for fact-based, in-depth journalism and information. As a nonprofit organization, we rely on financial support from readers like you. Please give today.