Philly health officials urge residents to take precautions against new omicron variant
There have been no reports of the omicron variant in Philadelphia. But health officials warn city residents to take caution, as the variant will likely find its way here.
Ask us about COVID-19: What questions do you have about the coronavirus and vaccines?
Philadelphia health officials urge caution as concern rises over the new omicron variant of the coronavirus.
The first U.S. case of the variant was found in California, the White House announced Wednesday. Health officials and researchers have been monitoring samples from COVID-19 positive patients for it.
Officials are concerned because there is some evidence omicron could be more transmissible than the delta variant. According to the World Health Organization, omicron causes more reinfections than previous variants. That means unvaccinated people with previous COVID-19 infections may be at higher risk. However, it is still too early to know just how much of an impact the omicron variant could have on people, both vaccinated and not, and the course of the pandemic.
"In the last two weeks, we've seen more people wearing their masks in public, which is great, but the threat is real and increasing. We need people to not only wear their masks, but also to get vaccinated, to get tested, to isolate if you develop symptoms, and to limit indoor gatherings," Health Commissioner Dr. Cheryl Bettigole said during a press briefing Wednesday.
She also urged vaccinated people to get their booster shots to increase their protection and to decrease the risk of spreading the virus to others. People who are unvaccinated, and those who haven't received their booster, should avoid meeting people indoors, Bettigole added.
"We don't yet know how this variant affects people who have been vaccinated, so we're watching developments very carefully. But our experience of previous variants tells us that the best protection against a new variant is to get as much of our population vaccinated as possible and to use layered mitigation strategies," she said.
Sequencing for variants in Philadelphia is largely done by the University of Pennsylvania and the Children's Hospital of Philadelphia. Health experts say not enough sequencing is done in the United States, and only a minority of strains are sequenced. Bettigole said it is very likely omicron will be discovered in Philadelphia relatively soon, though.
"I don't think that we should anticipate being able to prevent omicron from coming to Philadelphia. People move around, they have the right to move around, and it likely will come," she said prior to the White House announcement.
"So what we want to do is to protect the residents as well as possible. And that means vaccine, it means masking, it means each of us taking the responsibility to think carefully about whether we go to indoor gatherings, whether we go to places where there are lots of people together indoors, especially if we're not vaccinated, because that's how this can spread. And if you do go somewhere indoors, make sure you're wearing your mask."
Bettigole said the city will be following the data closely to learn if omicron can significantly reduce vaccine effectiveness, and await to see if the holidays trigger another increase in COVID-19 cases. She said she doesn't foresee any future stay-at-home orders as of now, however.
"Because we now have effective vaccines and we know how effective masking can be, we have chosen to use vaccine mandates and masks over closures and capacity limits," Bettigole said. "I can't promise that that will continue to be the case. We don't know what's coming with omicron.  But I can say that we would choose vaccine mandates and masking over more economically damaging measures."
More than 93% of adults, more than 51% of 12- to 17-year-olds, and more than 9% of children ages 5 to 11 in Philadelphia have had at least one dose of vaccine.
Philadelphia and the surrounding counties continue to see an uptick in cases of COVID-19. In the past two weeks, 3,174 Philadelphians have been diagnosed with COVID-19, and as of Tuesday, the city reported an average of 258 new cases per day. The percentage of positive tests has increased to 4.8%, officials say.
According to city data, hospital admissions have been hovering around an average of 50 COVID patients per week for the last month. That's substantially lower than during any of the prior waves, which topped out at more than 800 per week in April 2020 and peaked at more than 600 per week in November 2020.
Still, hospitals have been struggling with short staffing issues and burned-out health care professionals for months, and capacity to treat another surge could depend on more than just bed space.
At her morning press briefing, Bettigole said that Philadelphia is not in "crisis mode" when it comes to hospitalizations, but that it's critical to prevent "crisis mode" so that patients with other needs can be treated. For that reason, she also urges people to also get their flu shots.
"Evidence so far points toward this winter being a severe flu season, particularly for children and young adults with many of our hospitals, including our children's hospitals, already at full capacity," Bettigole said. "We need to make sure that everyone, including all of our children, are protected against it."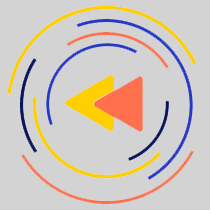 Saturdays just got more interesting.
WHYY is your source for fact-based, in-depth journalism and information. As a nonprofit organization, we rely on financial support from readers like you. Please give today.