Philly food trucks are still giving out plastic bags despite ban, advocates say
Unpredictable sales and tight margins make it hard for food trucks to source anything but the cheapest bags, a former food truck operator said.
Listen
1:17
Have a question about Philly's neighborhoods or the systems that shape them? PlanPhilly reporters want to hear from you! Ask us a question or send us a story idea you think we should cover.
It's been two years since Philly's plastic bag ban went into effect. It's been credited with dramatically reducing plastic bag use — and bag use overall — at grocery stores in the city. But, environmental advocates worry compliance is low among the city's food trucks and carts.
The advocacy group PennEnvironment conducted a survey of 25 food trucks and carts, mainly in Center City and University City, in recent months and found that 84% were still giving out plastic bags.
"Small businesses are the heart of our local economy. They work hard every day to survive, and we love them," said Darren Spielman, director of the nonprofit Pennsylvania Resources Council, which joined PennEnvironment staff to announce the survey results Wednesday. "We're also drowning in plastic waste."
Before the bag ban went into effect, Philly used an estimated one billion plastic bags per year, with many ending up in waterways, littering city streets, or causing other problems.
"Plastic bags that are put in your curbside recycling can clog up the equipment at recycling facilities," said Faran Savitz, zero waste advocate at PennEnvironment. "They can clog our storm drains making the effects of rainfall and heavy flooding worse. Bags that don't end up in the environment often get sent to an incinerator where they impact our air quality and harm our climate."
It's not clear how representative PennEnvironment's survey is of the hundreds of food trucks and carts that operate throughout the city. Roughly 600 Philly businesses hold active licenses to operate retail food establishments that are not permanent — including trucks, carts, and stands,  according to data from the Department of Licenses and Inspections.
Since Philadelphia began enforcing the plastic bag ban in April 2022, the city has received over 200 complaints about noncompliance and issued 106 notices of violation to businesses throughout the city for breaking the law, said Department of Licenses and Inspections spokesperson Shemeka Moore.
Daniel Pennachietti, a consultant who works with food trucks, said the level of compliance estimated by PennEnvironment sounds realistic. Pennachietti used to run a food truck of his own and helped found the now-shuttered Philadelphia Mobile Food Association — a trade association that represented food trucks and carts.
"Are there trucks trying to be sustainable and composting and not doing plastic straws or plastic bags? A thousand percent." Pennachietti said. "But they are the minority."
Plastic bags are convenient for customers because they have handles and are the cheapest option for food trucks to source, Pennachietti said. This is important because revenue is unpredictable for these small businesses, he said, and many operate in the negative for part of the year.
"Food trucks operate day to day. … If it rains today, their business is essentially done,"  Pennachietti said.  "[When] you don't have a consistent … business, it relegates you to having to rob Peter to pay Paul in certain areas and cut in other areas."
"The plastic bag issue — the reason that's an issue, is that plastic bags are so cheap," he added.
Organizations including PennEnvironment and the Pennsylvania Resources Council are backing a bill introduced by City Councilmember Mark Squilla last year that would amend the plastic bag ban to require that retailers charge a fee of 15 cents for any non-reusable bag provided at the point of sale.
This would help small businesses cover the cost of more sustainable bag options, Savitz argued. And it could help dissuade customers from using bags.
"We believe that by charging a fee … people will more likely … bring [their] own bag," Squilla said Wednesday.
But food truck and cart operators may be hesitant to pass along the charge to customers, Pennachietti said, as many position themselves as more affordable options than brick-and-mortar restaurants.
"Everyone's starting to get fed up with another charge," he said. "You don't want to have to deal with that angry person when that's like the ten cents that broke the camel's back."
Instead, Pennachietti said the city should open up lucrative vending areas, such as LOVE Park and Eakins Oval, to more food trucks, but require that they comply with the plastic bag ban in order to sell in those locations. He would also like to see the city provide paper bags for free to small food truck businesses.
"We'll give you, you know, 500 bags every time you vend here, or something like that," he said. "You're putting money in their pocket by letting them vend in a prestigious location and two, you're giving them the opportunity to be sustainable. … A carrot and horse mentality."
The Pennsylvania Resources Council has also offered to advise food trucks on how to source affordable, sustainable alternatives to plastic bags.
"We're technical experts in waste reduction and diversion systems," Spielman said. "We're happy to meet with … people that are running businesses as small as food carts really for no fee, to help them transition to other materials and [find out] what's the most inexpensive way to do it."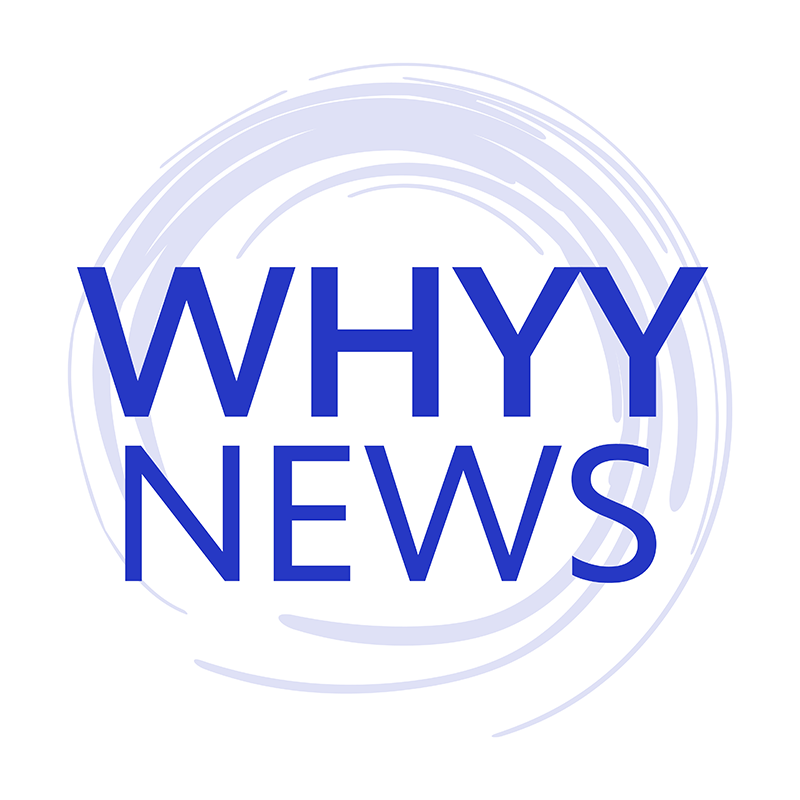 Get daily updates from WHYY News!
WHYY is your source for fact-based, in-depth journalism and information. As a nonprofit organization, we rely on financial support from readers like you. Please give today.