Philly COVID cases continue to drop, but 'we're not out of the woods yet'
The city's health commissioner said vaccinating children under 5 will help slow the spread, and the city will be ready when federal regulators give the green light.
Ask us about COVID-19: What questions do you have about the coronavirus and vaccines?
Philadelphia is seeing a significant drop in the number of COVID-19 cases, but city health officials warn residents they should not expect an easing of restrictions anytime soon.
The daily COVID case count is down to about 550 cases a day, half of what it was last week, according to Health Commissioner Dr. Cheryl Bettigole. And although that's an improvement, she added, "We're not out of the woods yet."
Vaccinations are continuing in the city, with about 95% of adults with at least one vaccine dose, 89% of those over 12, and 46% of children from 5 to 11 having at least one shot.
Bettigole said vaccinating children under 5 will help slow the spread of the virus, and the city is working to set up procedures to roll out vaccines for the youngest residents as soon as one is approved by the Food and Drug Administration.
Still, the health commissioner isn't recommending anyone let their guard down.
"Things are still bad out there," Bettigole said, adding, "We should still continue to do what works, double-mask or wear a N95 or a KN95 mask when indoors around others, stay home when you are sick or exposed to someone with COVID, and try to avoid crowded indoor areas."
The health commissioner said a return to normal could be on the horizon, but it could be "several months before we have the kind of safety to drop all the current restrictions."
Even once the city relaxes its mandates, Bettigole believes some people will continue to mask up around others, because of individual risk tolerances and living with someone who is at high risk if they get the virus.
Bettigole referred to what she called an "off ramp" or winding down of restrictions, but said the city has not come up with the metrics to determine when that will happen.
City officials also could not elaborate on whether or not the Biden administration's supply of high-quality N95 and KN95 masks had arrived for distribution and how they would be given out. Bettigole could only say last she heard they were "coming soon."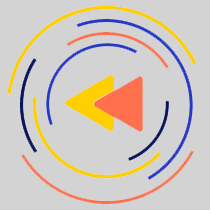 Saturdays just got more interesting.
WHYY is your source for fact-based, in-depth journalism and information. As a nonprofit organization, we rely on financial support from readers like you. Please give today.