Excitement, but also 'range anxiety,' over electric vehicles at Philly Auto Show
As gas prices hit record highs, visitors are testing electric vehicles at the Philly Auto Show. But worries persist over where drivers will be able to charge them up.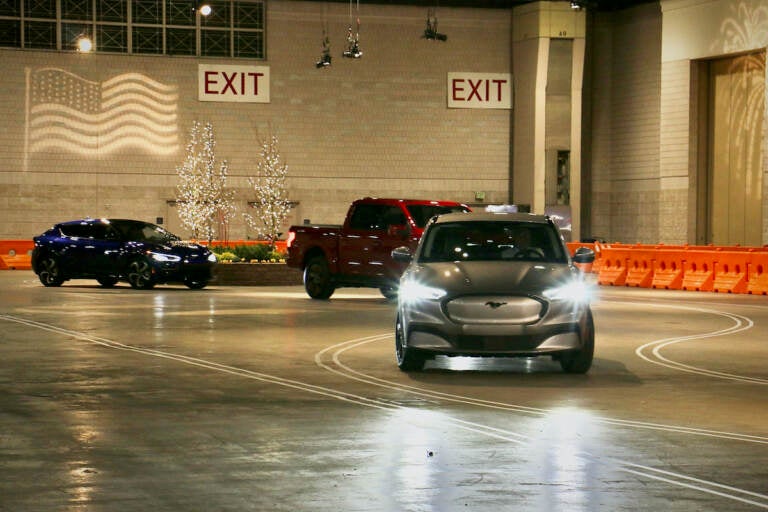 As gas prices hit record highs, Philadelphia-area buyers are perusing electric vehicles at the Philadelphia Auto Show. They're motivated by rising fuel costs and a need to curb the effects of climate change — but some still worry about charging.
Electric vehicles (EVs) have long made appearances at the annual Auto Show, but this year they're a greater presence than ever — with three times as many EVs on the showroom floor than at the last show in 2020. PECO has a desk set up to answer questions about EV rebates. A long line of visitors waited by the "E-Track" Tuesday to experience for themselves the intense EV acceleration.
"It was excellent," said Carl Thornton, after riding in the Ford F-150 all-electric pickup truck.
Thornton and his wife Juanita have solar panels installed on their New Jersey home. They're now looking to shrink their planet-warming carbon emissions further by buying their first electric vehicle.
"Trying to save the planet," Carl Thornton said. "Get away from gasoline as much as possible."
Gas prices in Pennsylvania and New Jersey hit record highs last weekend. President Joe Biden on Tuesday announced a ban on imports of Russian oil, and Pennsylvania Gov. Tom Wolf has applauded the move, while calling on Congress to ease rising gas prices by suspending the federal gas tax until the end of the year.
"Gas prices are going crazy," said Leslie Breedlove, who came to the car show from Newark, Delaware.
Kris Gerald, a seller at a Ford dealership in the Quakertown area, came to check out competitors' EV offerings.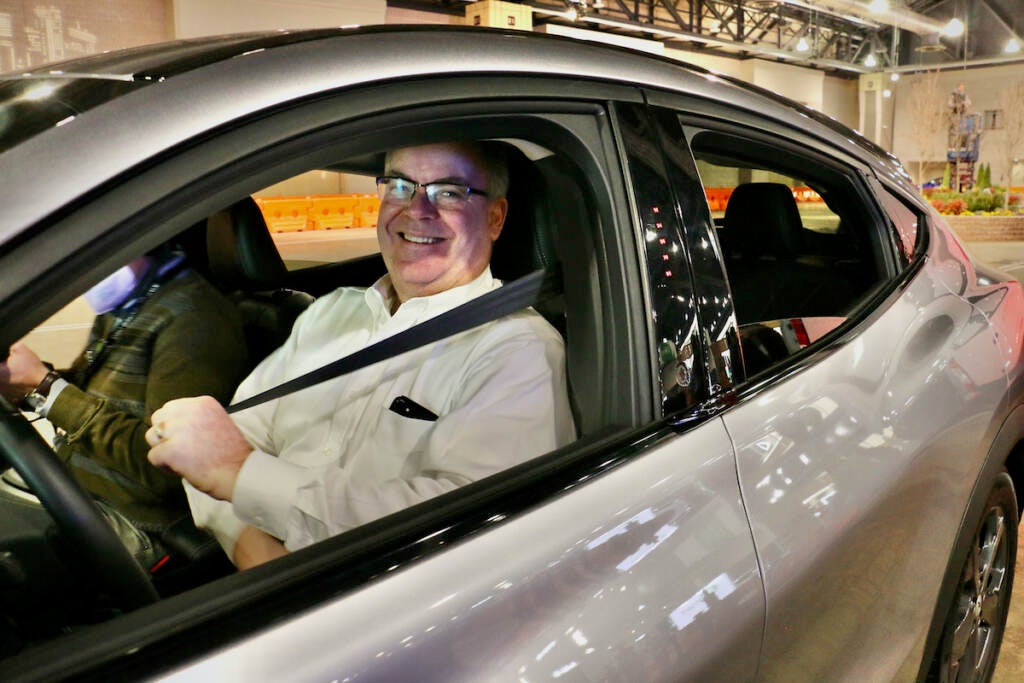 "Every brand is doing something now — like Hyundai, Volkswagen, everybody's doing something electric," he said.
Gerald hears a lot of "confusion" over EVs from his customer base.
"More about the chargers and kind of how that whole network takes place," he said. "If I go on long road trips, how is that going to all play in together? … If it leaves me stranded, what do I do then?"
This concern is why Milt Leap of New Jersey was only looking at hybrids, like the Prius Prime, at the Auto Show Tuesday.
"I would really love to go with a full electric car," he said. "But I want to travel, and I feel the places I travel, I don't think charging stations are available there yet. So [with a hybrid], … if I'm in the middle of nowhere, I only have gas stations, I can get gas to continue."
But this doesn't worry Breedlove, of Newark. As a senior, he said he may not need to buy another car. But if he does, it'll be electric.
"We were here, what, two, three years ago, when a guy was telling us that they drove one of the electric cars all the way from California to here," he said. "We kept questioning, where did you charge this thing? And he said, well, the charging stations are all over the place now."
The Biden administration is trying to push this trend forward, with a target backed by automakers to make half of all vehicles sold in the U.S. by 2030 electric. The bipartisan infrastructure law Biden signed last year includes $5 billion in formula funding and $2.5 billion in competitive grants for EV charging infrastructure nationwide, and Pennsylvania expects to receive over $170 million over the next five years to install charging stations along major highways.
Juanita Thornton wants to be part of the EV market transition.
"This is the future," she said. "It might take us a little while to get there, but we have to. We have to get there. And if you don't have people moving in that direction, you won't."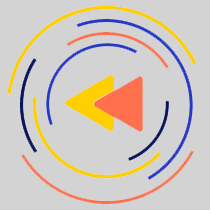 Saturdays just got more interesting.
WHYY is your source for fact-based, in-depth journalism and information. As a nonprofit organization, we rely on financial support from readers like you. Please give today.