Philadelphia's gun violence problem is a moral, economic, racial, and human crisis
Kenyatta Johnson describes Philly's gun violence problem as a five-alarm emergency devastating our communities, adding that we must do everything within our power to stop it.
We are in a full-on crisis when it comes to gun violence in Philadelphia.
In the entire history of our city, gun violence has never been so widespread and relentless. I am the founder and chair of Philadelphia City Council's Special Committee on Gun Violence, but I'm also a lifelong Philadelphian. Before I became an elected official, I was a gun violence advocate, inspired to speak out by the death of my cousin. I lived through the crack epidemic. I have never seen gun violence as bad as it is today.
Philadelphia is about to smash its all-time homicide record of 500, set in 1990. In fact, we will likely get a new record before December even starts. This year, we are on pace for over 550 homicides, and more than 2,300 shooting victims (based on Philadelphia Police Department data as of Nov. 22).
Even worse, many of these victims are women and children. On Nov. 20, a pregnant mother and her unborn child were murdered after her baby shower. At our current pace, 71 of those homicides will be women and 42 will be children. At our current pace, 272 of those shooting victims will be women and 214 will be children. Almost 90% of these victims are Black.
This is a five-alarm emergency and it is devastating our communities. We absolutely must do everything within our power to stop it.
Community violence intervention programs are an essential component of any gun violence prevention strategy. They recognize that each community has different problems and different needs. They also recognize that communities understand best what they need and must be included in gun violence prevention. For that reason, my City Council colleagues and I successfully advocated for a community violence prevention microgrants program that began two years ago and has distributed more than $3 million to community organizations. Earlier this year, we allocated $20 million for a larger grants program, with an award cap of $1 million per organization. I'm glad to report that, as of Nov. 10, more than a dozen organizations citywide have received a total of nearly $6.5 million in funding, and additional funding will be distributed before the end of the fiscal year in June 2022. But we still must do more.
A national coalition of gun violence advocates has made an effective case for President Biden's Build Back Better legislation to include a historic $5 billion fund for community violence intervention. But the fact is that we don't have to wait for Congress to act. The American Rescue Plan, which was signed into law back in March, sent billions of dollars to Pennsylvania. The Biden administration has explicitly authorized the use of those funds for violence prevention programs, and Gov. Tom Wolf agrees. But the Republican leadership in Harrisburg has sat on those funds while Black and brown people, including women and children, die every day
With an infusion of American Rescue Plan funds, the City of Philadelphia could immediately address a number of glaring needs. Our homicide rate has doubled since 2013, but our budget has not. We have a grants program for community organizations that are out on the streets every day, working to save our neighborhoods. But what if we could fund 100% of deserving applicants?
Our Group Violence Intervention program does intensive outreach to those most likely to shoot or be shot, but how many more individuals could we help if we could reduce caseloads for our case managers? What if we had enough witness relocation funds to never turn away anyone who says they fear witness retaliation if they cooperate with law enforcement? What if our Network of Neighbors program never had to turn down a request to train community members on peer-to-peer trauma support? I could go on and on, but I think the picture is clear.
Quite simply, our community members are drowning, and we do not have enough life preservers to go around.
This is a crisis of epic proportions. It is a moral crisis. It is an economic crisis. It is a racial justice crisis. It is a human crisis. Now is the time to act, boldly and urgently.
Philadelphia City Councilmember Kenyatta Johnson, a former Pennsylvania state representative, represents the Second District, which includes parts of Center City, South Philadelphia, and Southwest Philadelphia. He is the chairman of City Council's Special Committee on Gun Violence Prevention and the vice-chair of City Council's Public Safety Committee.

WHYY is one of over 20 news organizations producing Broke in Philly, a collaborative reporting project on solutions to poverty and the city's push towards economic justice. Follow us at @BrokeInPhilly.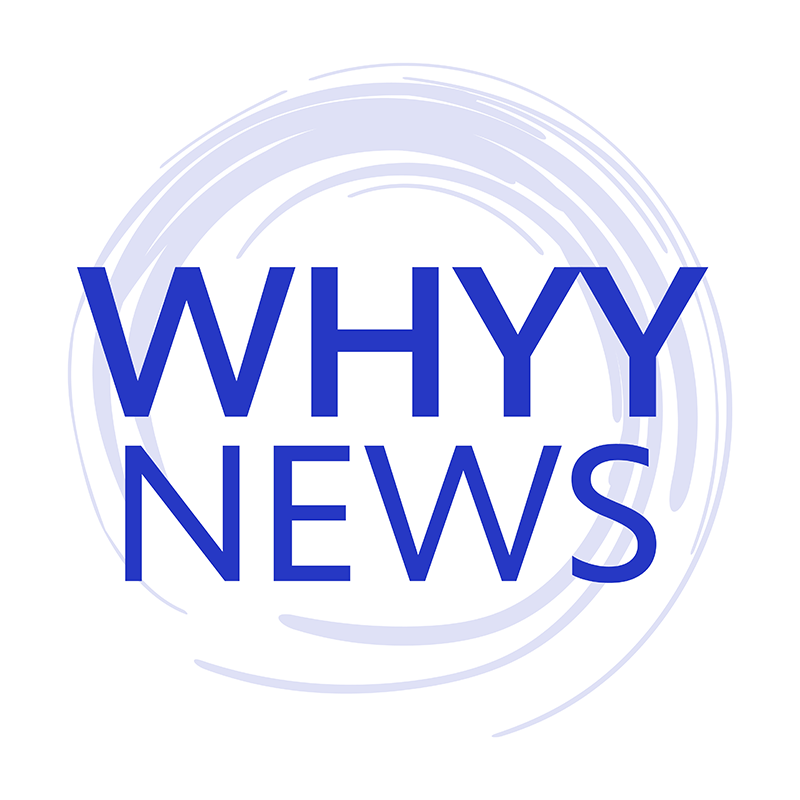 Get daily updates from WHYY News!
WHYY is your source for fact-based, in-depth journalism and information. As a nonprofit organization, we rely on financial support from readers like you. Please give today.