Chinese Lantern Festival returns with an undersea fantasy
The last lantern festival in Franklin Square was in 2019. The large-scale illuminated spectacle returns with an undersea fantasy.
Listen
1:32
The Chinese Lantern Festival has returned to Franklin Square in Philadelphia after a three-year hiatus, and it comes with new kinetic lanterns.
A whale swims, a peacock opens its tail, a sea turtle spits, mythical creatures flap their wings.
Mike Kalkstein visited on Monday evening and said it's psychedelic.
"We were looking at the kaleidoscope a second ago. That's really trippy to look into. I really liked looking at the whale over there, flopping around," he said. "Trippy as hell. I love it."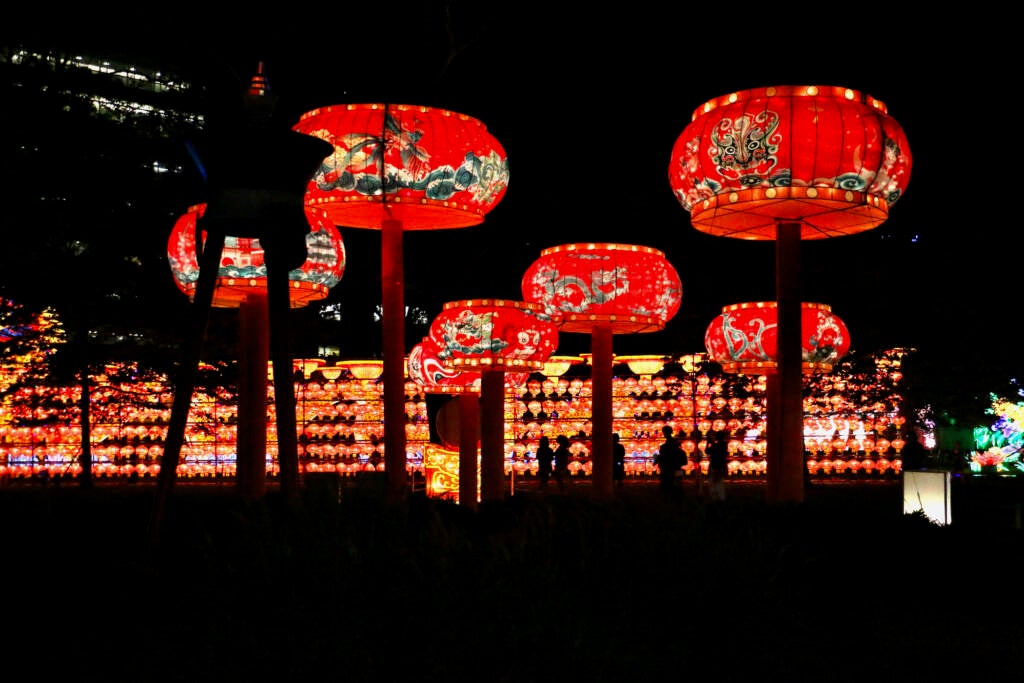 This is the fifth time Historic Philadelphia, the nonprofit that manages Franklin Square, asked Tianyu Arts and Culture to bring the festival to Franklin Square, but with a gap due to the COVID-19 pandemic. The festival was last held here in 2019.
There are 30 lantern displays utilizing 20,000 LED lights, and many are interactive: A tunnel of artificial wisteria changes colors as you walk through it, a cascade of floating soap bubbles filled with smoke, a heart that lights up only when two people stand together on the platform.
A favorite of Julie Crowe, another preview visitor, is a copse of tall lantern columns whose lights are triggered by playing a drum.
"I like that there's so much motion," she said. "The fountain now is lighting up, and the wisteria changes colors, and the different fish elements are moving. I think that's pretty cool."
Traditionally, lantern festivals are celebrated in China on the 15th day of the lunar year, typically in February, closing out the New Year celebrations. Tianyu is the largest producer of lantern festivals in North America, sending out truckloads of steel, silk, and mechanics to cities across the country all year long.
The largest lantern at the festival is the iconic, serpentine dragon, which measures 200 feet long and weighs three tons.
A spokesperson for Tianyu, Lu Liang, said business slowed down significantly during the pandemic, but with interest ramping up again the company is developing new lantern designs. An ocean theme features prominently at the Philadelphia festival, with an extensive set of lanterns depicting giant, undersea creatures.
The Philadelphia festival's proximity to Chinatown makes it stand out among other cities.
"When I am here, I think I am at home, because the Chinatown is very near here," said Liang. "This time we bring many Chinese elements here, like the dragon, like the drum, and the Temple of Heaven. I see many Chinese people here. I really love this city."
The festival includes daily performances of dance, acrobatics, and traditional face-changing — a kind of clowning sleight-of-hand performance wherein the dancer seems to instantly change masks many times.
Visitors stroll through a tunnel of lanterns at the Chinese Lantern Festival at Franklin Square. (Emma Lee/WHYY)

A face-changing performer mingles with the crowd during a performance at the Chinese Lantern Festival in Franklin Square. (Emma Lee/WHYY)

The winners of the student design contest pose beside their lanterns at the Chinese Lantern Festival in Franklin Square. (Emma Lee/WHYY)

A foot juggler performs at the Chinese Lantern Festival at Franklin Square. (Emma Lee/WHYY)

A folk dancer performs on stage at the Chinese Lantern Festival in Philadelphia's Franklin Square. (Emma Lee/WHYY)
"Many of the lantern festivals around the country are in places like zoos, and really just a walkway experience," said Historic Philadelphia President and CEO Amy Needle. "Here you can take in performances. There are going to be three each night."
There is a beer garden and food concessions, and the central park fountain puts on its own show of water jets choreographed to music.
The Chinese Lantern Festival is a ticketed event, generating revenue for the year-round upkeep of the park. After 6 p.m. the public park is open only to those who pay $20, or $12 for kids.
Thirteen-year-old Isabelle Kenmur came three years ago, and is happy to be back.
"I feel like the people here, they're not, like, in a mood. Everybody's happy and it's fun."
The Chinese Lantern Festival will be open evenings until Aug. 7.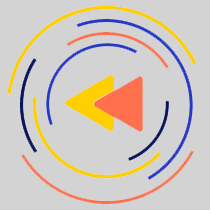 Saturdays just got more interesting.
WHYY is your source for fact-based, in-depth journalism and information. As a nonprofit organization, we rely on financial support from readers like you. Please give today.