A Bensalem veterinary nonprofit will soon offer affordable pet care in Philly
The Bridge Clinic, based in Bucks County, is set to open a Philadelphia office thanks to a $200,000 grant from PetSmart Charities.
Listen
1:54
Philadelphians with furry family members will soon have a new place to take their pets for everyday and emergency care.
The Bridge Clinic, a veterinary nonprofit based in Bensalem that offers low-cost services, is expanding to Philly, thanks to a $200,000 Accelerator Grant from PetSmart Charities.
"Pets are such a huge part of people's lives," said director of operations and outreach Chase Miller. "We talk about the human-animal bond all the time and just how special that is. It's gut-wrenching for people when something is wrong with a member of your family and you're limited by financial means."
To help bridge the gap, the Bridge Clinic aims to have as "similar to a regular veterinary experience as possible," said Miller, "without the ever-ballooning exorbitant costs of the vet industry."
For several weeks, the nonprofit has been operating a weekly veterinary pop-up out of the Frankford Arsenal Building in Philly's Bridesburg neighborhood. The space is shared with the clinic's on-the-ground partner, The Cat Collaborative, which works to find homes for rescued felines.
Despite all the cute cats, the temporary quarters are cramped, and far from ideal. But in a few months, the nonprofit will relocate to another office that will better serve the organization's growing ambitions.
The new office space — which will also be located within the Frankford Arsenal campus — will feature three exam rooms, a surgery space, a large holding facility for dogs, and a community meeting space where staff can host education workshops for new pet owners and other activities.
Once the new space is set up, the clinic will be able to serve many more families and their pets, while remaining affordable. In their first year, the clinic and the Cat Collaborative aim to help over 6,000 pets.
"What we are trying to do is to be everybody's full-service veterinarian and not make costs a barrier for folks getting veterinary services for their loved ones," said Miller.
Miller says he keeps tabs on market rates in the area and that clinic prices fall "anywhere from 25 to 40% cheaper than your average general practice." The nonprofit makes up the difference through fundraising and less overhead.
'My dog would not be here without them'
Keeping costs low helps clinic patients who otherwise wouldn't be able to afford veterinary services.
Michael Clarke is one of those patients.
Two weeks ago, Clarke noticed that Bootsie, his 8-year-old Shih Tzu Pomeranian poodle, wasn't doing so well. She began exhibiting some worrying symptoms, and when Clarke took her to an emergency vet near Langhorne, where he lives, Bootsie was diagnosed with closed pyometra — an infection inside the womb that primarily affects older, unneutered dogs. Clarke was told he had 48 hours to get her into surgery, and the vet quoted him $7,000. Clarke was shocked.
"It was 9:30 at night on a Thursday," recalled Clarke. "I was freaking out in the parking lot."
Thankfully, Clarke was given a list of places that offer surgery nearby, and The Bridge Clinic in Bensalem was among them. He left a message and received a call back immediately, with an appointment for the next morning.
"Then she told me the price, which is amazing and angering all at the same time … that they were able to do it for I think nearly $625," said Clarke."I was just blown away."
Bootsie is slowly recovering and "back to her spunky self," said Clarke, who expressed his gratitude for the clinic.
"My dog would not be here without them," said Clarke, who donated to the nonprofit in addition to the cost of the surgery. He says he's glad the organization is expanding and continuing to serve pets in need.
Keeping families whole
Founded by Chase's mother, Michele Miller, in 2012, the Bridge Clinic got its start as an animal shelter. A core part of the organization's work, then and now, is Rescue Purrfect. On top of adoptions, the shelter offers community and career education services. The shelter primarily works with cats, but every now and then, a dog in need makes its way through.
Kim Hartzell is the interim manager for the Philadelphia office and the rescue coordinator for Rescue Purrfect, which runs exclusively out of the Bensalem location. She loves her work, as difficult as it may be.
"All the hours, everything that you put in … you're literally putting in your blood, sweat, and tears," said Hartzell. "But to see an animal get to go home and live that happy life just kind of makes it worth it."
Hartzell welcomes support for the rescue in a variety of ways, from monetary donations to in-kind donations of items like paper towels, food, and even trash bags. They also need volunteers and people who are willing to foster or adopt.
As the Philly clinic prepares for the start of construction, Hartzell is looking forward to the expansion, saying she hopes it will be "really good for the community."
Miller agrees. "We are excited to continue to offer services for our community that keep pets healthy, families whole, and won't cause incredible financial burden."
Further information

WHYY is one of over 20 news organizations producing Broke in Philly, a collaborative reporting project on solutions to poverty and the city's push towards economic justice. Follow us at @BrokeInPhilly.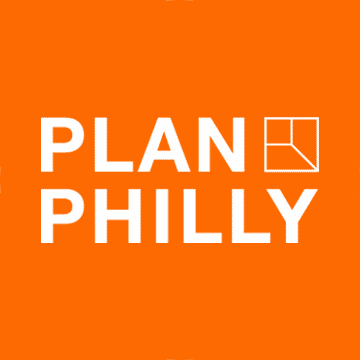 WHYY is your source for fact-based, in-depth journalism and information. As a nonprofit organization, we rely on financial support from readers like you. Please give today.