Penn students end protest encampment after 39 days
Over a dozen protesters were arrested after they disrupted Penn's homecoming game. They still want the school to drop any investments in fossil fuels.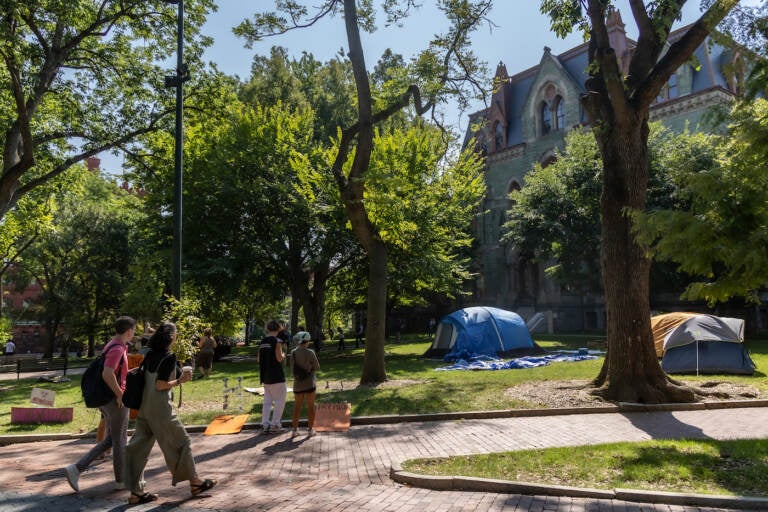 The protest encampment that students at the University of Pennsylvania maintained for over a month has ended, after an action that disrupted the school's homecoming game and resulted in over a dozen arrests.
"We thought it'd be great to end on a high note and on a note of power," said Kenny Chiu, an organizer with Fossil Free Penn who stormed the football field Saturday.
The students, many with Fossil Free Penn, are demanding the school pull its $20.5 billion endowment from any investments in fossil fuel companies, for their role in climate change.
They're also calling on the university to contribute $10 million to preserve the nearby University City Townhomes as affordable housing. The group also wants the school to make yearly payments in lieu of taxes to the School District of Philadelphia, in addition to the $100 million donation that Penn has promised the Philadelphia School District to help fix infrastructure problems, like asbestos.
The students set up tents and protest signs on a campus green more than five weeks ago. They maintained the encampment for 39 days.
Then during Penn's homecoming weekend, the students disrupted the football game against Yale. They delayed the second half of the game by about an hour, according to a statement provided by Penn spokesperson Ron Ozio. Students planned the action for a time when many alumni would be in town.
Roughly 80 students and community members rushed the field, holding signs, chanting, and singing, Chiu said. Many eventually exited the field, leaving behind a group of protesters willing to risk arrest. Penn police arrested 19 people, 17 of them students, Ozio said. They're charged with defiant trespassing, Chiu said.
"The intentional disruption of [the] football game was neither an appropriate expression of free speech, nor consistent with Penn's open expression guidelines," Ozio said in the statement. "The student protesters' conduct does not advance their policy concerns and impinges upon the rights of others in the community to participate in the life of the campus."
Students thought to be involved are being referred to the school's Office of Community Standards and Accountability.
Several students had already been threatened with disciplinary action last month over the encampment itself.
But the students are not giving up their demands. Chiu says organizers are still deciding what to do next.
"We're hoping that Penn would rather … meet these demands instead of having to prepare for disruptions at every event," he said.
Several other schools, including Harvard, have committed to divest from fossil fuels.
Penn's latest annual report said the school has over $923 million invested in the natural resources sector, which student activists believe includes fossil fuels. A Penn spokesperson did not respond to a request for more information last month about the university's investments.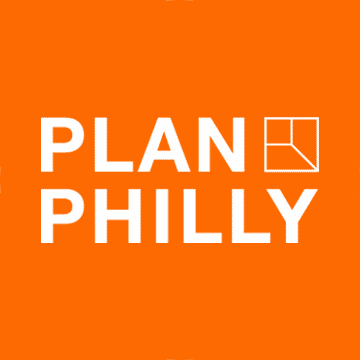 WHYY is your source for fact-based, in-depth journalism and information. As a nonprofit organization, we rely on financial support from readers like you. Please give today.