Pa. doctors call Oz's run for Senate a 'threat to public health'
Doctors launched the "Real Doctors Against Oz" tour in opposition to a Senate run by GOP nominee Dr. Mehmet Oz. The group is backing Democrat John Fetterman.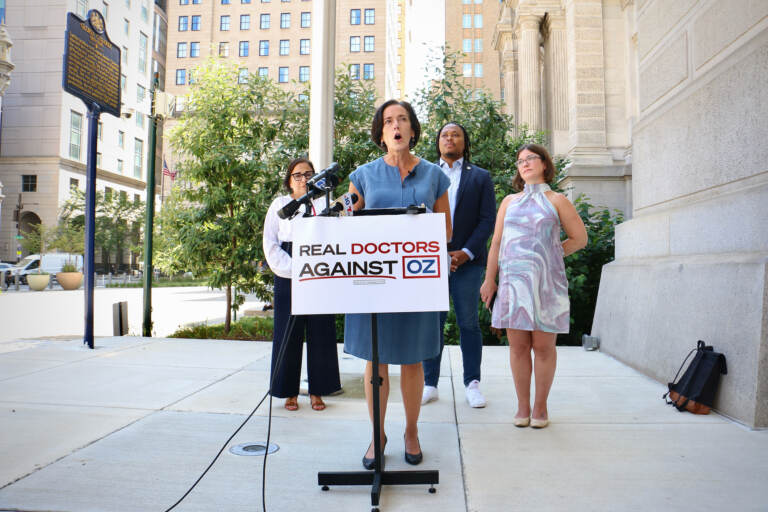 A group of Philadelphia and state doctors have come out against Dr. Mehmet Oz's run for U.S. Senate, proclaiming that the heart surgeon and TV personality poses "a major threat to public health" in Pennsylvania.
"Oz simply isn't trusted by real medical professionals," Dr. Valerie Arkoosh, chair of the Montgomery County Board of Commissioners, said Wednesday on the north steps of Philadelphia City Hall.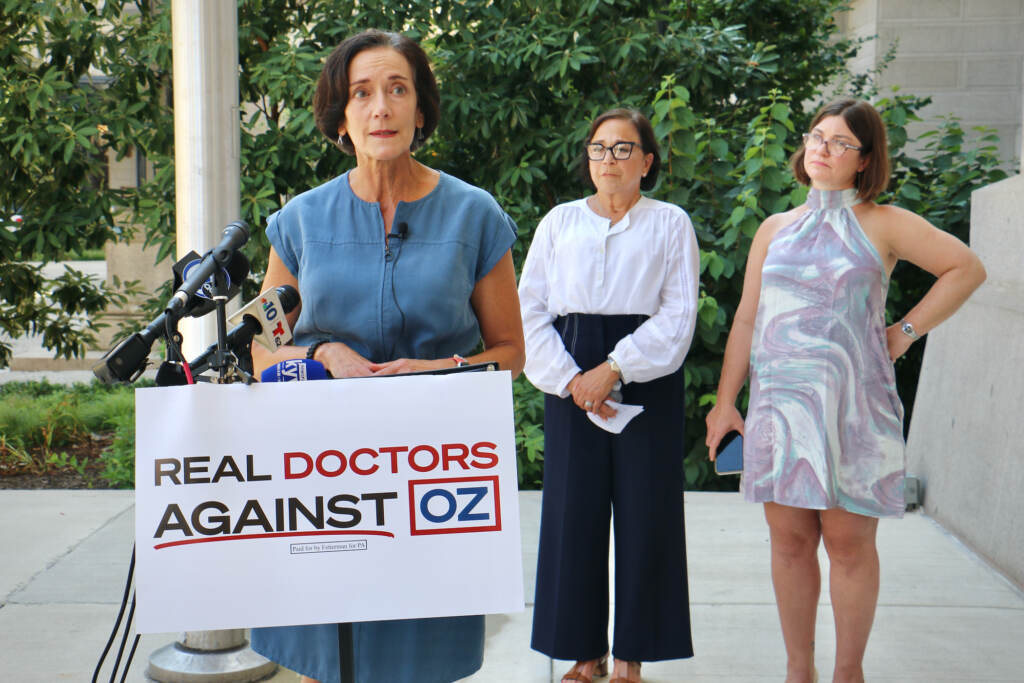 Arkoosh, who ended her own pursuit for the Senate seat earlier this year, is joining physicians on a new tour called "Real Doctors Against Oz." They plan to drum up support for Democratic nominee John Fetterman, who will face off against Oz, the GOP nominee, in the November election.
The doctors group is targeting Oz's medical treatment recommendations and health product promotions during his time as host of "The Dr. Oz Show," his comments on COVID-19 treatments and protocols, as well as his stance on abortion and reproductive rights.
Oz has referred to himself as a "pro-life candidate," and supported the U.S. Supreme Court's decision in June to overturn Roe v. Wade.
For now, abortion remains legal in Pennsylvania, but a Republican-led state legislature is aiming to restrict the procedure in the state.
Oz's position has put him at odds with abortion providers like Dr. Lisa Perriera, an OB-GYN, abortion provider, and chief medical director at the Women's Centers, which offers abortion services in Philadelphia and Delaware County.
"I know what happens when abortion becomes illegal. Everything gets harder for pregnant people," Perriera said. "If Dr. Oz were elected, he would only make the struggle for my patients harder."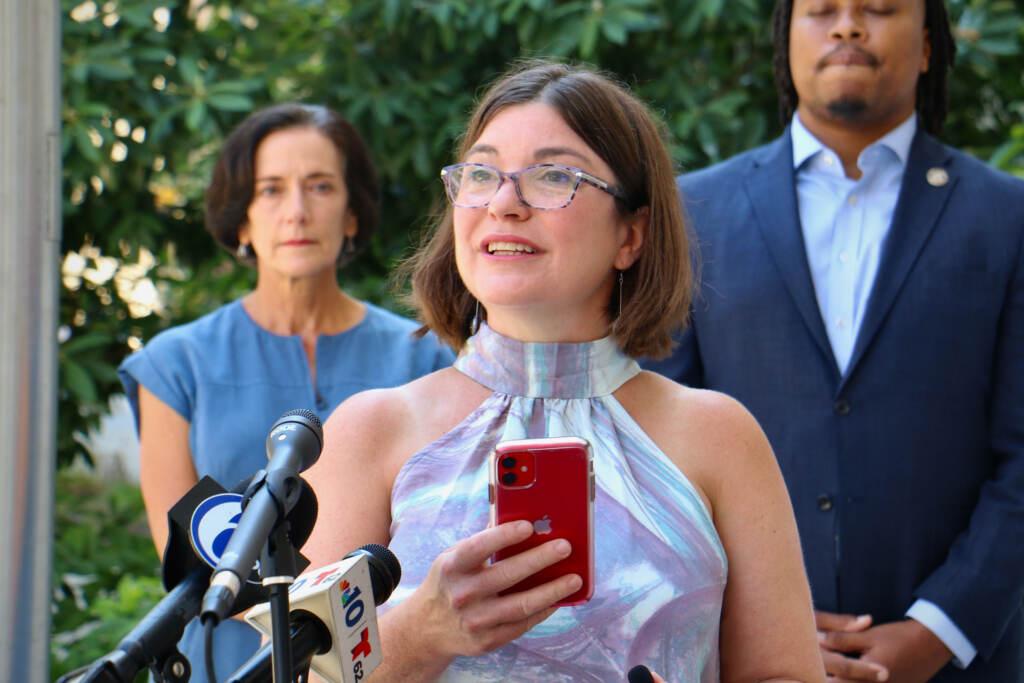 Brittany Yanick, communications director for Oz's campaign team, said in an emailed statement that he opposes abortion with exceptions in cases of rape, incest, or when the mother's life is in danger.
Yanick also pushed back against Arkoosh's comments calling Oz a "fraud" and a "TV scam artist."
"Dr. Oz is a world class surgeon, inventor, educator, and author in the field of healthcare," she said in a statement. "John Fetterman is a radical liberal supporting government takeover of health care."
Fetterman, currently the lieutenant governor of Pennsylvania, has been a long-time supporter of a single-payer health care system, and also a vocal supporter of reproductive rights.
The general election is Nov. 8, when Pennsylvanians will vote for the open Senate seat, 17 seats in the U.S. House of Representatives, the gubernatorial race, and other local positions.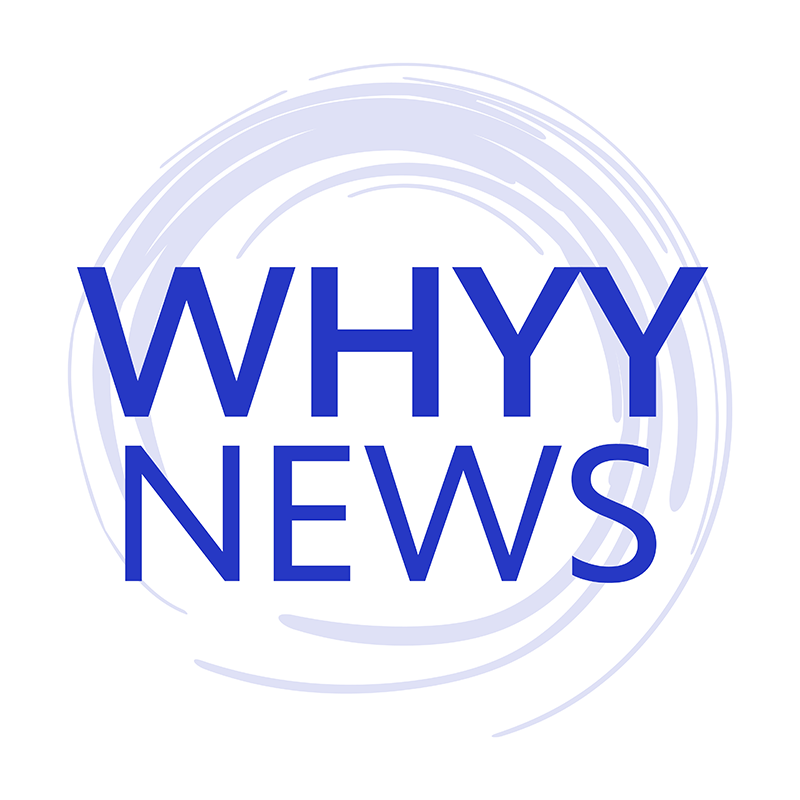 Get daily updates from WHYY News!
WHYY is your source for fact-based, in-depth journalism and information. As a nonprofit organization, we rely on financial support from readers like you. Please give today.