Pa. coronavirus recovery: Wolf announces new, targeted restrictions statewide
Updated at 5:00 p.m.
–
Are you on the front lines of the coronavirus? Help us report on the pandemic.
As of Wednesday, the Pennsylvania Department of Health recorded a total of 97,665 confirmed cases of COVID-19, including 6,957 deaths.
Philadelphia reported 144 new cases on Wednesday for a total of 27,723. The city reported 9 new deaths for a total of 1,646.
Wolf issues order battening Pa. back down as COVID-19 numbers creep higher
After what Governor Tom Wolf calls an "unsettling climb" in recent COVID-19 case numbers in Pennsylvania, along with rapid spikes in other parts of the country, he's announcing new, "targeted" restrictions statewide.
His new order, which takes effect at midnight, affects bars, restaurants and other businesses throughout the state.
Music venues and nightclubs must remain closed. Bars and restaurants will only be permitted to reach 25% capacity of their indoor seating, down from the 50% that had been allowed until now.
The order stipulates that only gatherings of 25 and fewer people should be permitted indoors, and gatherings outdoors should be limited to 250 people.
Patrons will only be able to buy alcohol if they're only buying food, which means bars cannot be open for the sole purpose of drinking. Outdoor dining, however, won't be affected, and outdoor bar service is still not permitted.
Businesses are also now required to let employees telework as long as work doesn't strictly need to be done in an office. Gyms are permitted to stay open with their current restrictions in place.
Wolf said he's putting these new rules in place because he believes thanks to rising cases —  caused, he believes, by a lack of mask-wearing, a lack of interstate coordination and infections from travel outside Pennsylvania — that the commonwealth is at a "tipping point" and needs to act.
The Republicans who control Pennsylvania's state House and Senate have long chafed at Wolf's executive orders over coronavirus. And in the first minutes after the governor unveiled his latest dictum, it became clear that the tension would continue.
House Majority Leader Kerry Benninghoff (R-Centre) was one of the first to respond, sharing a statement on Twitter saying Wolf is overreaching and misusing his power, and ignoring "the voices of the people."
Once again, Gov. Wolf has ignored the voices of the people and refused to work with their representatives, instead choosing to act alone and issue another harmful, unilateral order with far-reaching and devastating implications.

More 🔽 pic.twitter.com/sU75fx7INt

— Rep. Kerry Benninghoff (@RepBenninghoff) July 15, 2020
The House recently embarked on an attempt to amend the state constitution to cut down on the special authority currently conferred on governors during declared emergencies.
Unpacking Pa.'s many, many assisted living deaths
Pennsylvania's Department of Human Services is trying to make its long-term care services better, in the wake of crushing death tolls at its facilities at the peak of the first wave of the COVID-19 pandemic.
On Wednesday, the Department announced it would be giving funding to nine academic health systems across the commonwealth to work "in partnership with local regulatory agencies and long-term care facilities in the development of COVID-19 readiness and response planning."
The effort is known as the Regional Response Health Collaboration Program, and will be funded through coronavirus response dollars the General Assembly authorized. The participating health systems will get $175 million for their work. Thomas Jefferson University and the University of Pennsylvania, chosen as the southeast participants, together got the largest share of the funding: $65.8 million.
In its announcement, DHS noted that more than 45,000 people live in Pennsylvania personal care and assisted living facilities, and more than 80,000 live in nursing homes.
Those Pennsylvanians have made up a huge portion of the commonwealth's COVID-19 cases and deaths. Of 94,873 total confirmed cases, the state reports that 18,384 have been in nursing and personal care facilities. Of 6,957 deaths, 4,767 have been in those facilities.
Montco struggles with testing, cooperation with contact tracing
Montgomery County officials say, thanks to quickly rising COVID-19 cases across the US, it's having significant problems getting timely tests back from its primary lab vendor, Quest Diagnostics.
The county is reporting that it has confirmed 59 new COVID-19 cases since yesterday, for a total of 8,861 — but County Commissioner Dr. Valerie Arkoosh noted, 41 of the tests were conducted between July 1 and 10, and weren't reported sooner because of "serious and very frustrating" test delays.
Test results in Montgomery County are, at times, taking seven to 10 days to be returned.
"Earlier today I had a call with Quest Diagnostics," Arkoosh said in her weekly press conference. "I expressed my deep anger and frustration with this situation, and conveyed to them that this is unacceptable for the residents of Montgomery County."
Quest, she said, attributed the delays to an "explosion" of new cases nationwide, and said it was working to speed things up.
Montco is still considering switching labs, Arkoosh said.
She also said case spikes in places like Florida and Arizona should serve as a cautionary tale, and urged county residents to take self-quarantine seriously if they're exposed to the virus, and to cooperate with contact tracing.
The county has had isolated issues with both of those asks.
In one incident, a youth sports coach who tested positive for COVID-19 continued coaching during his infectious period and did not consistently wear a mask or maintaining social distance. During the infectious period, the coach also attended a party, but would not tell the county who was at the party for contact tracing.
In another instance, a large graduation party with more than 100 people in attendance and little social distancing is suspected of exposing multiple people to COVID-19. Arkoosh said the county wasn't able to conduct contact tracing because party attendees would not share the names of people there.
"If you test positive, please cooperate with contact tracing," Arkoosh said. "We do not reveal who the positive person is, but it is imperative that we figure out who may have been exposed."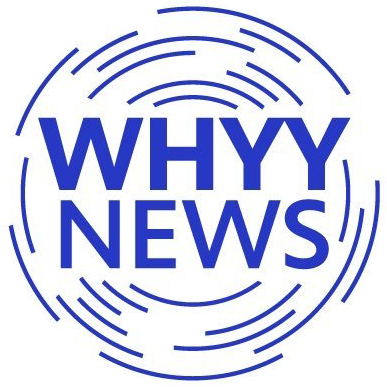 Get daily updates from WHYY News!
Whither the Birds?
After officials' announcement that large events in Philadelphia would be canceled for the next six months, they're clarifying that the order only applies to events on public property that require city permits.
Stadiums and other private property are exempt. And despite initial, widespread interpretation that they'd still have gathering sizes limited, city leaders now say it remains an open question if sports teams — for instance, the Eagles — will be permitted to have fans at their games.
"The Eagles and the City of Philadelphia remain in close communication," Mayor Jim Kenney's office said in a statement. "Both entities are committed to the health and safety of the players, employees, fans, and community."
The office said Eagles officials are planning for a "variety of scenarios" that comply with league, city and state guidelines.
Officially, Philadelphia's "modified" green reopening phase prohibits events with more than 50 people, and that rule does apply to the Eagles' Lincoln Financial Field home.
But, city officials wrote, "this is a fluid situation, and this policy is under constant review."