Pa. coronavirus recovery: All large events in Philly canceled for six months
Updated 6:48 p.m.
–
Are you on the front lines of the coronavirus? Help us report on the pandemic.
As of Tuesday, the Pennsylvania Department of Health recorded a total of 93,906 confirmed cases of COVID-19, including 6,931 deaths.
Philadelphia reported 148 new cases on Tuesday for a total of 27,723. The city reported 6 new deaths for a total of 1,637.
All large events in Philadelphia canceled for six months
All large public events that attract people from outside Philadelphia will be canceled the next six months, including the Thanksgiving Day parade, the Mummers Parade and the Broad Street Run, which had already been postponed to October.
At a briefing on Tuesday, Philadelphia Mayor Jim Kenney announced the moratorium would continue until February 28, 2021. This does not apply to demonstrations, other activities protected by the First Amendment, private outdoor events like weddings with fewer than 50 guests, or recreational sports with fewer than 25 people. Theatres will still be closed. The city is not accepting applications for block party permits. Restrictions on indoor events apply to those in the convention center as well.
Outgoing managing director Brian Abernathy said large events like parades, concerts, and festivals are planned months in advance with the city's Office of Special Events, so he does not expect enforcement to be a problem. He said the city has spoken to event producers who were not surprised by the moratorium, and some were relieved because he said they agree this is the right thing to do for public health.
Health Commissioner Thomas Farley said he has seen the protocols for sports leagues like the NFL, and that they look good, so teams can play games, but there is no safe way to have crowds, or tailgating. He said not having large public events is part of a strategy to survive until there is a vaccine.
Kenney said if people were to still organize events despite the moratorium, the city would try to convince them otherwise.
Farley said that of the new COVID-19 cases in Philadelphia, around 40% are people under the age of 30.
Of all the deaths, 51% were nursing home residents. The mortality rate per capita for African Americans is 50% higher than that of white people. But he added that infections have ended in most nursing homes in the city: two-thirds have had no COVID-19 cases in the last four weeks.
"The nursing homes right now are looking very quiet and that's a good thing," Farley said.
Jails have also gone weeks without people showing symptoms of COVID-19, but last week one prisoner tested positive, so officials screened other prisoners and found 23 people with the virus without showing symptoms.
This past week, the city tested an average of around 2,100 tests a day across 55 sites, and hopes to test more in the future. Farley said people have also reported long delays in getting the results of COVID tests, and the city found that two big out-of-state labs, LabCorp and Quest, took a day to report negative results, but seven days for positive results. These two tests do about a quarter of the tests in Philadelphia. Therefore, anyone who is tested should isolate themselves until they get a result.
Bucks County pharmacy accused of price gouging for masks
Pennsylvania Attorney General Josh Shapiro said his office received tips that Yorke Pharmacy in Levittown was selling N95 masks for $20 each during the pandemic. Shapiro's office said in a release that the pharmacy agreed to pay $1,500 in penalties and $210 in restitution to people who bought the masks.
Digant Desai, a pharmacist and an owner of the pharmacy, said they did not take part in price gouging, and signed the settlement to avoid a drawn-out legal battle.
He said his pharmacy usually does not stock N95 masks, but people started calling in late February asking for them. Desai said he managed to get some from distributors, at a cost of around $13 per mask, at a time when other stores, including Walmart and Amazon were not selling any.
Desai said he ordered two boxes and decided to sell them at $20 per mask, for a gross profit margin of 35%. He sold 30 of the masks, but then the local authorities got in touch, ordered him to stop, so he did. That's what the pharmacy's Facebook page posted in late March when some people left comments complaining about the price of masks.
"Where is the price gouging? … in fact, I felt good that I'm able to get (the masks) and help the community," Desai said.
He said his business has been in Bucks County for 29 years.
The attorney general's office said that prior to the state of emergency during the pandemic, retailers sold the masks for a profit of $1 or less, so making $7 per mask is still considered price gouging. The office added that they acknowledge the increased supplier cost, and will "take appropriate action on others in the chain of distribution, if warranted."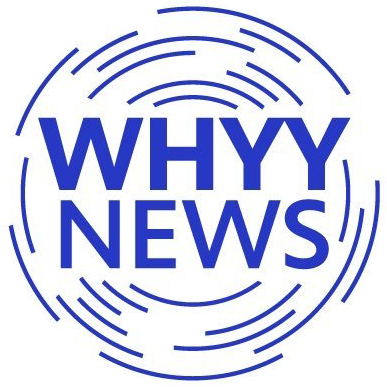 Get daily updates from WHYY News!