Nurses reach new contracts at St. Christopher's, Einstein, Mercy Fitzgerald hospitals; St. Mary still unresolved
Earlier this month, nurses at 4 hospitals authorized strikes over safe staffing ratios, other issues. St. Mary nurses and Trinity Health have yet to agree.
Ask us about COVID-19: What questions do you have about the current surge?
Earlier this month, nurses at four Philadelphia hospitals voted to authorize a strike. The stakes couldn't have been higher: Coronavirus cases were spiking across the region, and the nurses' main concern was whether there would be enough staff on the floor to handle the surge.
Now, as case counts continue to rise, the unions at all but one hospital have secured contracts with management.
The 260 nurses at Mercy Fitzgerald Medical Center in Delaware County voted to authorize a strike in early November after nearly a year of negotiating their first contract. The nurses voted to join the Pennsylvania Association of Skilled Nurses and Allied Professionals after Trinity Mid-Atlantic took over the hospital in 2018.  After reaching a stalemate, the nurses scheduled a walkout for Nov. 17 but managed to reach an agreement with Trinity just days before.
The final four-year contract addresses the nurses' two primary issues: safe staffing ratios and wages. It offers raises over the life of the contract: 3% in each of the first three years, and 4% in the last. Nurses say competitive pay will improve staff retention, tying it directly to safer nurse-to-patient ratios — their second concern. The contract increases the number of nurses who are on call in the case of patient surges and ensures that there are always staff specifically assigned to transport patients so that nurses don't have to leave the bedside to do so.
"Our nurses are incredibly dedicated to our community, to our patients, to our hospital and to each other," said Mercy Fitzgerald Hospital Nurses Association Co-President Anne Marie Dallago. "We are very happy that as COVID numbers rise, we have a contract in place that protects nurses and patients alike."
In a statement, a spokesperson for the hospital's owner, Michigan-based Trinity Health, acknowledged the deal.
"This new contract is a part of fulfilling our commitment to maintaining fair and sustainable benefits, wages, and working conditions for all our colleagues and is good news for our nurses, colleagues and community."
Trinity Health did not make anyone available to discuss contract negotiations at Mercy Fitzgerald or St. Mary Medical Center in Bucks County, which it also owns and where contract negotiations did not go as smoothly.
The 800 nurses at St. Mary also voted to unionize about a year ago, and their central reason for doing so was to secure safe staffing guarantees. After a deadlock at a final bargaining session that nurses reported lasting until 3 a.m., the nurses walked out on Nov. 16, spending two days picketing outside the hospital. To keep the hospital running, Trinity hired nurses through an agency to take their place for five days, effectively locking the staff nurses out for three. The St. Mary nurses criticized that move, pointing out that the replacement nurses were from out of town and were not subject to the governor's quarantine restrictions for traveling to Pennsylvania.
The staff nurses returned to work on Sunday,  but no further negotiations have been scheduled.
"St. Mary remains committed to bargaining in good faith to reach agreement on a fair, consistent and sustainable initial contract for St. Mary nurses," a Trinity representative said in a statement.
The emphasis on safe staffing has become a rallying point among nurses across the country, inspiring unionization drives and efforts to get staffing "grids" into contracts that would hold hospitals accountable for maintaining a certain nurse-to-patient ratio. The issue is especially pressing now, as COVID-19 patients require additional care and attention.
"Having a shortage of staff means that every COVID patient cannot have that level of care and people may die because of that," said Rebecca Givans, a labor studies professor at Rutgers University.
Researchers have noted that despite case rates being much higher than they were in the spring, the number of COVID-19 deaths is lower now, in part, because hospitals and their staff have not yet been overwhelmed.
Shielding against a fast-changing health care market
Just days after the nurses at St. Mary walked out, the 1,100 nurses at Einstein Medical Center in Philadelphia reached a deal with the hospital's owner. Nurses there had settled their first four-year contract in 2016 and had been negotiating a second for the past 11 months. Emergency department nurse Julia Kristan said the more realistic a work stoppage began to look, the more responsive management was to the nurses' requests.
'They know we are organizing with a very real strike potential," said Kristan, who has worked in the emergency department for eight years.
"We recognize that negotiations this year took longer and were complicated by the COVID-19 pandemic," wrote an Einstein Healthcare Network spokesperson in a comment. "The bargaining committees have worked hard to reach a fair, competitive contract for the nurses and the organization."
One of the most important things for the nurses was successorship language, ensuring that the contract would continue in the event of a sale. Einstein wants to merge with Jefferson Health, in a move the Federal Trade Commission has sued to block on antitrust grounds. Even if the merger doesn't go through, the Philly health care market is volatile, and nurses said they were thrilled to secure their hard-earned benefits in the event management transfers.
The Einstein contract also won safe staffing language, paid time-off allotment, and experience recognition for senior nurses.
At St. Christopher's Hospital for Children, the nearly 700 nurses represented by PASNAP reached an agreement with Tower Health late Tuesday night, another successorship victory for the nurses.
Reading-based Tower and Drexel University bought St. Christopher's last year after its owner, Philadelphia Academic Health System, declared bankruptcy and closed Hahnemann University Hospital, which it also owned. St. Christopher's was the profitable institution among the two.
Immediately upon taking over management at St. Christopher's, Tower clashed with its nurses, who asked the new owner to acknowledge the paid time off they had accrued over years under previous ownership. Tower would not, rendering hours worked and time logged, including to take maternity leave, lost to the nurses.
"We have a great team of nurses at St. Christopher's Hospital for Children and are grateful that they overwhelmingly voted to accept a new contract," Tower Health said in a statement. "Our negotiations produced an agreement that recognizes the important role of our nurses and strengthens the Hospital."
Tower has indicated that its mounting debt and increasing losses, exacerbated by the pandemic, are leading it to consider selling its six Philadelphia-area hospitals.
The new contract ensures that the nurses' jobs, earned paid time off and their contract is guaranteed to remain intact if St Christopher's is sold.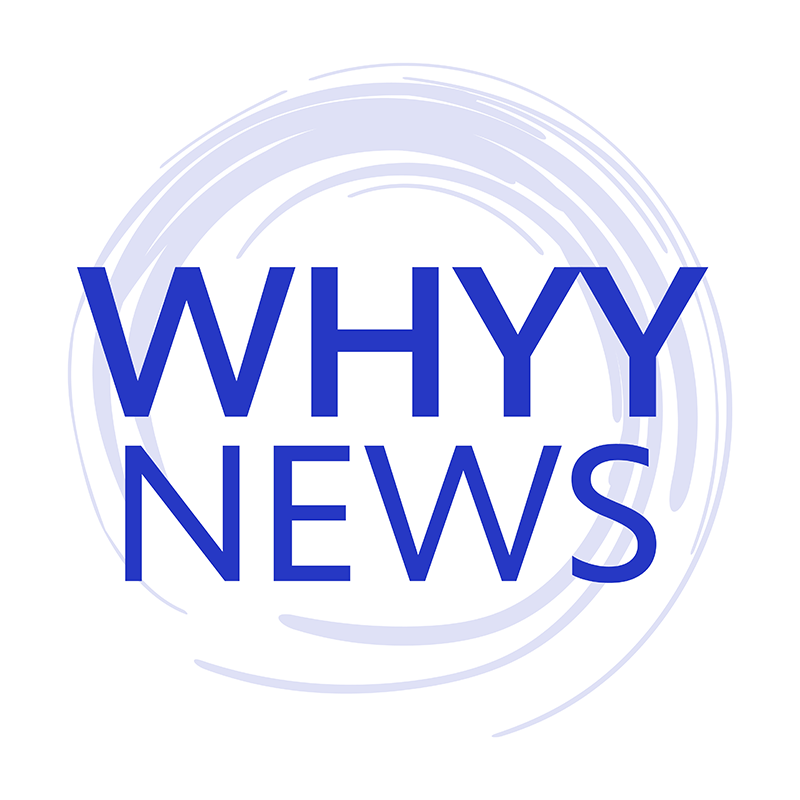 Get daily updates from WHYY News!
WHYY is your source for fact-based, in-depth journalism and information. As a nonprofit organization, we rely on financial support from readers like you. Please give today.