What the region's hospitals are seeing as COVID-19 roars back
Health system officials in Pennsylvania, Delaware and New Jersey describe conditions on the ground now, and how they compare to the spring's first wave.
Ask us about COVID-19: What questions do you have about the current surge?
Citing statistical models, Pennsylvania Health Secretary Rachel Levine said Monday the state could run out of ICU beds within a week.
One of those models, from the Institute for Health Metrics and Evaluation at the University of Washington, estimates that will happen next Monday, Nov. 30, in Pennsylvania, and in late December in New Jersey and Delaware.
The models have been right so far, according to Tony Reed, executive vice president and chief medical officer for Temple University Health System and Temple University Hospital in Philadelphia. He said the number of COVID-19 cases at Temple Health has been increasing at about the same rate as the surge in March and April.
"It's also following the pattern of the predictive models that are out there," Reed said. "They're all fairly consistent in predicting exactly what's happening."
In interviews with WHYY News over the last week, officials at hospitals throughout the region described what they're seeing as coronavirus case numbers climb yet again.
Almost at capacity
For Lea Rodriguez, chief nursing officer at Prime Healthcare's Lower Bucks Hospital in Bristol, the peak at which cases become unmanageable is rapidly approaching.
"What happens is that a lot of our patients are testing negative, and then sometimes, in a three- to four-day span, they're coming back into the ER and they're testing positive," Rodriguez said.
When WHYY called, Lower Bucks had 13 positive cases and 5 PUIs (patients under investigation), with 40% in the ICU, she said. "That's a lot for a hospital our size."
Although shortages of personal protective equipment are no longer a problem, staffing at Lower Bucks could be, Rodriguez said. Monitoring a COVID unit is exhausting, both physically and mentally, she noted.
"We may have enough space and capacity, but we don't have the staff to appropriately care for those patients," Rodriguez said. "The staff are great, and they're more than willing to come in and help, but there's only so many nurses, only so many respiratory therapists, only so many doctors that can go around and take care of patients. We're kind of maxed out."
Delaware County, unlike its neighbors, does not yet have its own health department and is once again facing a surge in coronavirus cases. Crozer Health, a four-hospital network — Crozer-Chester Medical Center in Upland, Delaware County Memorial Hospital in Drexel Hill, Springfield Hospital, and Taylor Hospital in Ridley Park — said inpatient beds are operating around 75% capacity.
"Crozer Health across all of our hospitals [is] getting busier for the last six weeks or so. And certainly in the last two weeks, it's been accelerating quite a bit. We have about a third as many patients as we had in the peak in the spring in the hospital," said Chief Medical Officer Gary Zimmer.
Due to the recent rise in cases, each of the hospitals is close to capacity for critical care and heart monitor beds, Zimmer said.
But although the number of positive COVID-19 cases is rising, the situation now is different than it was during the first wave of the virus in the spring, regional hospital officials told WHYY. All the health care systems said their staff have learned from the past few months and are better prepared in terms of knowing how to treat patients, being able to test more patients more quickly, and having better supplies.
Rohit Gulati, executive care president and chief medical officer at Einstein Healthcare Network, said the system has a plan for making its medical center in North Philadelphia the network hub for COVID-19 patients and expanding intensive care beds as necessary by converting beds in pre-operative and post-operative recovery areas in phases.
"In the spring, it seemed like all the phases just blurred into one, just because it was so fast, so quick. By the time we filled up four beds, in the next week, we were filling up 8 extra beds and then 15 extra beds, it went very, very fast outside the ICU," Gulati said. "Right now we … are in early phase one, so we can plan it a little bit better, safer and easier, this time around."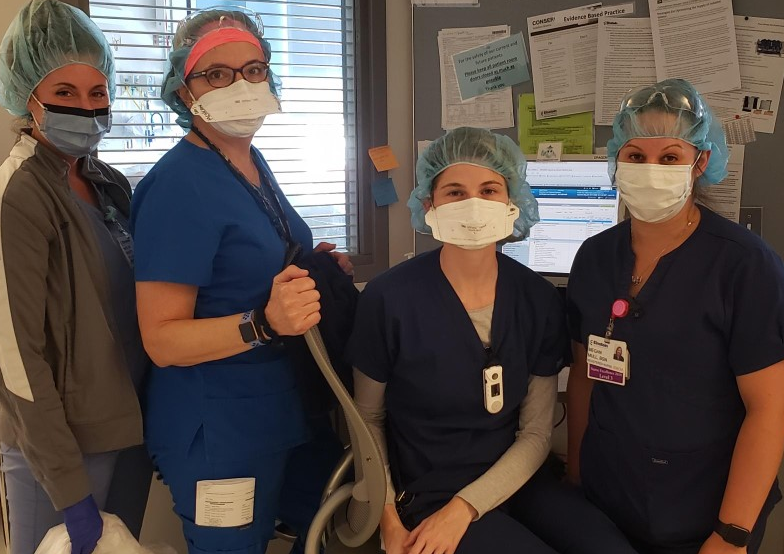 Converting other beds into ICU beds
Tony Reed, of Temple Health, said that system also has beds that can be converted into intensive care beds, with all the monitoring and ventilator support needed. He said Temple did not use all its intensive care beds in the spring, but did come close to reaching hospital capacity.
Reed added that Temple Health recently hired 100 nurses.
John Matsinger, executive vice president and chief operating officer at Virtua Health in South Jersey — which operates hospitals in Camden, Marlton, Mount Holly, Voorhees and Willingboro — said that the health network can convert entire buildings into intensive care units if necessary. But they are not seeing as many COVID-19 patients in need of the ICU compared to the spring, when four out of the five campuses opened additional ICUs, he said.
If needed, hospitals in the region that don't have enough room can also divert patients to other facilities — something that occurred in Delaware County and New Jersey in mid-November.
A different patient population
"If you look at the numbers in the community of positive tests, they're extremely high," said Lewis Nelson, chair of emergency medicine at Rutgers Medical School. "The number of people coming to the hospital with symptoms is fairly low, the number of people being admitted to the hospital is fairly low … in April, we had well over 200 patients in the hospital with COVID, now we're in the 25 to 30 range."
Compared to the period from June to October, when only a few patients a week would need to be hospitalized after positive COVID-19 tests, late autumn has brought a significant spike. But even though the positive test rate is high, the ICU cases — and the mortality rate — don't yet match what hospitals saw in the spring. That's due to a variety of factors, said Patrick Lenahen, chief medical officer at Roxborough Memorial Hospital in Northwest Philadelphia.
"We're picking the disease up earlier in its [development], we're using better drugs, and we're not seeing those very elderly sick patients so often … we're seeing patients who are younger, healthier, can recover better," Lenahen said.
At Vybe Urgent Care locations, where many in the Philadelphia area have sought PCR (polymerase chain reaction) and antigen tests regularly, demand has increased — but so has capacity.
"Right now, between PCR and rapid [antigen] tests, we're testing about 1,000 people a day," said Peter Hotz, Vybe president and CEO, adding that the divide between the two test types was essentially even now. "Back in the spring, we were only doing 250 PCR tests a day."
That test availability helps hospitals, as well.
"On the positive side, testing is more readily available now compared to April or May," said Roxborough Memorial's Lenahen. "On the negative side, we are seeing increasing turnaround times from commercial labs with the recent surge in COVID-positive patients."
Michael Benninghoff, medical director of ChristianaCare's medical intensive care unit at Christiana Hospital in Newark, Delaware, said the hospital system can better and more readily identify COVID-19 patients as testing has improved.
"Now, we can quickly rule out coronavirus and put patients in the appropriate bed, and have units reserved for coronavirus patients," Benninghoff said. "What we did in spring was put everybody in one or two units. But now, with the quicker turnaround with testing, we don't have unnecessary boarding of patients."
Knowing which treatments work
Doctors have learned a lot since spring about the best treatments for patients, said Bill Chasanov, an infectious disease physician and the COVID-19 response medical director for Beebe Healthcare in southern Delaware.
"Back in March and April, there were very loose recommendations and guidelines. Everyone was talking about azithromycin and hydroxychloroquine. We now know from good scientific studies that those drugs have not shown to help the outcomes of patients that have been infected with COVID-19," Chasanov said.
"We had not been talking about remdesivir in March and April," he said. And now, remdesivir is a Food and Drug Administration-approved drug — meaning hospitals can more easily order the treatment without any back orders.
Some health systems now treat COVID patients with a combination of the immunosuppressant drug tocilizumab and steroids. Hospitals also use high-flow nasal cannula oxygen, which does not have to be used in an ICU, rather than ventilators.
"We also initially thought steroids might not have as big of a role as they do now in treating the infection. And we have monoclonal antibodies, which are kind of the buzz right now as far as a treatment standpoint. So a lot has changed in the care of COVID-19 patients, which overall has helped mortality in the world and the United States," Chasanov said.
Gary Siegelman, chief medical officer of Bayhealth in Kent and Sussex Counties in Delaware, said treating COVID-19 patients was "guesswork" during the beginning of the pandemic. Now, the physicians have more confidence about what works and what doesn't.
Better supplies of PPE, but still a need to reuse
During the first wave of coronavirus, hospitals across the country faced shortages of supplies like gowns and N95 respirator masks. Now, the health systems have spent months stocking up. They still reuse equipment like N95 masks, following guidelines from the Centers for Disease Control and Prevention. Julia Kristan, an emergency room nurse at Einstein Medical Center Philadelphia, said staff there wear those masks all the time now.
"They were initially designed to be a single-use, single-patient item, and now we wear them for 12.5 hours for our shift, and we are encouraged to recycle them between 3 and 5 times to get the maximum utilization out of the product," she said. "If you had told me I'd be doing that two years ago, I would have said you're joking."
'Disheartening' to see COVID fatigue
Kristan said it has been hard in the past two months.
"When the pandemic started, we were all in survival mode, and it was … just go from one emergency to the next and just keep going," she said. "We've gone through the summer, the numbers really didn't go away, and I kept my quarantine bubble very small just because I'm constantly exposed to COVID patients in the emergency room. And I had a tough time moving into fall and seeing this is still going on and it's going to come back."
"We know what to expect now," said Dave Schmidt, chief nursing officer at Prime Health's Suburban Community Hospital in Norristown. "I think we got through the first wave on caffeine and adrenaline … [but] I think there's a COVID fatigue now, where we're seeing people not masking, not social distancing, having social gatherings, looking forward to Thanksgiving. And it's just disheartening to see that happening, when as health care workers we've seen the results and the consequences of that inaction."
"I'm worried that people are getting tired, the community is getting tired, that people won't be as cautious," said Patrick Lenahen of Roxborough Hospital. "Are we ready for it, do we have a plan for it? Absolutely. But I really hope that we can tamp down the number of cases and flatten the curve."
"We're really preparing our staff for the second surge," said Jon Stallkamp, chief medical officer at Main Line Health, with four acute-care hospitals — Lankenau Medical Center, Bryn Mawr Hospital, Paoli Hospital and Riddle Hospital.  "[But] we've been running this marathon nonstop."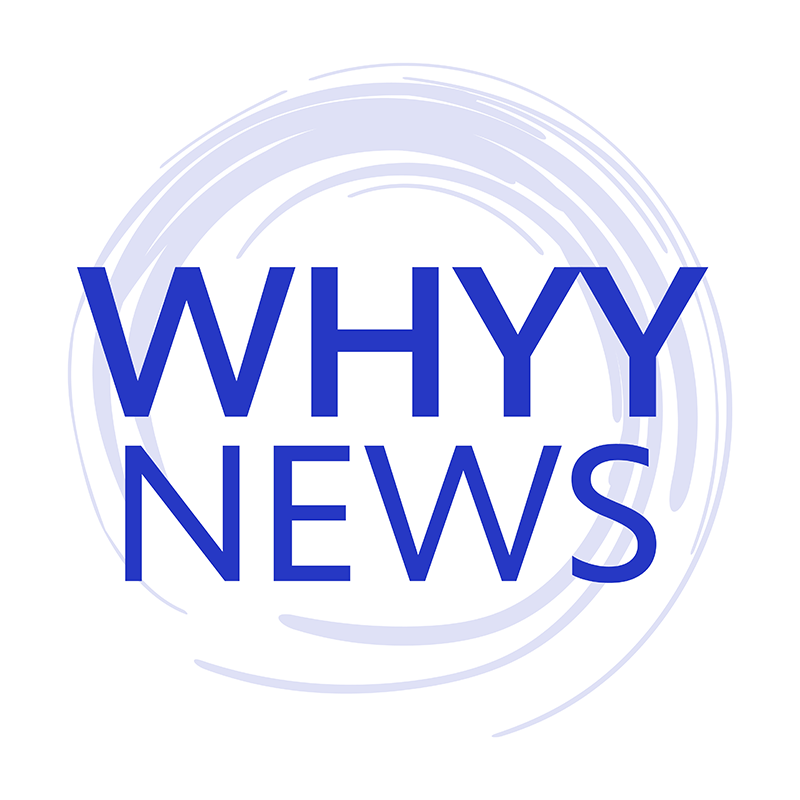 Get daily updates from WHYY News!
WHYY is your source for fact-based, in-depth journalism and information. As a nonprofit organization, we rely on financial support from readers like you. Please give today.