How much coronavirus are we willing to live with?
As cases rise again, individuals are being left to decide how much virus is too much — just as the pandemic feels distant and the cost of staying home, high.
Listen
4:12
She's embarrassed to admit it, but there were moments over the summer when Adriana Kaplan almost forgot about the pandemic. At first, the Philadelphia native took the coronavirus very seriously: She had all her groceries delivered and worked her software engineering job from her South Philly home. She didn't really leave the house for the first two months.
By the end of May though, she was starting to get restless. "I'm not good at just sitting at home," said Kaplan, 29. "I felt trapped."
Slowly, she began inching her way out of the house, first buying groceries at the corner store during off hours, when she expected fewer shoppers. She started hanging out with her neighbors outside again — first with masks, then without. She went into work a few times, and before long was heading in most days. She traveled home to visit her parents. She went on dates. It started to feel like maybe the pandemic wasn't as serious as she'd thought.
"Nothing was happening to me, I wasn't hearing anybody close to me having it," Kaplan said. "The longer it went on, the more distant it felt."
Right now, COVID-19 is killing an average of 24 people a day in Pennsylvania. For context, that's twice the rate of opioid overdose deaths in 2019. In Philadelphia, for most of October, about one person per day died from COVID-19, comparable to the number who die from gun violence here, depending on the year.
Over the summer, Pennsylvania and city officials seemed to be willing to absorb those tallies, however uncomfortable, to afford some sense of normalcy in daily life.
Now, as the cooler weather pushes people indoors, case counts are rising again, with more deaths likely to follow. With roughly 1,200 people hospitalized for COVID-19 across the state, hospitalizations are triple what they were at their low point near the end of September.
Elected officials are reluctant to impose another lockdown or to invest in more preventative measures, however. Instead, they are leaning heavily on individuals to make the right decisions to curb the virus's spread as we wait for a vaccine — to heed mask-wearing and social distancing rules, even as it becomes more difficult to do so.
Yet for many, like Kaplan, the consequences of limited movement feel much more acute than the impact of the virus. We may be relying on everyone doing their part to stop the spread at a time when we are simply not afraid enough anymore for that to work.
Why not just lock down again?
Pennsylvania officials have expressed reluctance to implement any sort of sweeping stay-at-home order like the ones issued in the spring. In fact, just the opposite: As case counts have crept up, regulations have often loosened.
On Sept. 30, Philadelphia Mayor Jim Kenney announced indoor dining capacity would increase to 50% in the city, even as cases averaged 123 a day — a 25% increase from the week prior.
On Oct. 23, Pennsylvania reported more new coronavirus cases than on any other single day in the pandemic to that point. Gov. Tom Wolf said he'd consider targeted closures, but that he had no plans for a large-scale lockdown.
City Health Commissioner Thomas Farley expressed doubt about a lockdown's efficacy, in part because data collected from contact-tracing interviews showed much of the transmission happening at small gatherings — dinner parties, lunches with colleagues, bridal showers.
"Right now, most of the spread appears to be occurring in private houses and places that would not be under the control of our restrictions," Farley told reporters last week. "So it's not clear what additional restrictions we should put in place right now."
This reluctance may also be drawing from a mounting body of research that shows lockdowns aren't what persuade people to stay home — fear is.
In Iowa, which never fully locked down, the economy still suffered because not enough people were willing to go to movie theaters or bars to keep them operating. Researchers used cellphone data to compare foot traffic to businesses in counties with shelter-in-place restrictions with counties where businesses remained open. They found that the amount of economic participation was more closely tied with the COVID-19 deaths in the county than whether businesses were actually open.
"Even without policy decisions, if case rates go up, people worry that they are going to get it or their family is going to get it and they start taking on precautionary behavior on their own," said Dr. Atheendar Venkataramani, a physician and health economist at the University of Pennsylvania's Leonard Davis Institute of Economics.
"While these small gatherings are happening, I would anticipate that they would start to slow down as case rates increase. So people themselves are putting the clamps down on their activities as they perceive higher risk," Venkataramani said.
The problem with this strategy is that individuals are not great at assessing risk. Research shows people are more likely to think something will happen to them when they can easily picture it: maybe it's happened to them, or they've seen it happen to someone else.
"For millions of years, we learned what was risky from our own personal experience," said Gretchen Chapman, a psychologist and decision researcher at Carnegie Mellon University. "Now, we're supposed to learn about risk by looking at public health department websites to see how the cases are going up. Our cognitive system is just not set up to respond to that input for risks."
Though many in Pennsylvania are not seeing the consequences of COVID-19 infection, they are seeing for themselves the very real consequences of limited activity. Eight percent of Pennsylvanians are out of work. Mortality from causes other than COVID-19 has soared; people are seeking less health care for acute conditions. There is a documented increase in psychological distress resulting from isolation, job loss and illness. Because of this, in the time it would take for the human perception of COVID-19 illness risk to catch up to reality, many more people would likely have to die. In that sense, a targeted lockdown could be a helpful signal to the public that we are entering a danger zone.
But for businesses to survive another lockdown, most would need to be paid to remain closed. Though funding from the federal CARES Act offered a boost the first time around, that money has mostly been spent. Any hope for a third federal stimulus package to keep businesses afloat seems to have evaporated into a political fog. That makes even targeted lockdowns difficult to imagine.
"It's a policy failure that people have had to negotiate this decision about getting sick versus other aspects of their lives and we're not helping them," said Venkataramani. "I just think it's crazy to not return to stimulus, return to testing."
Isn't there something else we could do?
Even if a vaccine becomes available in a few months, much uncertainty remains about its efficacy, availability and length of immunity. Because of this, many experts say more must be done to increase our arsenal of prevention and disease surveillance strategies while we wait for a vaccine — and as a safeguard after we have one.
Early on in the pandemic, there were a lot of innovative ideas floating around about high-frequency testing. Imagine knowing you could be safe at school, or on a college campus, or at your job each day because of a daily testing system that detected infections early and weeded out positive cases before the virus had a chance to spread.
"I don't think we've really tried to scale up testing in a way that would make it easier to negotiate our day-to-day interactions," said Venkataramani.
The positivity rate in Pennsylvania is at about 10% — meaning over the last week, one out of every 10 tests performed came back positive. That's twice the rate the World Health Organization recommends for safe reopening of businesses. Pennsylvania's neighboring states are testing way more per capita than the commonwealth: New Jersey, New York and Ohio all test at at least three times the rate Pennsylvania does.
Others advocate for more innovative control measures, like what's known in the public health world as "source control." Examples of this include testing wastewater in college dorms to detect the virus in residents before symptoms develop, and increased ventilation indoors.
"Sewage treatment plants have cholera and typhoid bacteria coming through all the time, but we've never been vaccinated," said Bruce Davidson, a pulmonary disease specialist in Washington.
"They're out there, but they don't make us sick because they're controlled at the source," he said.
Davidson, who was Philadelphia's "tuberculosis czar" during a 1990s outbreak of the airborne disease, advocates for similar strategies to control the new coronavirus, SARS-Cov-2. He pointed to recent studies showing that mouthwash kills the coronavirus in a petri dish. While that may not be a reliable cure for the virus if someone has already contracted it, Davidson thinks gargling nightly would work to kill viral particles in the throat before they trickle down and reach the lungs, substantially reducing instances of pneumonia and the severity of cases.
Davidson has also pushed hard to install UV lights in public spaces to disinfect the air. The technology is used to disinfect masks in hospitals so that they can be reused; the concept here is to hang the lights in waiting rooms, pharmacies or other enclosed spaces so they can zap viral particles in the air. The strategy was widely used in tuberculosis clinics in the United States and is still implemented in other parts of the world where TB is more common.
Davidson said that given the politicization of masks, we can't rely on people wearing them as the only strategy to curb the spread of the virus. We have to implement other source controls to meet people where they are.
That leaves it up to us
Absent plans for a lockdown or substantially increased surveillance and source control, we are left to rely on human behavior to stop things from getting out of hand again.
A pandemic is a public goods problem. It requires the cooperation from many to yield a positive outcome for everyone, even if acting that way might not be in each individual's self-interest.
Young, otherwise healthy people may not feel they are putting themselves at much risk if they go maskless or hang out in larger groups. But because contracting the virus means becoming a vector, everyone must remain vigilant in order for protective measures to work.
The thing is, vigilance is exhausting. That's why we shouldn't leave "public goods problems" up to individuals to decide, said Gretchen Chapman, a psychologist and decision researcher at Carnegie Mellon University.
"We don't leave taxes up to the individual," said Chapman. "That would not work. People would not do that."
It's only natural then that people are having a hard time keeping their entire community in mind as they think about how they move through the world. Easier, said Chapman, is for people to observe patterns in their own behavior and, if the results don't lead to infection, come to a logical conclusion that what they are doing is safe.
That's what happened to Adriana Kaplan. She didn't have stories of bodies piling up at morgues or a friend's parent on a ventilator — the daily reminders that the pandemic was still killing people. In fact, she had just the opposite: In the evenings, she'd often walk a block from her house over to bustling South Street, where outdoor tables had taken over the streets and life continued, almost as before.
The more Kaplan engaged in risky behavior without negative consequences, the less she thought about the coronavirus as a public goods problem.
Pandemics don't just disappear
That dynamic is not unique to this pandemic, said Robert Aronowitz, chair of the University of Pennsylvania's Department of the History and Sociology of Science. He said pandemics and epidemics don't usually end in a biological sense — they are simply foisted onto a group that is already marginalized.
"AIDS hasn't gone away. There's new cases of AIDS all over the place popping up," said Aronowitz. "There's a sense among straight middle-class people that it isn't going to hit them in their lifetime, but what learning to live with that has meant is just ignoring the populations who are vulnerable."
Those who can afford to forget, do.
A couple of weeks ago, Adriana Kaplan had a scare. She learned that a colleague she had spent a lot of time with had been exposed to COVID-19, sending her into quarantine. She was suddenly flooded with guilt about having been so cavalier, going maskless. It felt reckless.
"While I was doing it, I didn't feel like it was wrong, but looking back at it, I can see it probably wasn't the best choice," said Kaplan.
Now, as the winter approaches, she's planning to buckle down again. She canceled her plans to go to a Halloween party and a few weddings she had scheduled for later this fall. She's not happy about it, but she's actually glad she had the personal experience she did to jolt her back to reality — into remembering that the virus is still out there and still dangerous.
Without the scare up close, it had come to feel like someone else's problem.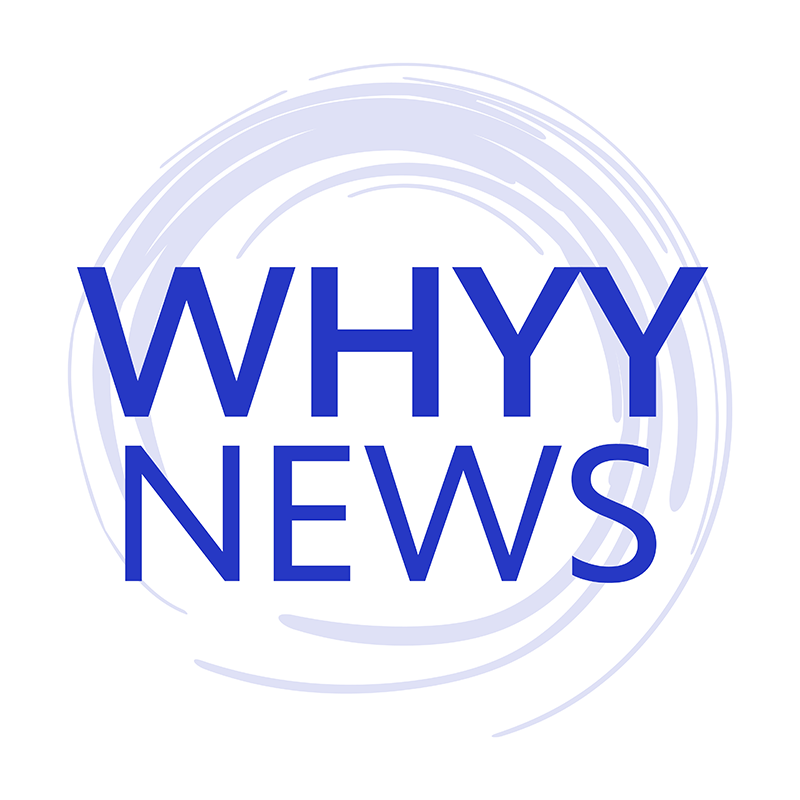 Get daily updates from WHYY News!
WHYY is your source for fact-based, in-depth journalism and information. As a nonprofit organization, we rely on financial support from readers like you. Please give today.