New SEPTA cards for Philly students; district plan for fall yet to be finalized
The cards are free for students in 7th grade and up who take the trolley, bus, or subway to school, with a max of eight uses per day.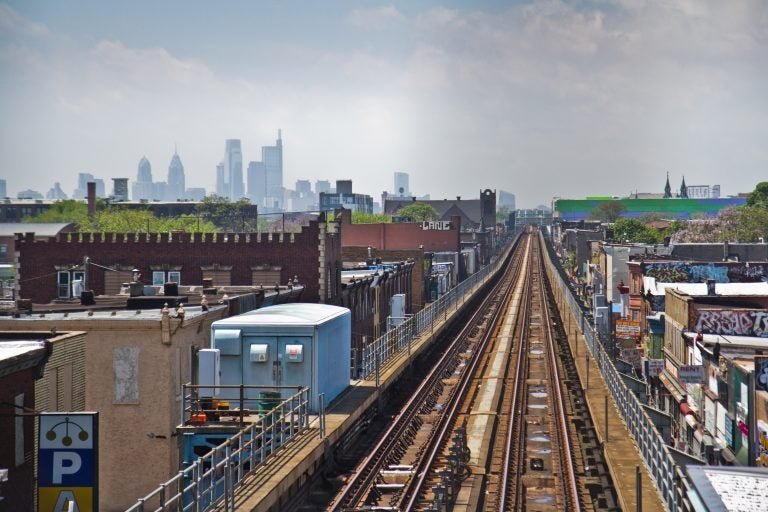 SEPTA is updating its system for how Philadelphia students pay for transit to commute to school.
Instead of using a new laminated transpass every week, public school students will pocket a plastic preloaded "Student Fare Card," similar to SEPTA Key, that they can use the entire year.
The cards are free for students in 7th grade and up who take the trolley, bus, or subway to school, with a max of eight uses per day. Students are supposed to only use the cards to travel to and from school, with a max of eight uses per day between the hours of 5:30 a.m. and 8 p.m.
Students can upgrade their card, with a fee, if they use regional rail or if their school schedule is different than the set times.
"We look forward to continuing our partnership with SEPTA to ensure that students can safely get to and from schools on a daily basis," said Superintendent William Hite during a Thursday press conference.
Asked about COVID-19 mitigation efforts, SEPTA General Manager Leslie Richards said the authority has continued the safety plans for students that it initiated in November 2020. 
SEPTA holds "cleaning blitzes," where crews perform deep cleaning during after-hours. Riders are still required to wear masks on platforms and on vehicles. SEPTA has also recently updated its air filters.
"Our buses, our trains, our trolleys are all well ventilated," said Richards. "Air fully changes every two to three minutes. To put that in perspective, dining facilities are required to do it every hour."
About 60,000 students typically rely on SEPTA to get to school. Amid the pandemic and ongoing gun violence, parents have worried about how to get their kids back and forth from the building, even if just walking.
In response, Richards shared that along with their COVID protocols, SEPTA is enhancing its security measures. Security guards have been added to certain stations in a pilot program, including along the Market-Frankford Line.
Awaiting finalized plan for September
Speaking about new legislation that gives every Pennsylvania student the option to repeat a grade this year because of the pandemic, Hite said the July 15 deadline for guardians to submit a request form "is a quick one," but added the district is "making every effort to ensure our families are informed."
According to Hite, the district will be sending emails, texts, social media messages, and robocalls to families Thursday to spread awareness of the opportunity.
Hite was also prompted multiple times about the district's virtual school option for the upcoming school year. He didn't share much detail, and said the district is still working on those plans.
He said the district's main goal is to get as many kids in the building as possible. "I'm not ready to talk about the virtual option because I want all children back into school on a full-time basis," said Hite.
As for safety guidelines in September, the district plans to follow guidance from the Centers for Disease Control and Prevention by keeping masks mandatory for students and teachers in classrooms, maintaining the three-foot rule for physical distancing, and testing adults and students for COVID-19.
District administrators are "anxiously awaiting" updated guidelines from the CDC.
In May, Hite said the district would not have enough space in all of its buildings to offer five days a week instruction if the CDC kept the three-foot standard in place.
Get more Pennsylvania stories that matter
WHYY is your source for fact-based, in-depth journalism and information. As a nonprofit organization, we rely on financial support from readers like you. Please give today.