How SEPTA is making transit safe for Philly's 60,000 student commuters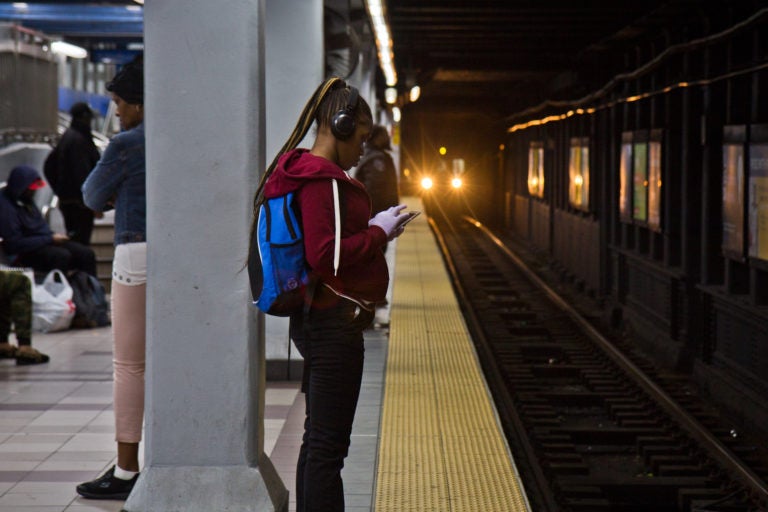 For eight years my journey to school was simple. My younger brother and I would travel just three blocks down from our home in South Philly to arrive at school. Once I entered high school, I had to learn how to commute using SEPTA — which station to use, the right bus to board.  The packed rush-hour trains shocked me but quickly, I grew used to watching the crowds dissipate a few stops outside of Center City. All I had to do was wait.
I graduated from Franklin Learning Center in 2019 and started my freshman year at the Community College of Philadelphia last fall, finding the rhythm of a new commute. The coronavirus pandemic obviously changed that.
Where once I used to rush to catch my train to school now I rush to turn on my computer. Like millions of students around the country, I adapted. But then my younger brother told me that he had been accepted into my alma mater. I felt a surge of fresh worry mixed in with my excitement over his admittance. At the time, the School District of Philadelphia planned to reopen schools in late August. I panicked thinking about the risks of exposure. My brother suffers from asthma, increasing his vulnerability to coronavirus. He would no longer travel three blocks away from our home, but 25 minutes in an enclosed space that would get very crowded.
Of course, I wasn't the only one concerned. FLC went digital along with the rest of the district.  But next month schools are expected to move to a hybrid schedule and, like his peers, my brother will rely on transit to get to class — and we will rely on the system and its riders to help keep him safe.
More than 60,000 students rely on SEPTA to get to school during a normal year. While this year won't look like the past, SEPTA General Manager Leslie Richards and her team are preparing for the return of students after Nov. 17, when schools reopen.  I discovered all this while making a short documentary for PBS Student Reporting Labs about how young Philadelphians feel about using SEPTA during the pandemic.
Richards told me the agency has put in place safety measures including mandatory masks for staff and riders and a system of constant disinfecting. Plus, SEPTA's air filtration system keeps the circulation flowing, a safety measure that makes trains and buses safer than many other public places.  SEPTA also introduced social distancing coaches who provide masks to busy commuters in the stations, should they choose to accept them.
Meanwhile, my school will still remain online for the spring semester and I will learn from home, despite the longing I have to speed walk to class and see my peers in person. It's a sacrifice I'm willing to take for my safety and the safety of others. When I look out my window, the leaves are busy turning yellow. Time goes on, and hopefully soon, there will be an end to this unprecedented time.
___
Dariana Garcia is a Gwen Ifill Legacy Fellow for PBS Student Reporting Labs and attends Community College of Philadelphia. During the pandemic, she reported on how COVID-19 affects young people in Philadelphia.