Race to watch: Kim faces GOP challenger Healey in N.J.'s redrawn 3rd district
Incumbent Andy Kim may be running in a redrawn district friendlier to Democrats, but GOP challenger Bob Healey is making his case for a change.
Ask us: As Election Day draws near, what questions do you have?
Three days after starting his second term in Congress, Andy Kim found himself on the floor outside of the Capitol rotunda.
"I just felt compelled to be able to do my part to try to get that beautiful building back in better shape," he said, adding that he didn't realize he was being photographed until the next day — after the Jan. 6 insurrection.
At the time, Kim was helping to pick up trash and other items left behind by supporters of former President Trump. It was after Congress certified the 2020 election results.
Kim said it was a "very powerful experience" hearing from thousands of people across the country after the photo went viral.
"Many of them never heard of me before," he said. "People all over this country that just felt like they needed to connect with me because they told me how important it was for them to see that photograph."
The moment, he said, reinforced his idea that people have "a hunger" for politics that is grounded in simple service. It's an idea that allowed him to win re-election two years ago by eight percent in a conservative-leaning district that voted for Trump; one of seven in the entire country, according to Kim.
"A lot of people… respect the fact that I came into this job from a career in public service," he said. Prior to politics, Kim was a diplomat under Presidents George W. Bush and Barack Obama.
Kim had always faced tough general elections, according to Micah Rasmussen, political analyst and director of the Rebovich Institute for New Jersey Politics at Rider University.
"Andy Kim is used to running in a district that's half Burlington and half Ocean," he said referring to the counties that comprise the current boundaries. "Those Ocean parts of his district were pretty unfriendly territory."
The 3rd congressional district looks very different from two years ago, thanks to redistricting.
It still includes almost all of Burlington County, but was redrawn to include parts of Mercer and Monmouth counties. Ocean County was redistributed between the 2nd and 4th districts. The 3rd also leans more Democratic now; by at least 60,000 registered voters when compared to Republicans and about 2,000 more when compared to unaffiliated voters.
Rasmussen said Kim gains towns like Lawrence, Hamilton, and West Windsor in Mercer County.
"Those towns are areas where a Democrat absolutely wants to run," he said. "The Monmouth County towns [are] not always so friendly terrain, but also a smaller part of the district."
Kim is mindful that he is in a more favorable district. But he is not taking that for granted as he runs for re-election.
"I learned one thing in the last couple of years that said, 'you don't make any assumptions about politics in America,'" he said, adding he is trying to meet as many people as possible to understand the needs of his newly drawn district, which now includes Hamilton Township.
"I want to just immerse myself in this district and engage and work hard," he said.
Kim also prides himself on the town halls that he holds regularly with his district, 55 overall as of mid-October.
His Republican challenger is Bob Healey, an ex-punk rocker who is chairman of the family's yacht and marine company. He said he met with constituents in all 53 municipalities in the district in a "Van Halen style tour."
"The things that I'm hearing from those people are very basic issues," he said. "'What are you going to do about my gas and grocery bill'…'I don't feel safe in my own town, what are you going to do about that,' and 'do you know what they're teaching my kids in school?'"
Healey said those are issues that people care about and claims that Kim has barely brought up.
"Regardless of where their party affiliation lies, these are the things people are concerned with," he added. "I think these are the things that people are going to vote on."
Another charge Healey has laid against Kim is that he has not been bipartisan, characterizing the 3rd as a "purple district."
"First thing he did when he got to D.C. was join the far left progressive caucus, which has such genius ideas as defunding the police and cutting the defense budget by 10%," he said. "He's voted 100% of the time with Joe Biden in his party. That's not being a bipartisan representative."
According to ProPublica, Kim has only voted against his own party 14 times in his current term. In his previous term, he voted against his fellow Democrats 32 times. Kim also broke with House Speaker Nancy Pelosi in pushing for a ban on stock trading for members of Congress.
Healey argues that Kim being a member of the congressional progressive caucus, which he claims "scapegoated law enforcement," has "horrible ramifications."
"When I talk to police officers throughout the district, there are more police retiring than ever before and less coming in," he said. "That's going to be a long-term problem for our country."
Kim has received the endorsement of the New Jersey Fraternal Order of Police. The New Jersey State Policemen's Benevolent Association endorsed Healey during the GOP primary. The PBA is also endorsing Healey in the general election, one of three endorsements that conflict with the FOP, according to New Jersey Globe.
The Democrat said that Healey has lied about his positions to fit a narrative.
"I've voted on legislation to increase resources to law enforcement…right here in this district and across this country," said Kim. "[Healey]'s got very specific talking points from D.C. that he's been told to use, and it just doesn't work in this district."
The Star-Ledger's editorial board, as they endorsed Kim for re-election, also addressed Healey's campaign claims.
"Healey spews talking points from Fox News about socialism and defunding the police in advertisements and email blasts, as if Kim ever supported either idea," they wrote.
When asked about his talking points as well as statements on his campaign website, Healey reiterated that Kim joined the congressional progressive caucus, adding, "I'm not going to join the far right caucus."
"That's not something that I would do," he said. "There's a problem solvers caucus down there that seems something that's more in line with how I'd like to get things done in D.C."
Healey is not above bucking his own party. He has proclaimed that President Biden is the legitimate leader of the country who was elected fairly. He also took exception to the most ardent of Trump supporters breaking into the Capitol.
"People are allowed to voice their disapproval [and] people are certainly allowed to protest," said Healey. "But the minute that you cross over and you hurt law enforcement, or you destroy property, that crosses the line; those people should be prosecuted."
Despite a more challenging district for a Republican, Rasmussen said that Healey still has a shot to win.
"He's giving it his all; I don't think he's certainly done by any means," said Rasmussen of Healey. "He's holding it closer than anybody would like…but again, it's that midterm atmosphere, it's the presidential referendum."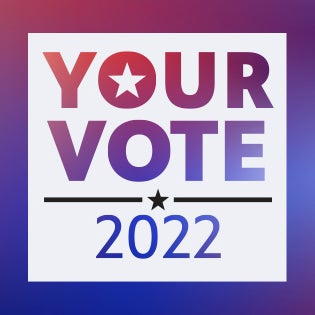 Your go-to election coverage
WHYY is your source for fact-based, in-depth journalism and information. As a nonprofit organization, we rely on financial support from readers like you. Please give today.