'Spread cheer, not COVID': N.J. officials urge boosters, testing ahead of holidays
In the state's final coronavirus briefing of 2021, Gov. Phil Murphy said New Jersey is seeing daily case counts hitting levels not seen since mid-January of this year.
Ask us about COVID-19: What questions do you have about the coronavirus and vaccines?
As the U.S. deals with the latest surge in coronavirus cases and hospitalizations — fueled by the delta and omicron variants — New Jersey health officials are warning of a significant increase in COVID-19 cases.
In the state's final coronavirus briefing of 2021, Gov. Phil Murphy said New Jersey is seeing daily case counts hitting levels not seen since mid-January of this year.
Officials on Monday reported a 12.11% statewide positivity rate, up from 4.77% roughly one month ago.
U.S. Sen. Cory Booker himself recently tested positive for COVID-19. Booker announced his breakthrough infection on Sunday,
While case numbers are rising sharply, Murphy said, hospitalizations remain well below where they were at the peak of the pandemic. Currently, 1,902 patients are hospitalized with COVID-19, compared with ​​8,270 hospitalizations in mid-April 2020.
Officials also reported an additional 11 confirmed COVID-19 deaths, bringing the state's cumulative total to 25,888 people.
Murphy to residents: Get boosted, get tested
As concerns rise over the latest COVID-19 surge, Murphy urged eligible residents — those six months out from their last COVID-19 vaccine dose of either Pfizer or Moderna, or two months for Johnson & Johnson — to get their booster shots.
Speaking to the waning protection offered by a two-dose Pfizer or Moderna regimen (or one-shot Johnson & Johnson regimen) against the omicron variant, Murphy called getting a booster shot a "matter of necessity." "We cannot say this strongly enough," he said. "Give yourself that protection."
More than 6 million residents are fully vaccinated, according to state data, with nearly 2 million booster shots administered.
Murphy also strongly recommended that residents — both those who feel unwell and those without symptoms — get tested for COVID-19 before gathering with outside households this holiday season.
Both the governor and Health Commissioner Judith Persichilli pointed to more than 100 free testing sites across the Garden State, with more slated to be added this week.
New Jersey residents can also request free at-home COVID-19 tests online via Vault Medical Services.
Testing kits are sent through UPS next-day delivery. Once received, the recipient will conduct the test through a Zoom call with a "collection supervisor." A prepaid next-day delivery package is provided with the kit to be sent to a lab. Test results are expected to come within 24 to 48 hours and will be shared with public health officials for contact tracing purposes.
What else is on the table?
On top of urging residents to get vaccinated, boosted, and wear face masks, Murphy said the state is monitoring capacity at hospitals to prevent health care facilities from being pushed to the brink.
Longer term, Persichilli spoke to new mitigation efforts that could help keep children in school buildings safely.
Persichilli said the state has developed a proposal for a "test-to-stay" pilot for New Jersey schools, adding that officials expect movement on that front following the holiday break.
On a federal level, Murphy suggested he wouldn't be surprised if the Centers for Disease Control and Prevention changed the definition of what it means to be fully vaccinated against COVID-19, remarking that he would "bet a buck" on the potential revision.
For now, ahead of the holidays, Murphy and Persichilli repeated now-familiar advice to New Jersey residents: wear a mask, physically distance, and test if you think you've been exposed.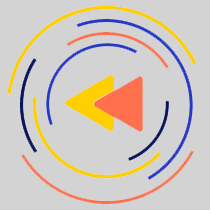 Saturdays just got more interesting.
WHYY is your source for fact-based, in-depth journalism and information. As a nonprofit organization, we rely on financial support from readers like you. Please give today.