Philly launches COVID test giveaways at Saturday vaccine clinic. 9 more are scheduled next week
Participants were limited to two free kits, each of which contains two tests. The goal is to increase testing amid the current COVID surge.
Ask us about COVID-19: What questions do you have about the coronavirus and vaccines?
This story has been updated after the city's announcement it is canceling the rapid at-home COVID-19 test giveaway at Waterview Recreation Center on Thursday, Dec. 23, due to a lack of testing kits. 
Want to test yourself for the coronavirus at home ahead of the holidays? If you live in Philadelphia, you might be able to get free rapid test kits at city-run events next week.
The city's Department of Public Health hosted its first combo vaccine clinic and rapid at-home test giveaway Saturday at Community Academy of Philadelphia in the Harrowgate neighborhood.
"A lot of my friends have been getting COVID recently, and as the holidays are coming up, we figured it would be good for us to have test kits so we can, you know, make sure no one has COVID before we meet up for Christmas," said Misrat Akinyele, who lives in Old Kensington and came to the event primarily to get the free test kits.
Participants — only residents of Philadelphia were eligible — were limited to two free kits, each of which contains two tests. The city's goal is to increase testing amid the current COVID surge.
"With the rapid rise in cases we're seeing the past few weeks and months, and going into the winter season, we're trying to get out as many tests and making them as accessible to residents in high-priority areas like this one as possible," Health Department spokesperson Matt Rankin said at Saturday's event. "By identifying positive tests, we can help people isolate and quarantine and therefore slow the spread — and also to help encourage them to get vaccinated."
COVID-19 cases have been rising across the region. Hospitals are already near capacity in many places, and some fear an even larger winter surge fueled by the omicron variant. The variant has been found in the majority of U.S. states, including Pennsylvania, Delaware, and New Jersey. Philadelphia found its first omicron case about two weeks ago, while Montgomery County and the state of Delaware have just announced their first cases.
On Wednesday, Health Commissioner Dr. Cheryl Bettigole said Philadelphia is reaching peaks seen in the spring, averaging 544 new cases per day as of Tuesday — double what the city reported last month. She urged city residents not to host or attend holiday gatherings — and if they do, to keep gatherings small and to test everyone beforehand with a rapid test.
But those tests have been hard to find in Philly and across the country. And they can be expensive — with kits of one or two tests going for between $10 and $35.
"We know that for a little bit now it's been difficult for people to get at-home testing," Rankin said. "So this is one of our ways that we're trying to help that problem, especially in these neighborhoods."
Saturday's event in Harrowgate was just the first in a series of walk-in vaccine clinic and test kit giveaways planned, with others scheduled on:
Dec. 20 at the Simpson Rec Center (1 p.m.-6 p.m.)
Dec. 20 at the Haverford Library (1 p.m.-4 p.m.)
Dec. 20 at the Widener Library (11 a.m.-4 p.m.)
Dec. 21 at the Tacony Library (10 a.m. – 4 p.m.)
Dec. 21 at the Lillian Marrero Library (11:30 a.m.-4 p.m.)
Dec. 21 at the Lonnie Young Rec Center (10 a.m. -4 p.m.)
Dec. 22 at the Lawncrest Library (11 a.m-5 p.m.)
Dec. 22 at the MLK Older Adult Center (10 a.m.-4 p.m.)
Dec. 23 at the Waterview Rec Center (10 a.m.-4 p.m.) (No more tests available. The vaccine clinic will still run)
The city has 24,000 rapid, at-home tests that it will give out for free through these events and to unhoused Philadelphians. The city gave out all 636 kits it brought to Saturday's event. The vaccine clinics and test kit giveaways are strategically located in areas officials have identified as "high-priority."
"They're by the neighborhoods that have the highest case rates and had the lower accessibility originally, months ago in the pandemic," Rankin said. "Places that we were seeing higher case rates and not being able to reach those people because of transportation issues."
Many attending Saturday's event in Harrowgate were from outside the neighborhood.
Stan Ordo and Grace Hanrahan, who live in Fairmount, had already gotten their booster shots about a month ago and came just for the at-home test kits.
"Somebody we know that we had lunch with may have been in contact with someone who did test positive, so we decided we should get the tests," Hanrahan said.
"We've had trouble finding [at-home tests] through the drugstores," Ordo added. "This is great — and the price is right, too."
West Philly resident Sunni Vann came to Saturday's event to get a booster shot.
"Just trying to stay protected," Vann said. "Everybody should get it."
Vann was not aware of the free test kits before she got there, but took two anyway.
"This is really convenient," she said. "I'm going to give this to my dad."
Christopher Miano, of North Philly, was in the same boat. He said he's spent around $70 on a walk-in, rapid test at an independent pharmacy several times throughout the pandemic, and was glad to have a free option.
"I'm probably gonna go to a New Year's party," he said. "So being able to test myself, maybe before and after it, would be really convenient. And also just, like, make me feel less guilty."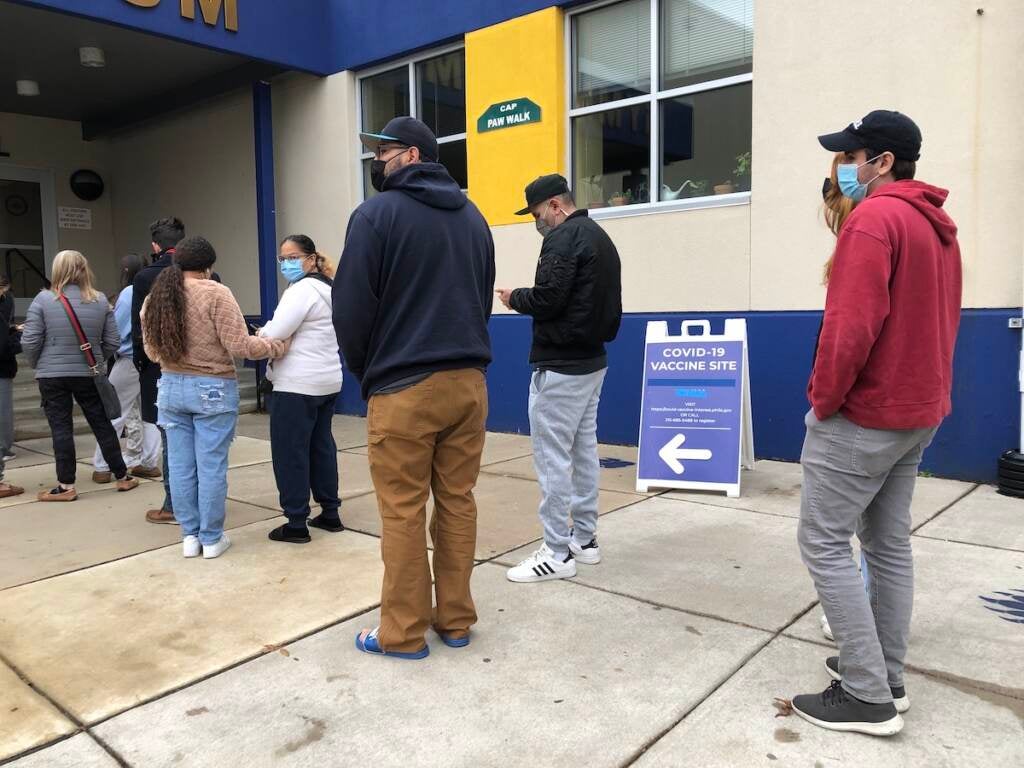 Robyn McCollum, also of North Philly, came to Saturday's event to get her booster shot, and walked away with at-home test kits as well.
"Why not?" she said. "I have family and it's holiday time, and you never know who might need one."
Both Delaware and New Jersey residents can request to have at-home tests delivered to them by mail.
The number of fully vaccinated Philadelphians continues to tick up, with more than a million fully vaccinated as of Dec. 17 and close to 200,000 booster shots administered.
A new vaccine mandate goes into effect in the city next month. Beginning Jan. 3, nearly everyone over the age of 5 must show proof of vaccination to enter restaurants, catering halls, movie theaters, and indoor sports stadiums.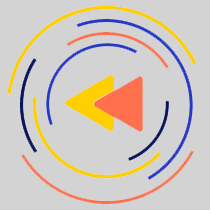 Saturdays just got more interesting.
WHYY is your source for fact-based, in-depth journalism and information. As a nonprofit organization, we rely on financial support from readers like you. Please give today.