National retailer CBD Kratom sues Radnor Township over ordinance
As enacted, the ordinance bans kratom and Delta-8 sales within 1,000 feet of a school, playground, or daycare center, preventing a new shop from opening.
Got a question about life in Philly's suburbs? Our suburban reporters want to hear from you! Ask us a question or send an idea for a story you think we should cover.
The prospect of a national CBD retailer locating in Wayne — the focus of community-wide unease over the last month — prompted the Radnor Township Board of Commissioners to take steps to block the shop's opening.
In response, the retailer sued the township and its director of community development the same day. It hoped to stop the vote or, failing that, to get an injunction that would allow it to do business at the Wayne location.
The ordinance enacted by the commissioners Monday bans the sale of two controversial substances, kratom, and Delta-8, within 1,000 feet of a school, playground, or daycare center,  effectively halting the opening of the new shop by the company CBD Kratom. The ordinance also prohibits the sale, distribution, or offering of kratom or Delta-8 to individuals under the age of 21.
In its suit, filed Monday in Delaware County Court of Common Pleas, CBD Kratom seeks a declaration that the ban is targeted and "spot zoning," and an order directing Radnor to provide the business with a certificate of occupancy.
Prior to hearing confirmation of the lawsuit, Township Solicitor John Rice told WHYY News  Wednesday that Radnor was prepared to fend off any litigation from the St. Louis-based chain.
"The township did not walk into doing this ordinance lightly," Rice said.
CBD Kratom, which has more than 50 locations nationwide, including several in Philadelphia and a shop in Media, signed a 10-year lease for what used to be a Starbucks at 218 E.  Lancaster Ave. in August.
Spencer Owens, government affairs specialist for CBD Kratom, said Radnor was chosen for the company's new store because it determined that numerous customers in the area were commuting to its locations nearby.
"Our intention was really just to bring that opportunity closer to them, as we knew we already had a great deal of customers in that region," Owens said.
After renovating the space, the company planned a "soft" opening for Feb. 10. However, a lack of township permits prevented the grand opening scheduled for Feb. 17.
According to Rice's timeline of events, while renovations were being done on the store, paper was placed over the windows that made it difficult for inspectors, who had visited the location on several occasions, to look inside.
"The township only saw the inside once the paper was removed, the day they opened, and we immediately shut them down," Rice said. "What had been done was a total renovation, demolition, walls were removed, and all that requires a permit."
He added that no permits were ever requested, nor were they issued.
Owens did not deny the apparent lack of permits, and said that the company's construction team has been working "day and night" to address the issues.
But Owens qualified his statement by saying there have been obstacles.
"There have been some deadlines that have hit where we have attempted to address the permit issue well before that deadline. And community leaders haven't responded to us, or they've allowed the deadline to go without reaching back out. So we really have reached an immovable roadblock when it comes to working with some of the community members, but I do know that we still are working tirelessly to address that," Owens said.
Some Radnor residents call for a 'ban'
What also followed the opening — and quick closing — of the CBD Kratom shop was a wave of community pushback. Some residents felt caught off-guard by the store's launch; some objected to the two substances being sold, neither of which are regulated by the Food and Drug Administration.
When a faction of residents called for a ban on the substances, the Radnor Township Board of Health was asked to weigh in on the matter.
"I actually attempted to speak and read a statement into the record at that [March 7] Board of Health meeting, but was not allowed to by the Board of Health, even though we are vis-à-vis residents of the community as business owners there," Owens said.
The Board of Health advised against regulation and offered up a report to the township commissioners, who a week later would decide to regulate anyway.
"We know that six states have banned kratom altogether, and other counties and cities have banned kratom altogether, and we know that Delta-8 is regulated in other states and cities. When that happens, that's usually a red flag," Rice said.
Owens defended the safety of kratom by pointing to a December announcement by the World Health Organization's Executive Committee on Drug Dependency that there was insufficient evidence to "recommend a critical review." Instead, the WHO recommended that kratom be kept at the minimum level of surveillance by regulators.
Rice said the Radnor commissioners wanted to mirror Pennsylvania's stance on the sale of medical marijuana — not to ban the substances, but to keep them away from children and nearby students.
"It was that simple," Rice said.
And with CBD Kratom's chosen location within 1,000 feet of St. Katharine of Siena School, the ordinance enacted forced the company to close shop.
"It's not just what it's going to do to us, but it's what it's going to do to the customers and the consumers in that area, who were looking forward to having that closer option to be able to utilize this product to help them live their daily lives better. And so, we really are truly disappointed," Owens said.
Rice said that the township would defend any litigation that comes its way.
The debate about kratom
Delta-8 is a psychoactive cannabis compound purported to be less potent than some of its other THC counterparts. Though it carries with it some controversy, that pales in comparison to the conversation surrounding kratom.
Supporters of the substance portray it as a cure-all herbal supplement with the potential to help with pain and opioid dependency. Its critics believe it to be a dangerous drug with the potential to harm or even kill its users.
Kratom is essentially derived from an evergreen tree indigenous to several countries in Southeast Asia, where it has been used as a traditional solution for pain and fatigue. The leaves of the tree, usually grounded up into a powdery substance, contain a chemical called mitragynine that is said to have both stimulant and opioid-like properties.
And because of those effects, kratom has grown in popularity as a way to substitute and manage opioid dependency and withdrawal. It also is said to have a positive effect on energy levels.
"It has similar effects, some may say, as far as some of the energy levels it provides, as coffee does. So it's a very unique product, and it does a lot of good for a lot of different people for a bevy of different reasons," Owens said.
Yet over the past decade or so that kratom plant has exploded in popularity in the United States, it also has gained its fair share of critics, such as the FDA.
The federal agency's opposition is clear. The FDA warns people not to use kratom on the grounds that it "affects the same opioid brain receptors as morphine" and "appears to have properties that expose users to the risks of addiction, abuse, and dependence." However, a 2020 user study from Johns Hopkins Medicine found kratom to possibly have "therapeutic effects and relatively low potential for abuse or harm."
The FDA has not approved kratom for any uses. The Centers for Disease Control and Prevention has linked kratom to overdose deaths.
Locally, the substance has made headlines for the wrong reasons. In 2018, a West Chester man died from a kratom overdose, and his family ultimately sued the distributor in 2019.
What does the science say? Not much — that's the problem
Dr. Peter Grinspoon is an instructor at Harvard Medical School and a primary care doctor and cannabis expert at Massachusetts General Hospital. He told WHYY News that kratom is in a regulatory no man's land, a "gray zone" that creates more issues than it solves.
"There's no guarantee if you buy kratom that it actually is sourced from a good place, it doesn't have pesticides, or that it has in it what it says it has in it, because it's just an unregulated industry," Grinspoon said.
He said the few studies available are unconvincing.
"The government has some studies saying that kratom is associated with deaths, but when I looked at that, it seemed like most if not all of them involved other drugs, so it was very hard to implicate kratom," Grinspoon said.
Still, Grinspoon was careful not to give any one side too much credit. He said the truth about kratom's potential benefits and possible pitfalls falls somewhere between the two camps. He doesn't think people would make up their stories about having found an opioid withdrawal or pain remedy that works for them.
That's why he is calling for more research. Grinspoon wants to know if kratom has addictive qualities, and if so, how strong are they? He also thinks it would be vital to know if it's safe.
"The most important thing we need to do is research it with a dispassionate, neutral stance, not looking for harm or moral panic, like we've done with every other drug, but also looking carefully about whether there are harms and what the benefits could be," Grinspoon said. "The lack of helpful research creates a vacuum, where everybody's agenda is sort of free to roam. The prohibitionists are like, 'This is another dangerous opiate,' and the advocates are like, 'This cures pain and addiction.' We don't know, is the problem."
He cautioned that any attempt to ban kratom could create an illicit market, causing more harm than any potential good.
Grinspoon said he thinks the kratom debate is a symptom of a much larger issue across the country.
"I think it'd be good to address the root cause of why so many people are seeking out kratom," he said. "It's in the millions of people that use kratom in this country, and you have to ask: Why are we under-treating pain so severely that people are seeking out kratom to treat themselves?"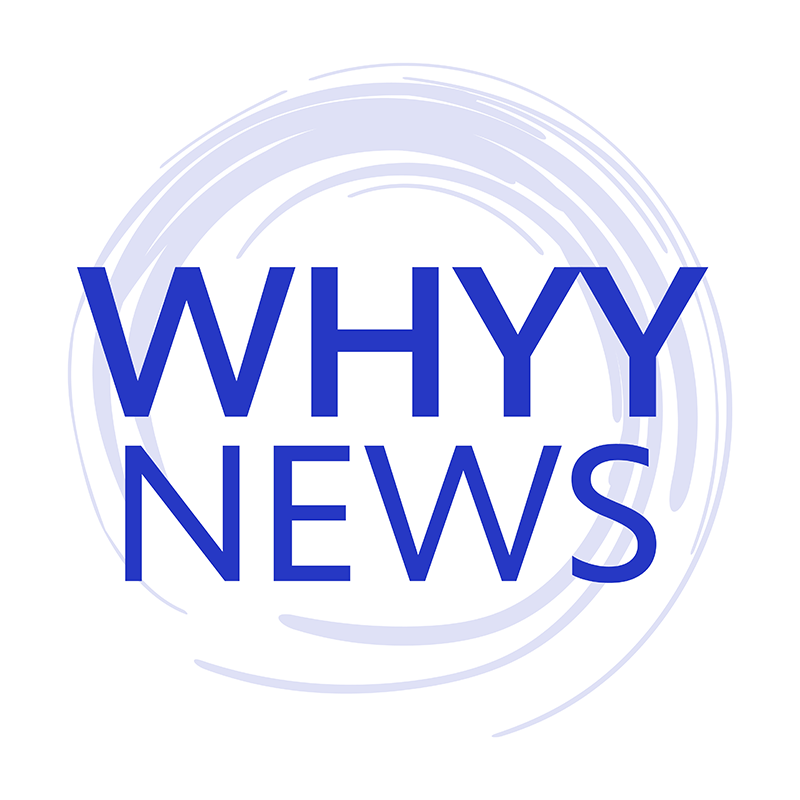 Get daily updates from WHYY News!
WHYY is your source for fact-based, in-depth journalism and information. As a nonprofit organization, we rely on financial support from readers like you. Please give today.