'Not another bank': Flourtown residents want different businesses. Maybe a diner
Take a five-minute drive along Bethlehem Pike, and you'll see six banks. A seventh is coming and an eighth proposed. Why not anything else?
Got a question about life in Philly's suburbs? Our suburban reporters want to hear from you! Ask us a question or send an idea for a story you think we should cover.
Driving from one side of Flourtown to the other takes about five minutes along four-lane Bethlehem Pike in Springfield Township, Montgomery County.
Along that route, there are six banks. The township approved a seventh, a Chase branch, in March 2021 — which has made many residents unhappy, based on the conversation in online neighborhood posts.
So WHYY News asked this question in community Facebook pages: "What do you want to see in Flourtown instead?"
The answers? More diverse, local, smaller businesses. A sit-down, family-friendly restaurant where you can have breakfast with healthy options. A coffee shop. A bar or music venue. A mom-and-pop retail shop. A bowling alley. An arts and crafts business.
Some said they'd like a Trader Joe's. A diner won the hearts of many.
Michael Hernandez, a father of three, was one of the many township residents who responded with ideas. He was validated when he saw that his hopes for the area coincided with many of his neighbors'.
"These are the things that people are commonly wanting across the community," said Hernandez. "It's diners. It's not big chains, it's local, healthy, it's something different. A lot of those things are services that we would have to go out of our township or community to go find. There would be a lot of pride, and I think that there would be a lot of success, if it was somehow offered right within our township as well."
Linda Charles, who has lived in Flourtown for 20 years, posted on NextDoor to express her concerns about a seventh bank coming to town. In response, she received an outpouring of confusion, surprise, and similar complaints from other residents.
Charles would like to see more spaces for neighbors to connect with one another.
"There would be so much more community interaction if we did have something that brought people together more, where people could meet each other, or their kids can meet each other," said Charles.
That feeling resonates with Stephanie Flood, a mother of two who has lived in Flourtown for over 16 years. "… not another bank," Flood said in a Facebook comment. "There are too many to count."
Her 14-year-old daughter will sometimes meet her friends at Flourtown's Starbucks. But usually, Flood will drive her to a friend's house so they can hang out in a park.
"She doesn't have friends come over here because there's nothing for them to do here," said Flood.
Richard Metz, a retired high school art teacher, also pointed to the lack of parks in Flourtown.
When asked about what he would prefer in the former Sherwin Williams space the Chase Bank branch is taking over, he said, "Nothing."
"I'd rather something beautiful like trees and bushes and benches," said Metz. "More and more of these open spaces are disappearing, and that's what I miss."
Metz and a group of community members are in a battle to save a wooded area along Haws Lane in Flourtown from development. That process, and the township's approval of Flourtown's seventh bank, has left him with questions.
"The more that I get involved with Springfield Township politics, the more I realize how little I know how decisions are made," said Metz.
Brandon Ford, the assistant township manager, said Springfield has limited power when it comes down to the moment a development is proposed.
The township must abide by "Pennsylvania municipal planning code and the township's existing codes that dictate what is an allowable use within certain zoning districts in the township," Ford said. Bethlehem Pike is within a business zoning district, which allows for financial institutions.
Under Pennsylvania law, if a proposal complies with the community's land use regulations, "it cannot be rejected in favor of a more popular or preferred use," said Township Manager Michael Taylor. Community members did not voice opposition during multiple opportunities for public comment during township commissioners meetings, Taylor said.
But Metz has an issue with those predefined zoning laws.
"Is it really taking into account what the community wants? No, it's not. … It just bothers me that the community doesn't really have much of a say or is involved exactly with those processes."
Commissioner Jonathan Cobb said the majority of Springfield's commissioners are also concerned about the number of banks in Flourtown. A property owner recently pitched an eighth bank for Flourtown along Bethlehem Pike.
"It's an absolute head-scratcher," said Cobb. "None of it makes any sense."
Cobb said he hopes to encourage more diverse businesses by encouraging foot traffic through the development of the Cresheim Valley Trail. There are also plans in the works with PennDOT to make Bethlehem Pike more walkable, making the road two lanes instead of four.
Still, Commissioner Susanna Ratsavong says, it's on the township to collect more community feedback and to use that feedback to entice investors and entrepreneurs to come to the area.
"It's really about us creating space for investors, businesses to feel welcome here and, as well as providing them data that shows that this is a place to do business, that your business will be valued here and that you will do well here in Springfield Township," said Ratsavong.
Creating more avenues for community input was one her main goals when she ran for election in 2021, she said.
"We have to understand that people may not be aware of the process, or might not have an avenue to engage with the process," said Ratsavong. "We've got to find the path."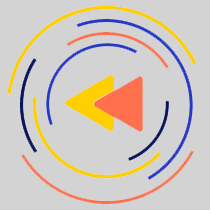 Saturdays just got more interesting.
WHYY is your source for fact-based, in-depth journalism and information. As a nonprofit organization, we rely on financial support from readers like you. Please give today.