N.J. principal's attempt to censor queer valedictorian exposes gaps in how educators treat LGBTQ students
The incident has prompted questions about the legality, or at least the wisdom, of an administrator stopping a student speech celebrating diversity in 2021.
The two versions of Bryce Dershem's graduation speech — the one the 18-year-old valedictorian crafted with a message of triumph over adversity and the one his principal at Eastern Regional High in Voorhees demanded he deliver instead — couldn't have been more different.
His original speech started: "After I came out as queer freshman year, I felt so alone."
The school-sanctioned version began: "When I arrived at Eastern from another school, I felt so alone."
Dershem found the line humorous. "I went to private school in eighth grade," he said. "I knew everyone at Eastern — that's not why I felt alone!"
In the end, at the June 17 commencement, Dershem stuck to his original script — which described his trepidation about coming out as queer and his battles with depression, anorexia, and suicidal ideation — even as his principal, Dr. Robert Tull, cut off his microphone in an attempt to stop him.
The teen was met with a standing ovation, and coverage of the attempted censorship went worldwide, prompting questions about the legality — or at least the wisdom — of a school administrator gutting a passionate student speech celebrating diversity in 2021.
In spite of numerous attempts by English teachers at the school to edit Dershem's speech to satisfy the principal, the teen said he believed it was critical to tell others who were struggling that they weren't alone.
"It felt like they were trying to get me to say, 'I am here today in front of you because I worked so hard in high school to get good grades,'" said Dershem.
The approved version of the speech also omitted all references to his sexual orientation and to specific psychiatric issues.
As soon as he uttered the first sentence about being queer at the June 17 ceremony, Dershem said Tull cut off his microphone, crumpled up the written speech in front of the teen, and told him "that I was to read the speech he'd written or nothing else." Then, the teen was handed another microphone, making it appear to the audience that technical difficulties had caused the interruption.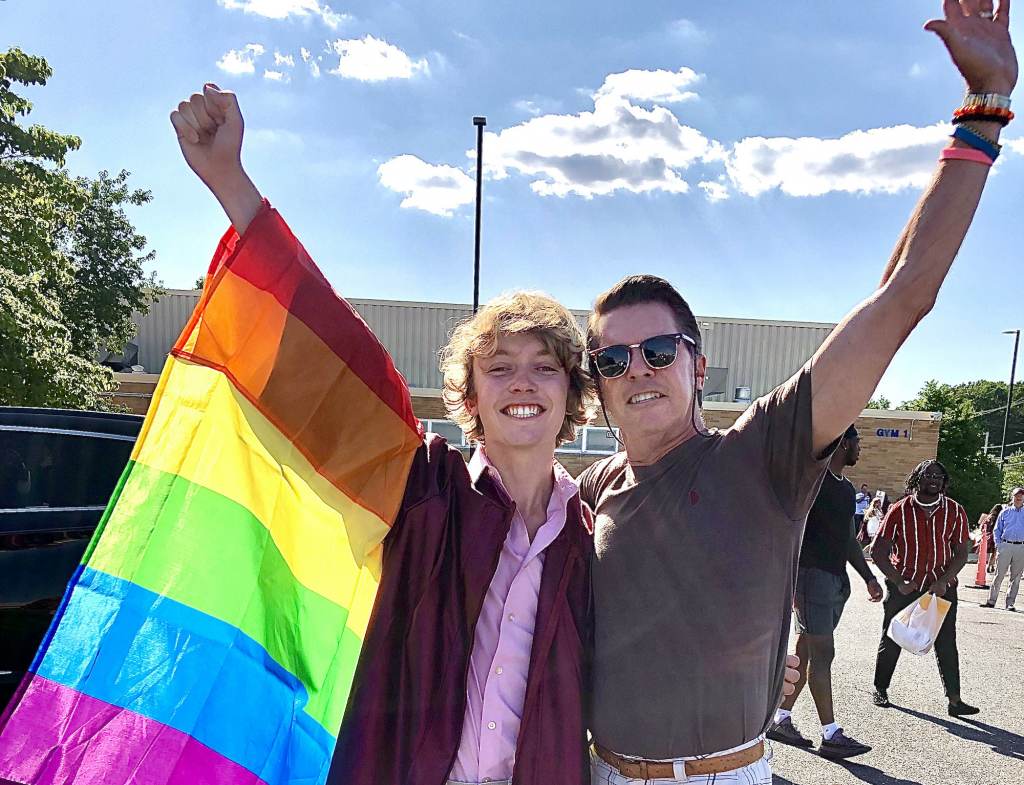 Dershem was ready. He'd memorized his version of the seven-minute speech, and he and his best friend, Eastern senior Ria Ravel, 18, had reached out to classmates through social media before graduation day and asked them to chant "Let him speak!" should someone try to censor him.
"When I woke up around 6 a.m. the morning of graduation," said Ravel, "I saw that the number of people who were willing to cheer for Bryce had gone from just us to 40 or 50 people … It filled us with so much joy."
After delivering his original speech, Dershem received a tearful hug from a teacher whose child had died by suicide during the pandemic. In the wake of the media blitz that followed — including stories in The New York Times and The Washington Post and an appearance on "Good Morning, America" — Dershem said he also received messages of support from all over the world.
Tull did not respond to requests for comment; Eastern Camden County Regional School Superintendent Robert Cloutier said the district solicitor is conducting "a very thorough investigation" that involves "tracing the full history of every version of the speech."
'Missing an opportunity'
According to American Civil Liberties Union attorney Alex Shalom, schools have "broad authority" to regulate student commencement speeches.
"You might be legally allowed to," said Shalom, "but this isn't the way to run a school. And here was a golden opportunity to let a star student shine for the ways in which he enriches the school environment."
Former Camden High School principal Alex Jones said while it is "definitely typical" for an administrator to review those speeches, he thinks Tull may have violated anti-bullying policies. The New Jersey Anti-Bullying Bill of Rights Act, passed in 2011, requires that a superintendent of schools report to the board of education "all acts of violence, vandalism, and harassment, intimidation, or bullying" occurring in school settings.
"I really allow kids to say what they want to say. It's their moment, it's for them," said Jones, now a senior managing director at Teach for America. "I think this principal is missing an opportunity to lift him up and have this person be an example of what LGBTQ students can achieve in high school. Not only can you make it through a challenging environment being different, but you can excel and be a valedictorian, and that's a powerful message to send to other students."
The consensus among area educators is that it's adults, not teens, who are more likely to be uncomfortable with issues of gender identity and sexual preference today.
"Coming out as gay today with this group of kids isn't even interesting," said Rich Colton, who teaches social studies at Eastern. "It's like finding out somebody's left-handed; they're so understanding of each other."
But he is conflicted about how the school handled his speech.
"It's so easy here to side with Bryce because he's a great kid on the right side of history," Colton said, "but they were trying to control the message, in the same way they've controlled the message delivered by every student speaker we've ever had at graduation, and I don't know whether that's right or wrong, as much as I love the First Amendment."
Colton said that apart from the graduation incident, he believed Dershem had received a great deal of support at Eastern, from being voted prom king to becoming valedictorian, even after spending six months undergoing in-patient treatment for anorexia during the school year.
Other schools in South Jersey are making efforts to better educate teachers. Ellen Williams-Lindsey, a crisis counselor at the Creative Arts Morgan Village Academy magnet school in Camden, started a student group called GLOW — which stands for Gay, Lesbian Or Whatever — because she herself is gay and was fielding questions from faculty she thought were no-brainers.
Williams-Lindsey said it can be especially difficult for LGBTQ teens in a mostly Black and Latino city like Camden.
"In the Black community, being gay is taboo," she said. Williams-Lindsey said when teachers advise their students to tell their parents how they identify, she tells the educators, "Unless you're going to take them in if they get kicked out, you better mind your business."
At Tufts University where Dershem will enroll this fall, Hope Denese Freeman still sees students who "haven't come out because their parents pay for their college and they are afraid if they do, their parents won't support them anymore." The director of the college's LGBT Center said she has students from conservative states like Mississippi and Alabama "who are proud to be out when they're at school, but when they're back home, things look very different."
Freeman said when the college had to send students home during the coronavirus pandemic, it was particularly stressful for those students. Some told her it wasn't safe for them to go home, and others, she said, told her, "I can't go back home and stifle myself anymore.'"
Freeman, who was impressed with Dershem's family support, said, "We have incredible students at Tufts dedicated to activism and I'm sure Bryce will thrive here."
'More confident in myself and my identity'
Bryce Dershem's activism seemed to crystallize after his treatment for anorexia. His father, Michael Dershem, remembers picking him up from one facility in January.
"It was one of the happiest days of my life," he said. "I knew that Bryce would make it, I could see it on his face. That's when he got his confidence and his convictions."
Bryce Dershem said that after treatment, "I felt more confident in myself and my identity" and became determined to use "this new voice" when he returned to Eastern in the spring, which had hybrid learning at that point.
During one discussion of LGBTQ issues, Dershem told Tull that "these topics mean a lot to me because I'm queer."
"He said, 'What does that mean?'" recalled Dershem, who often uses the term — formerly considered by many to be pejorative but which has in recent years been reclaimed by members of the LGBTQ community.
"If this is the principal of the school," said the teen, "we need to have more education for administrators."
Dershem defended a transgender student's right to wear a blouse that bared her shoulders after Tull deemed it a dress code violation. When Dershem questioned his rationale, the principal, the teen recalled, "said it could distract people with shoulder fetishes."
Dershem also told faculty members they should ask students which pronouns to use for each of them, and wanted to know how the school planned to satisfy the LGBTQ curriculum requirement that recently became law in New Jersey.
Second-year superintendent Cloutier said he and Dershem had a "terrific" 60- to 90-minute conversation in March in which the teen raised many of these concerns. He said he assured Dershem that he was working on LGBTQ curriculum revisions and that the teen's influence contributed to an extracurricular Genders and Sexuality Alliance Network being approved for the next school year at Eastern.
After Dershem was deemed "Most Likely to Write a New York Times Bestseller," he posed for a yearbook picture holding books with LGBTQ themes and wearing a T-shirt with the words, "We need queer books, I am gay," on it. The photo sparked lengthy staff discussions about whether to allow its publication; ultimately it was used unaltered in the yearbook.
In April, Dershem began the process of writing his valedictorian speech — and trying, he said, "to make it about universal experience." Dershem recalled Tull telling him that the speech wasn't supposed to be "a therapy session."
In the end, the administration-approved draft, said the teen, was "a complete shift in what I wanted to say. It would have been a betrayal of all the values I've cultivated."
To appease administrators, Dershem recited the principal's version of the speech at a commencement rehearsal, but on graduation day, switched his blue gown with the female salutatorian's red one to make a point.
"I was more concerned about the nonbinary or trans individuals that could be affected by that," said Dershem. For some, said the teen, being assigned one of the two different colored robes "could be a sign of your identity being stigmatized or marginalized."
Dershem also draped an LGBTQ rainbow flag over his gown, which he refused to remove for official photographs being taken.
"There was a girl with giant fuzzy bunny ears sticking out of her graduation cap!" he said.
Michael Dershem said he believes school administrators must have met to discuss a game plan because of the speed with which the first mic was cut off, the written copy of his son's speech removed, a threat issued, and a new microphone handed to the teen.
He said, "Were any of those adults raising their hand and saying, 'What if the kid is smart enough to memorize his speech? We can't go up there twice to try to stop him.'"
Although Cloutier declined to comment on the specifics of the incident or any commencement planning meetings that may have taken place, he said he himself "did not have any direct knowledge of the drafts of the speech."
Bryce Dershem's father is especially disturbed that a vulnerable student would be treated in a potentially traumatizing way in such a public setting.
An acquaintance mentioned to him that another teen may have been triggered to harm themself. "Bryce had the courage to do it," his father said of the speech, "but for a kid who didn't have that courage, it could have gone sideways."
He said his son's message was "not, 'Hey, look at me on stage, I'm the smartest kid and I've gone through all this stuff so please stand up for me.' He was standing up for everyone else. I think it's sad that this would be happening in a community as diverse as ours."
Cloutier said, "We do our best, but we want to improve. Bryce is a brilliant student … and this is a wonderful community. If we can't do it right here, it can't be done anywhere."
Michael Dershem said administrators have not apologized to his son or his family for the attempt to silence him.
"But I say thank you," he said. "You made my son a stronger person … and you've now lifted a voice that will not be stopped."
___
If you or someone you know is in crisis, call the National Suicide Prevention Lifeline at 1-800-273-8255. The hotline is staffed 24/7 by trained counselors who can offer free, confidential support. Spanish speakers can call 1-888-628-9454. People who are deaf or hard of hearing can call 1-800-799-4889. Help can also be accessed through the Crisis Text Line by texting "HOME" to 741-741.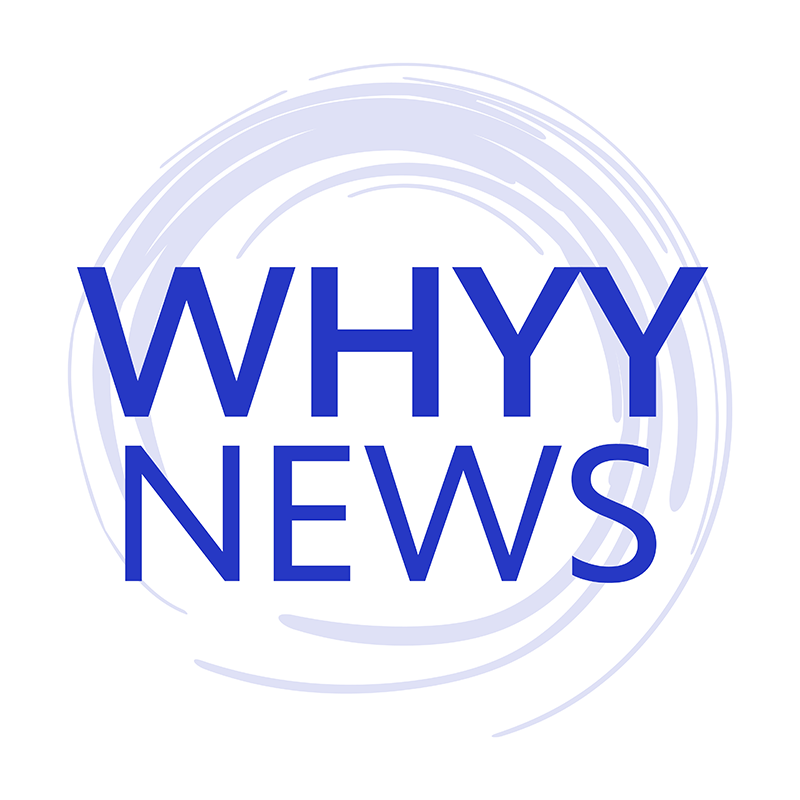 Get daily updates from WHYY News!
WHYY is your source for fact-based, in-depth journalism and information. As a nonprofit organization, we rely on financial support from readers like you. Please give today.