'Sunshine is the best disinfectant': Upper Darby scraps decades-old anti-LGBTQ law, and looks for Pa. to do the same
The Township Council unanimously repealed a homophobic 1987 ordinance after community members brought it to their attention.
Upper Darby has gotten rid of a decades-old homophobic ordinance. Community members found it and brought it to the attention of the Township Council — which then unanimously repealed it.
"Sunshine is the best disinfectant, and we're really glad there's community engagement," Mayor Barbarann Keffer said.
Under the ordinance, which regulated the "sale, rental, distribution, exhibition, publication, lending, giving away or showing of obscene and other sexual material," depictions of homosexuality were designated as "patently offensive." Violations were punishable by a $300 fine and or 90 days in prison.
Although Ordinance 2693 had been in existence since 1987, the township hadn't codified its laws since then — in fact, it hadn't done so in roughly 70 years.
"And that's problematic because no one really knows what the laws were that were governing them," said Courtney Richardson, Upper Darby's deputy solicitor.
Codification is the act of organizing laws into a centralized system, like the Dewey Decimal System in a library. Without codification, the only way to find an Upper Darby ordinance was to already know what you were looking for and to make a public records request. When Keffer took office in 2020, her administration and the newly appointed township solicitors codified the laws and made them publicly available through a service called eCode360.
"But it took us a while to get it done, because it was just so many moving parts. You had about 70 years of laws long," Richardson said.
Now, the service allows anyone to search and see the laws that are governing the community.
Damien Christopher Warsavage, founder of Upper Darby Pride, a local LGBTQ advocacy group, said one of the group's board members first shed light on the ordinance. After its discovery, community members reached out to Upper Darby's elected leaders and demanded action.
"I made it very, very explicitly clear: It doesn't matter if you guys weren't the actual edition of the council that passed this egregious ordinance — it's the fact that it's your situation to handle now," Warsavage said.
Before the pandemic uprooted everything, Upper Darby Pride was planning its first festival. And even though that ordinance flew well under the radar, it could have been a threat to members of the LGBTQ community, Warsavage said.
"If someone wanted to cause trouble, lawfully, whether I liked it or not, they would have had a very good leg to stand," Warsavage said.
This isn't the first time a bigoted town ordinance has been discovered in municipal codes. Virginia's Commission to Examine Racial Inequity found almost 100 such laws in the books across the state that said things like, "No child shall be required to attend integrated schools."
But on finding one in their own code, members of the Upper Darby Council acted rather quickly. According to Council President Laura Wentz, the ordinance was brought to their attention on Feb. 21. The council reached out to the solicitors to get it repealed.
"The language is not representative of Upper Darby Township, it's offensive to the LGBTQIA+ community, and it's just generally offensive. So I did not hesitate to find a way to repeal the ordinance in total," Richardson said.
On March 17, the council repealed the ordinance unanimously. But the investigation into the law led to another discovery: It was actually a duplication of a provision in the state's criminal code. Pennsylvania currently has an identical anti-LGBTQ law on the books.
And now, township officials and community members are calling on the state to act.
Wentz has begun reaching out to local and statewide LGBTQ groups like Pride at Work.
"And they've connected me with another group who's working on getting rid of bias in local and statewide laws and so forth. And so they're adding this issue to their list of things that they're going to be looking into," Wentz said.
Because Pennsylvania is a microcosm of the nation's increasing polarization, some officials expressed cautious optimism about their ability to succeed.
"I think it's probably going to be a little bit more difficult, but not impossible. Upper Darby has set a precedent in a lot of things," Councilwoman Michelle Billups said.
Although Warsavage is busy planning for Upper Darby's first Pride celebration to take place at some point this year, he wants the state legislators who represent the area to hear the cries of the LGBTQ community.
"And one of these cries right now is to address this law. There is no gray area, there is no wait-and-see approach. There is no, 'We have to research this more.' There is no, 'Let's do a listening tour.' We're telling you, I am telling you, Rep. [Mike] Zabel, Rep. [Margo] Davidson, Sen. [Timothy] Kearney — this law sucks," Warsavage said.
Mayor Keffer signaled that her office is in contact with the three Democratic lawmakers and is having "discussions" about a plan to move forward.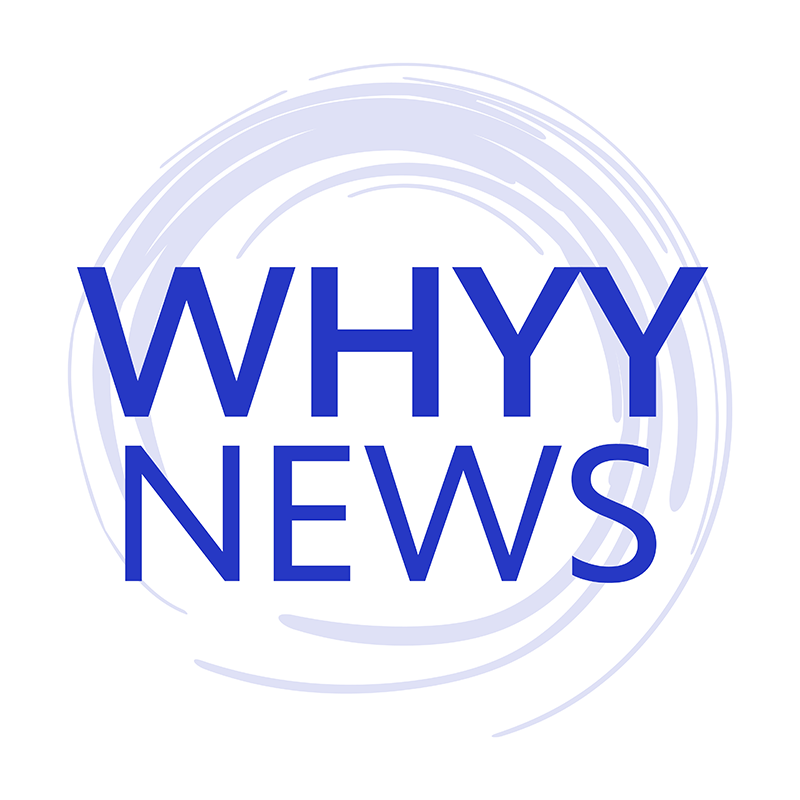 Get daily updates from WHYY News!
WHYY is your source for fact-based, in-depth journalism and information. As a nonprofit organization, we rely on financial support from readers like you. Please give today.