A Pride Month event teaches LGBTQ teens circus techniques and connecting skills
Staff at the Philadelphia School of Circus Arts demonstrated the basics of aerial sling, juggling and trampoline, to help kids `find their tribe.'
Pride Month is in full swing — and for some teenagers, that was quite literally true Saturday afternoon, when the Philadelphia School of Circus Arts hosted a free workshop for LGBTQ young people.
For an hour and a half, the school's staff taught the basics of aerial sling and other performance skills, such as juggling and trampoline.
The School of Circus Arts, based in West Mount Airy, was looking for a way to help young people ages 13 to 19 connect with one another as the city eases COVID-19 restrictions. Kitsie O'Neill, executive director and part-owner of the school, said she designed the event to help the teens find their "tribe."
For O'Neill, the perfect opportunity to do so exists in the circus arts, so she's hoping that this event becomes more than just a one-off.
"We want to kind of create a monthly free workshop for these teens that they can kind of meet like-minded people and try something new. Circus is about vulnerability and feeling safe, so all of these kinds of things and metaphors just go hand in hand," she said.
The first hour of Saturday's session was led by 15-year circus veteran Adam Woolley, who took the class through a circuit of training. Wooley also set a relaxed tone that allowed the kids to try the often-difficult techniques without feeling frustrated.
"I feel like it's always important to make space for teenagers to just be — gay teenagers, queer teenagers, especially, but also just people in general, especially as we make our way out of the pandemic. Just having a space to be around people again, and do something physical together is such a step," Woolley said.
During the last half-hour of the session, Alexandra Feit, a recent graduate of Philadelphia's Circadium School of Contemporary Circus, presented a Cyr Wheel performance and fielded questions from the participating teens.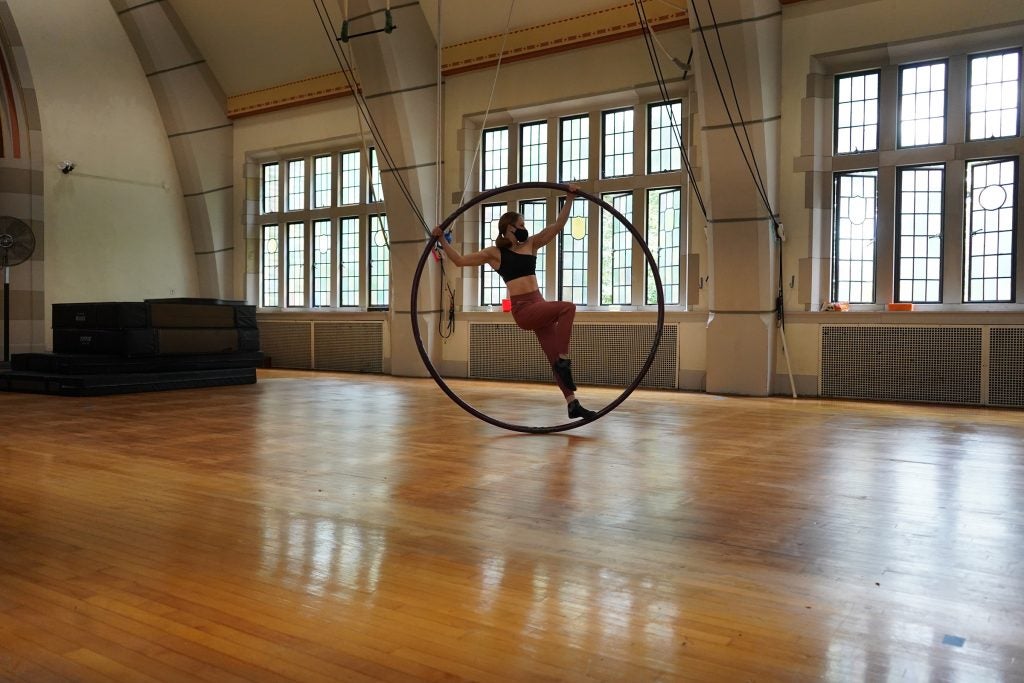 Initially, the questions were about her performance, but they soon turned more toward the topic of queerness.
"I think that anytime that you can open up a space for queer kids to be comfortable as they are, that's the most important thing. I didn't have that growing up, I felt so uncomfortable with my sexuality and didn't have the place to talk about it, and to explore it in an environment that supported it," Feit said.
She said she's glad the younger generation is finally having conversations about not just sexuality, but gender identity as a whole.
Fourteen-year-old Wendy Righter said that her mom signed her up, but that the workshop taught a valuable lesson.
"Just generally don't be embarrassed about things because — I'm always embarrassed about something, but it's nice to see other kids just doing the same thing you're doing," Righter said.
Morgan Foley, Wendy's mother, said they came all the way from Harleysville, in central Montgomery County — she was looking for a Pride Month activity to help her daughter break out of her shell.
"She's been homeschooling this year, so she hasn't had a lot of opportunities to actually see other kids at all. So to get to do something like this, that's interesting and fun and being specifically held for Pride, I think it was just really exciting when I found it," Foley said.
O'Neill said Philadelphia School of Circus Arts is taking steps to make its classes more inclusive and respectful of people's identities. Every class starts with the sharing of names and pronouns, she said, and the school is hoping to build on Saturday's workshop.
Since the word about this first workshop spread, O'Neill said, there have been requests for similar LGBTQ-centered classes for other age groups.
"There are more workshops in the works. And … all of our classes are always open and supportive to many groups. And so if it doesn't work for people's schedule and it's something that intrigues them, our other classes are just as diverse," O'Neill said.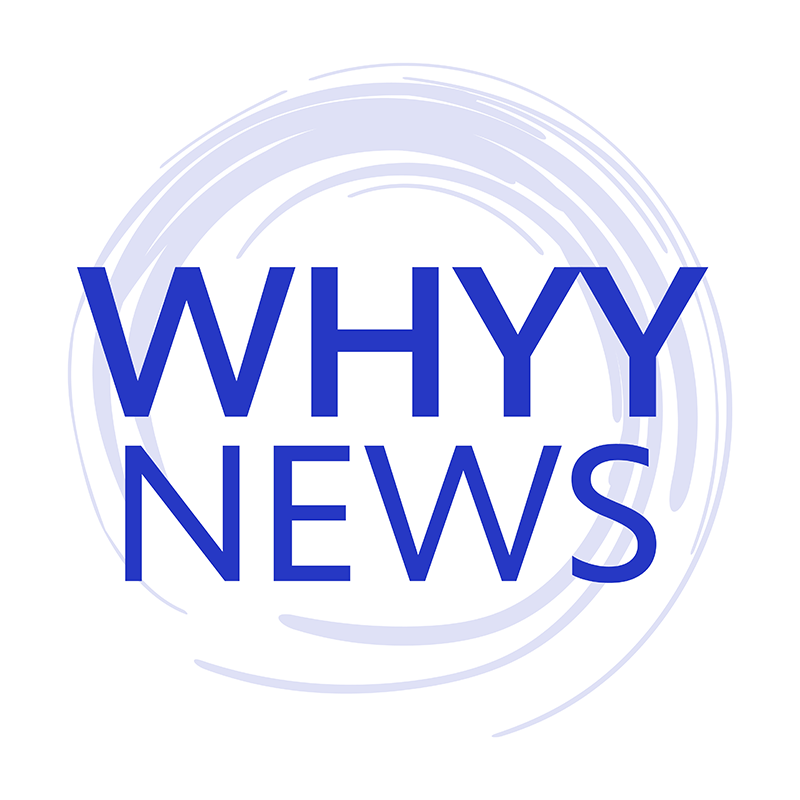 Get daily updates from WHYY News!
WHYY is your source for fact-based, in-depth journalism and information. As a nonprofit organization, we rely on financial support from readers like you. Please give today.